Jump to Footer
Upward Bound Students to Collect for Area Food Shelves
---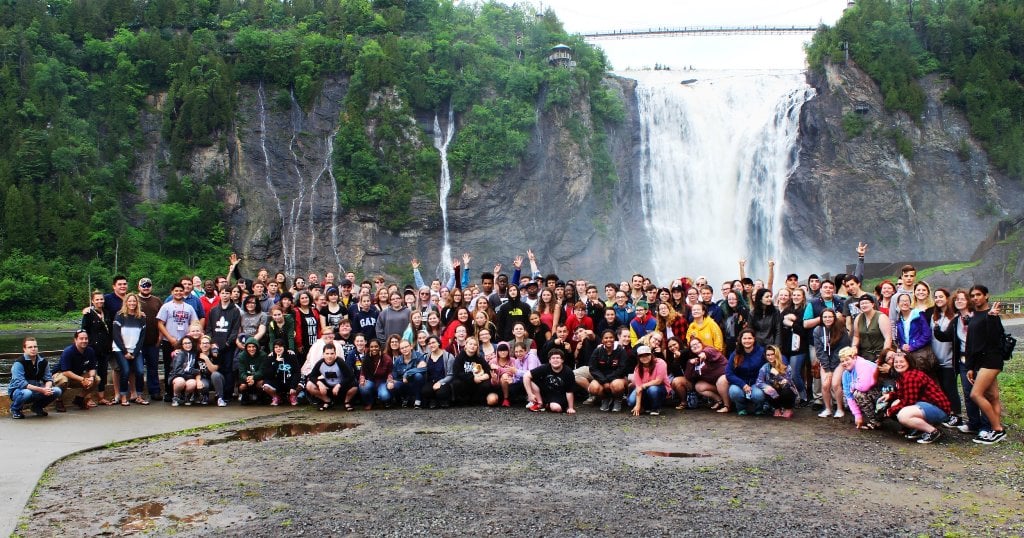 Students in SUNY Plattsburgh's Upward Bound program are making a difference in the lives of local residents who rely on local food shelves to make ends meet.
"Every year during our summer program, we do community outreach on Monday afternoons with each of our students," said Brian Post, program director. "More than 150 students head out to various sites in the community to volunteer and give back a little to our area. We have students at sites such as the Strand, local nursing homes, Adopt-A-Highway sites, and many conduct a food drive."
Post said students will head out going door to door for non-perishable food donations July 1, 8, 15, 22, and 29, collecting on Rugar Street, Sanborn and Draper avenues, Olivetti Place, Prospect, Park, Leonard, Hillcrest, Lexington, Concord, Tremblay, Cogan, Dennis, Sandra and Erin avenues.
"We have done the food drive for at least the last six years, working the neighborhoods within walking distance to campus," Post said. Food collected will fill the shelves at the Interfaith and JCEO pantries.
"We usually collect close to 500 pounds of goods to deliver after each week of collecting," he said.
Upward Bound is the oldest, continuously funded grant program on the SUNY Plattsburgh campus, celebrating its 53rd year this summer, Post said.
"We were the original college access and opportunity program for low-income, first-generation students in the country."
Created during President Johnson' s War on Poverty, Upward Bound and the original TRIO programs work closely with students to provide them with the tools necessary to be successful in college and beyond. SUNY Plattsburgh Upward Bound serves 209 students in 15 school districts in the counties of Clinton, Essex and Franklin of Northern N.Y.
"We are the largest Upward Bound in New York state, and the 13th largest — of 960 — in the nation," he said. "Our year-round program works with students throughout high school to ensure college attendance. Each summer, our students spend six weeks on the SUNY Plattsburgh campus taking classes, living in a residence hall, eating in the dining hall and genuinely having a college-like experience. This translates to our students being ready and able to handle the rigors of college when the time comes."