Jump to Footer
UP Investigator Garners Professional Service Award from Chiefs Association
---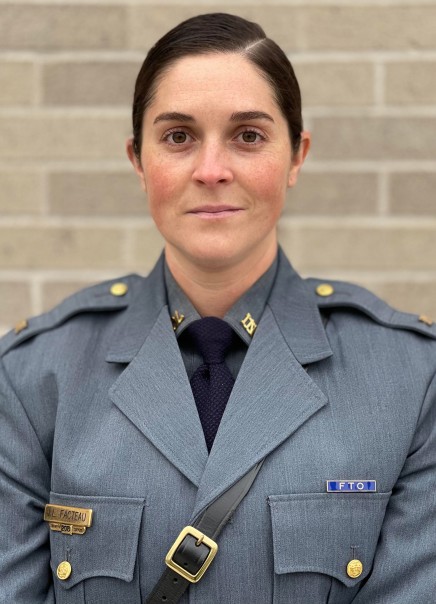 University Police Investigator Jessica Facteau was recognized for her commitment and service to SUNY Plattsburgh students and campus community by the State University of New York Police Chiefs Association.
Facteau, who joined UP in January 2013, received the association's Professional Service Award. Nominated by Plattsburgh UP Chief Patrick Rascoe, Facteau was among 45 statewide to be recognized at a virtual ceremony this week with congratulations offered by Chancellor Jim Malatras.
In the nomination, Rascoe lauded her accomplishments over the years but specifically shown a spotlight on "contributions she has made that have greatly enhanced the operation of the department this past academic year."
Forward Progression for Women
"My personal and professional life are blended in such a way that illustrates the forward progression both for women — at times specifically in law enforcement — as well as creating and harnessing inclusive communities," Facteau said. "As my ultimate priority at work is the safety of the community as well as my fellow officers, I strive to mend the gap regarding trust in the police by community members we serve.
Facteau serves on several campus committees and "provides education to incoming freshmen, campus employees and the department in topics such as active shooter, fair and impartial policing and hate crimes, Rascoe said.
She co-created the department's Student Safety Ambassador Program, which enlists students representing a cross section of the campus community who work with UP officers to patrol residence halls and the Angell College Center where they implement safety programs and provide opportunities for campus connections.
Coordinates Internships
Facteau coordinates the department's internship program, which has included safety ambassadors among its roster. Additionally, she has conducted several criminal investigations, including multi-agency drug investigations, has provided grand jury testimony, has shut down a fraternity that was conducting hazing, and infiltrated a campus drug ring, seizing $15,000, psychedelic mushrooms and cannabis.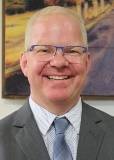 Rascoe said that Facteau "is one of those tenacious officers who is involved in everything. She is the first to volunteer for assignments, first in connecting with the campus community and the first to seek out opportunities to increase her knowledge and promote both the department as well as the members in it.
"I am incredibly proud of her — of her work ethic and her determination to connect with and serve our campus community," Rascoe said. "She loves SUNY Plattsburgh and our community, and it shows."
The 45 award recipients ranged from longtime UP leaders, investigators and lieutenants with decades of service to brand new officers getting their first glimpse of law enforcement. They were honored for heroism, life-saving efforts, and professional service.
Does Job 'With Extreme Pride and Joy'
"The things I have accomplished, and my willingness to excel, is not only for all members of the community, but especially for girls and women who are dealt with adversity or who struggle, in any way, by expressing that forward is the only option," Facteau said. "At the end of the day, I do my job because that is what is expected of me, but I do it with extreme pride and joy. And honestly, all of those things accomplished in the last year were because of a team of people who are of a like mind."
"On behalf of the State University of New York, I want to extend my sincere congratulations to this year's award recipients and give thanks to all of our law enforcement personnel who work tirelessly each and every day to keep us safe," Malatras said.
"2020 was a year of unprecedented challenge, and you managed to save lives, deescalate situations that could have turned deadly, and serve as role models. We asked you to do more, and you stepped up without hesitation. You are a great source of pride for our entire university system."