Jump to Footer
SUNY Selects CEES Faculty Member for its Diversity, Equity, Inclusion and Social Justice Program
---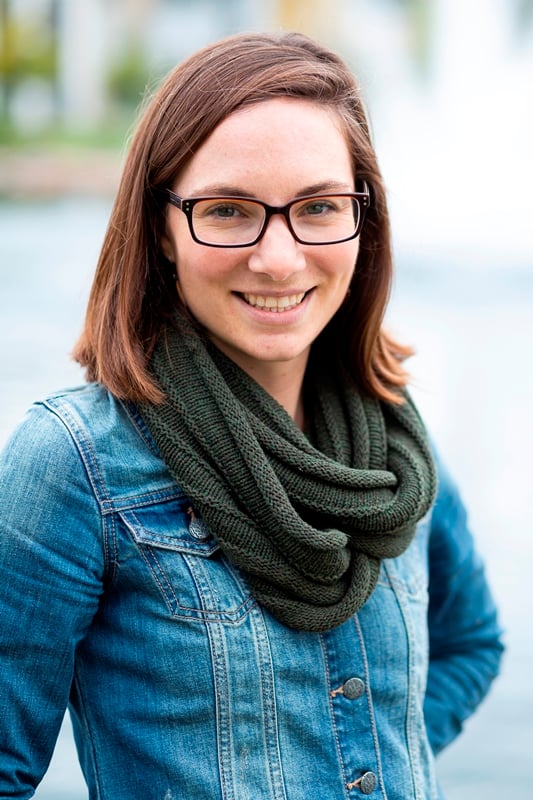 A Plattsburgh assistant professor in the SUNY Plattsburgh environmental science program is one of only 15 faculty members selected system-wide to serve in the inaugural SUNY Diversity, Equity, Inclusion and Social Justice Fellows program.
SUNY DEISJ fellows will spearhead implementation of the new SUNY general education mandate to include diversity, equity, inclusion and social justice curricula in all undergraduate degrees.
"The State University of New York decided that all of its students need to have a common understanding about the history of discrimination in the United States, about the benefits of a diverse society and about the important concepts of justice and equity," said Dr. Kimberly Coleman, successful DEISJ applicant who teaches environmental planning and justice in the Center for Earth and Environmental Science.
"To do this, (SUNY) created a new general education requirement and created a fellowship program for faculty who are interested in pulling together resources to support the implementation of that new requirement," she said. "In short, all SUNY students will learn these concepts, and the fellows will help ensure that SUNY faculty are prepared to teach those concepts."
Interested in Social Justice
Coleman said she's been interested in social justice for years, "but I was always treating it as an add-on to my primary discipline. For example, I'd teach a course on environmental planning and have a module about environmental justice within the course," she said. "Then in 2020, I really 'snapped awake' watching the way Covid impacts were playing out across the country and watching the news coverage of the Black Lives Matter movement.
"I realized I needed to change the way I was operating. I formed a mentoring relationship with a colleague who studies issues of diversity, equity, inclusion and social justice, and I started reimagining my work with justice at the center" Coleman said. "For example, my environmental planning class now is build around topics like redlining and the creation of the federal highway system and ways in which those very intentional planning decisions sought to actively harm communities of color. It took a mentoring relationship for me to do that, and so when this call came out, I knew I wanted to pay that forward and support other faculty looking to do this work."
As a DEISJ fellow, Coleman is charged by SUNY to create a repository of resources for faculty who are interested in teaching the newly created DEISJ requirement that is part of the new SUNY gen ed mandate.
Office Hours to Support Faculty
"We will also be holding office hours to support faculty as they prepare new courses or update existing ones to fulfill that DEISJ requirement," she said. "Plattsburgh faculty can — and should — access those resources and come to those office hours. I hope many do. I see my responsibility to STEM faculty in particular to really support them as they think through integrating DEISJ content into their courses."
Fellows had the opportunity to take release time to fulfill the rigorous requirements of the program, but Coleman said that she chose to take on the responsibilities as extra service, given the fact that a CEES faculty member will be sabbatical.
"I'm covering his courses," she said. "So I elected to participate as extra service. In terms of how I will manage, I have two guiding principles that I think will help: First, this is really central to my work; I am already realigning my teaching and my research in this way, so gathering these resources and talking with other faculty will also help me accomplish that realignment.
"And the second, when I get really busy, I find that getting super organized helps me be efficient. I've had really good luck blocking off 'writing days' or 'research days,' and I plan to do that with this fellowship. Having set times and days that I devote to this work allows me to balance roles and responsibilities."
'Potential to Draw from Experience'
In her application letter, Coleman wrote: "I am excited by the potential to draw from my experience to support the new SUNY DEISJ general education knowledge and skills area. I believe my experience on my department's curriculum committee, including a year as chair of that committee, will help me to better support faculty as they revamp courses or develop new ones."
It's what she's looking forward to most, she said.
"I am really looking forward to being part of a cohort of faculty who are also committed to this work," she said. "And (I look forward) to showing other STEM faculty that it's important for them to teach DEISJ content in their courses."
The fellowship runs through June 14, 2024.
— By Associate Director of Communications Gerianne Downs