Jump to Footer
College's Upward Bound Program Lands Grants for Student STEM Career Activities
---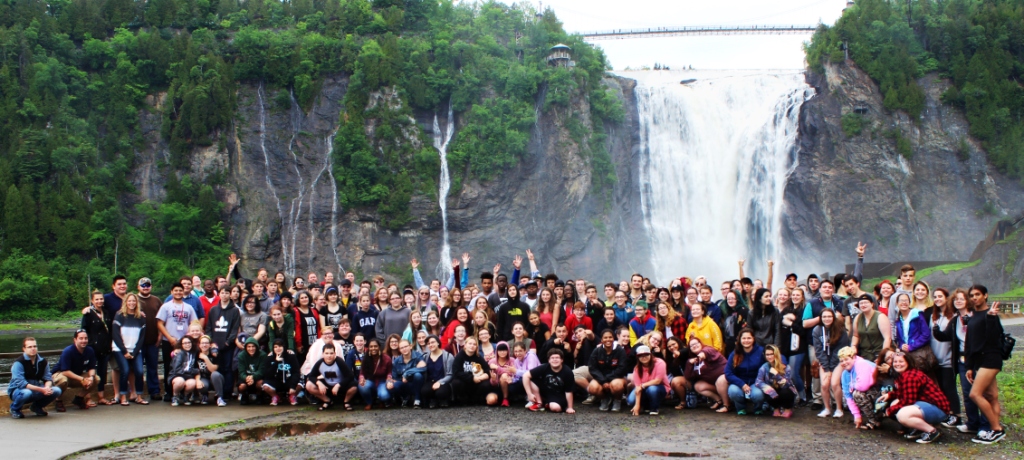 SUNY Plattsburgh's Upward Bound program received $80,000 in grant money from the U.S. Department of Education to enhance student experiences in STEM-related activities.
STEM stands for science, technology, engineering and mathematics.
"The department offered an opportunity this past summer to apply for some additional funding," said Brian Post, director, SUNY Plattsburgh Upward Bound. "We were awarded the maximum amount, $40,000 for each of our grants."
The SUNY Plattsburgh program has two federal grants totaling $963,812 funded annually to serve more than 200 students in 16 local school districts in Clinton, Essex and Franklin counties.
Summer Program
During the summer program, Upward Bound offered robotics, 3-D design and pre-engineering courses for the local students, Post said.
"With this additional funding, we are hoping to expand to school-year activities and offer courses in coding and computer programming. We are in the process of planning our 'Makers Space' lab in Hawkins Hall to add to this curriculum."
NCCS Students Win Challenge
Two of the students who attend Northeastern Clinton Central School in Champlain, N.Y., are recent winners of the 2018 Congressional App Challenge.
"U.S. Rep. Elise Stefanik visited our program last summer and was blown away by our robotics class and introduced these students to the competition, and they won," Post said.
"Seth Albertus' and Dalton Benjamin's hard work and innovation has earned them the honor of showcasing their winning app in the U.S. Capitol for visitors from around the world to see," U.S. Rep. Stefanik said in a release when the award was announced. "Training in STEM is essential for preparing students for the high-skilled careers of tomorrow."
Reality App
The students' application, "My Augmented Life," uses augmented reality technology to bring 3-D objects to real-world environments.
The application can be used by a variety of industries such as interior design, which would utilize the app's augmented reality technology to place 3-D modeled furniture into various interiors. Their winning application will be displayed in the U.S. Capitol building and featured on the Congressional App Challenge website.
A video demonstration can be found at https://www.youtube.com/watch?v=3srBTbpwjSw&feature=youtu.be.
Upward Bound is the largest and longest-running grant program on the SUNY Plattsburgh campus. For more information, contact Post at 518-564-2030 or email [email protected].