Jump to Footer
SUNY Plattsburgh Reunion 2022 Welcomes Cardinal Alumni Back to Campus
---

A full slate of activities are planned for alumni whose classes end in "2" and "7" as they return to their alma mater for SUNY Plattsburgh Reunion 2022 June 2-4.
The Office of Alumni Relations has pulled out the stops to welcome Cardinals back for the first face-to-face reunion since 2019, starting with a wine and cheese reception from 4:30 to 6 p.m. on Thursday, June 2 on the Mary and John Hopkins Terrace of Au Sable Hall.
Friday, June 3 offers a full day of activities and time to explore and reacquaint with campus, Plattsburgh and the Champlain Valley.
From 10 to 11 a.m. join in on a walking tour of campus, checking in on some of the college's facilities, including a modern residence and newly renovated Memorial Hall.
Alumni from the Class of 1972 and those who graduated prior are invited to the Golden Anniversary Club Induction Luncheon on Friday from noon to 1:30 p.m. in the Flynt Commons, Angell College Center.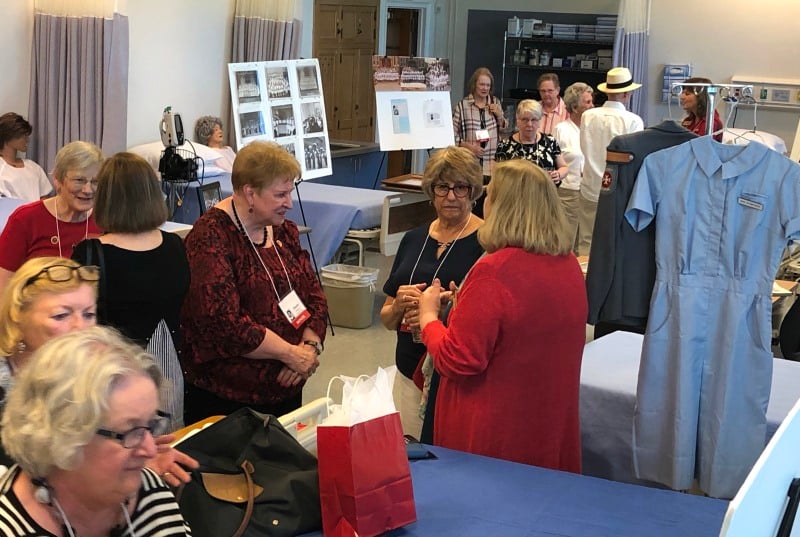 Nursing majors may enjoy touring the college's updated space and new simulation suite during the nursing program open house from 2 to 4 p.m. on the second floor of Hawkins Hall. While there nurses can learn about today's nursing program and reminisce about how far they've come and how the profession has changed over the years.
A barbecue awaits in the Angell College Center courtyard from 6 to 8 p.m. Kick back with fellow alumni, family and friends while enjoying some summer fare, regional beer and wine and musical entertainment.
On Saturday, begin the day with a tour of the Nina Winkel and Rockwell Kent galleries in Myers Fine Arts Building and Feinberg Library from 9 to 10 a.m.
Walk through the world's largest collection of famed American artist, author and political activist Rockwell Kent. View his paintings, drawings, book illustrations and bookplates, political posters, and more. Then tour the college's vast collection of late sculptor Nina Winkel.
For those who missed the chance to tour campus on Friday, another walking tour will be held Saturday from 10:30 to 11:30 a.m. Meet in the lobby of Au Sable Hall.
Relive the days of dining hall food with lunch in the newly renovated Clinton Dining Hall from noon to 2 p.m.
At 2 p.m., Dr. E. Thomas Moran '69 G'73 will give a talk, "Keeping the Flame," in the Krinovitz Recital Hall in Hawkins Hall. Building on the "Keeping the Flame" project, in which he offers remembrances of beloved campus, Moran will lead a discussion about the college's institutional values as they are represented in good people. This program will be interactive, with opportunities for participants to offer personal reflections.
The Northcountry Planetarium will offer shows from 2 to 3 and 3:30 to 4:30 p.m. Seating is limited to 16 per session. The planetarium is located in the north corner of Hudson Hall on Beekman Street.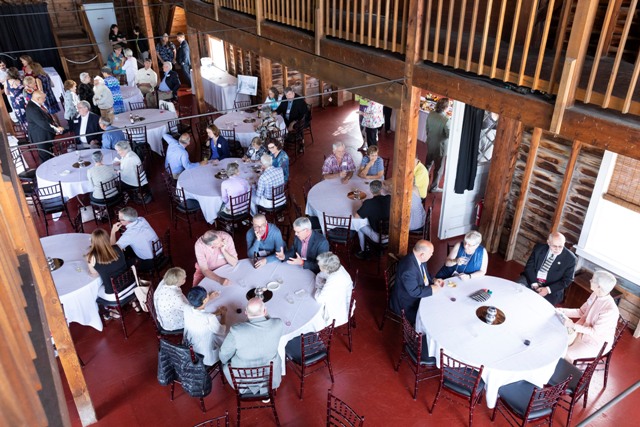 A by-invitation-only Presidents' Reception will be held at the Boat House, Valcour Inn, beginning at 4 p.m. There, members of leadership giving societies will be celebrated and thanked by college President Alexander Enyedi and Plattsburgh College Foundation President John Conners '75. Invitees will be treated to light refreshments while overlooking Lake Champlain.
Members of the Class of 1972 will be celebrated at the signature event of reunion, the 50th-anniversary dinner beginning at 6 p.m. at the Valcour Inn. Catch up, share stories and enjoy the company of classmates who share experiences of 50-plus years ago.
All classes are invited to stop by the Monopole for a reunion social featuring free wings — while they last. Just show your nametag.
Each day of reunion you can stop by the Welcome Center in the lobby of Au Sable Hall, adjacent to the Hawkins Hall parking lot, where you can pick up registration packets, look at yearbooks and pick up a welcome gift from the Plattsburgh Alumni Association. Welcome Center hours are: 4-5:30 p.m. Thursday, June 2; 9 a.m. to 5 p.m. Friday, June 3; and 9 a.m. to noon, Saturday, June 4.
For a full schedule, registration and event ticket prices, visit Reunion 2022. For more information, contact the Office of Alumni Relations at 518-564-2090 or email [email protected].