Jump to Footer
SUNY Plattsburgh Political Science Professor to Zoom a Discussion on the Russian Invasion of Ukraine
---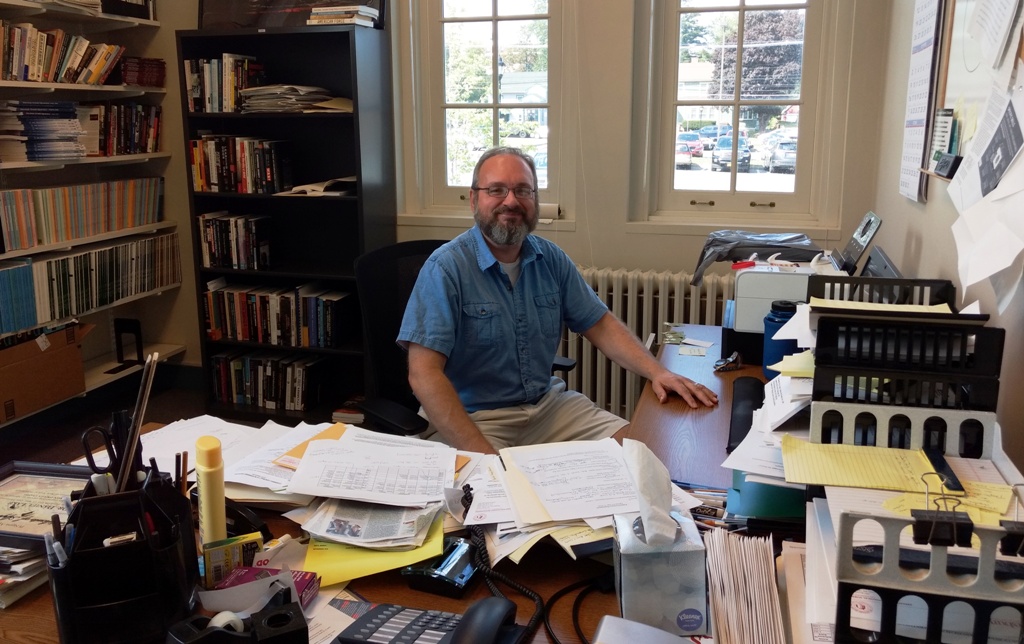 The chair of SUNY Plattsburgh's political science department will discuss the Russian invasion of Ukraine and Putin's breach of international law and European peace during a Zoom presentation Thursday, March 3 at 3:30 p.m.
Dr. Daniel Lake, associate professor of political science and chair of the department, teaches classes on international relations with a particular interest in American foreign policy, national security and war. He will present a preliminary analysis of the political and military dimensions of Putin's invasion to try to shed some light on key questions.
"These include why Russian President Vladimir Putin ordered the invasion, what his goals were, and why it has so far turned out badly for Russian forces and President Putin militarily and politically," Lake said. "When Russia invaded Ukraine last week, it constituted a shocking breach of international law and European peace. As the first attempt at outright conquest of an independent country by a neighbor, and the largest offensive military operation in Europe since World War II, it is important to understand what is going on and why."
Lake's research has focused on topics related to international conflict and security, including the use of airpower during the Kosovo Crisis, the decline of interstate war and the impact of technological change on military operations. He is the author of "The Pursuit of Technological Superiority and the Shrinking American Military." He is also a former military intelligence officer in the U.S. Army and a veteran of Operation Desert Storm.
The presentation will take place over Zoom, and will be recorded for those unable to attend. Registration is required: https://plattsburgh.zoom.us/meeting/register/tJAsfu6upzoiGdUnhl-n60e6TXkir9WXZ0E1
For more information, contact Lake at [email protected].