Jump to Footer
SUNY Plattsburgh Juniors Featured in HBO Documentary on the Bronx
---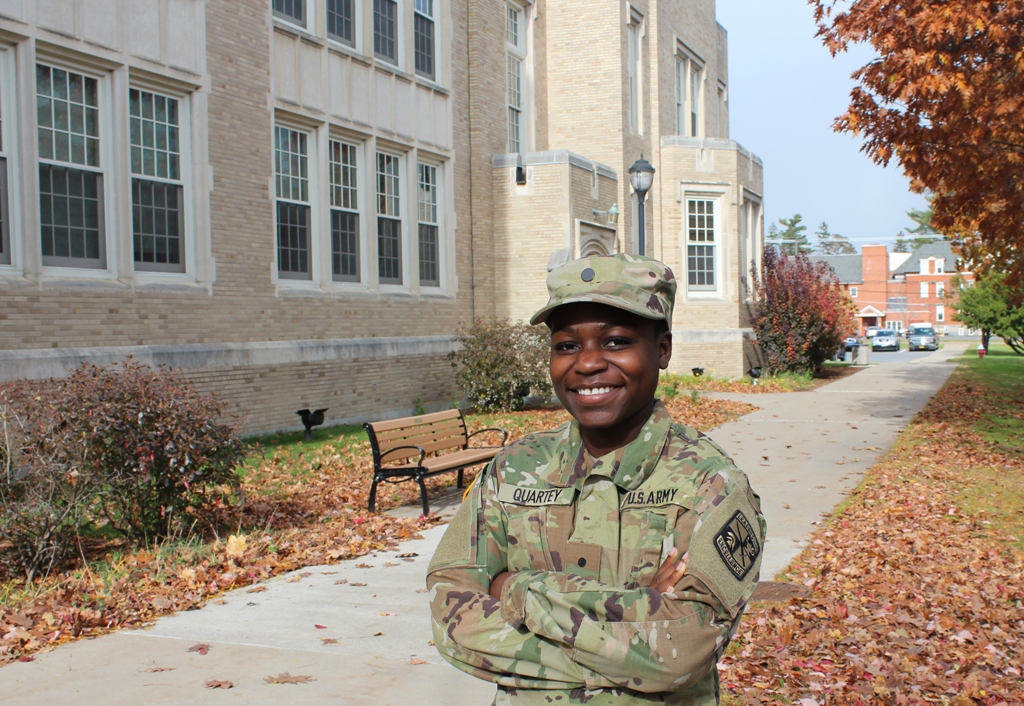 When the producer of "Seinfeld" asks if you want to be involved in his HBO documentary on growing up in the Bronx, you don't think twice.
Junior Richeal Quartey sure didn't.
Bronx-born producer and manager George Shapiro returns home, reflecting on how the friendships he made there have stood the test of time in this sequel to 2003's "Bronx Boys." Among the Bronx-ites interviewed for "The Bronx USA" are Alan and Arlene Alda, Robert Klein, Hal Linden, Chazz Palminteri, Gen. Colin Powell, and Carl and Rob Reiner, all of whom talk about their Bronx upbringing and what it meant.
It also introduces the next generation, members of the 2017 graduating class of DeWitt Clinton High School, Quartey's alma mater, which includes fellow SUNY Plattsburgh junior Javid Francis.
Got to be Part of It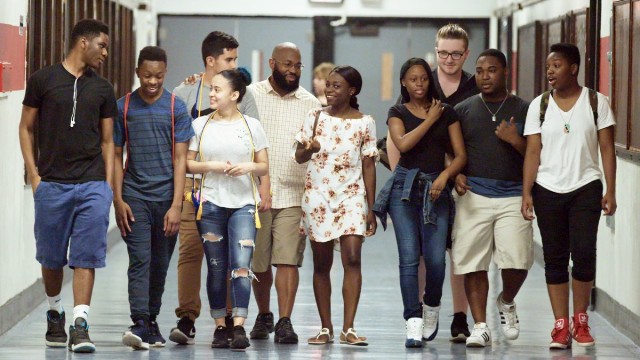 "They wanted to come back to where their friendships started, to see what changed, and to get the perspective of the younger generation," Quartey said. "They asked my friends and I if we wanted to be part of the documentary. It was nice that we all got to be part of it."
Quartey, a bio-medical major and first-year ROTC cadet who hopes to eventually get into the Army medical corps, is featured in the HBO documentary when they filed a "day-in-the-life" segment with her.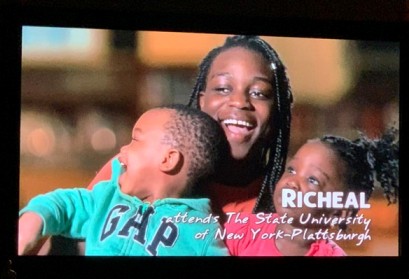 "They came to my house and filmed," she said. "It was weird being filmed; I've never done anything like this before. They filmed me waking up my siblings — 4-year-old twins, a boy and a girl — bathing them, feeding them, getting ready for school. Everyone in the neighborhood was looking at me, like, 'What's going on?'"
Accepted into EOP
After graduating from DeWitt Clinton, Quartey, who was accepted into the Educational Opportunity Program, attending the Summer Institute where, she said, her decision to attend SUNY Plattsburgh was cemented.
"It felt like home," she said. An advisee of the late EOP Director Kyla Relaford, Quartey was the first recipient of the Kyla J. Relaford Memorial Scholarship, which was acknowledged during Homecoming 2018.
"When it was announced that I'd be the first recipient of the scholarship, it made me realize that I was chosen by Kyla," Quartey said. Relaford died suddenly in April 2018. "It was very touching. I wondered, 'Why me?' She had other advisees; I was a freshman. That motivated me to keep doing it, to make her proud; to honor her legacy."
Today, Quartey is a safety ambassador for University Police, a community assistant — formerly resident assistant — a supervisor at the Angell College Center desk and ran, albeit unsuccessfully, for president of the Student Association.
'Really Cool Experience'
"The Bronx USA," originally expected to be out during Quartey's freshman year here, premiered Oct. 28 at the Hudson Yards and is now available for streaming on HBO. Quartey attended the premier.
"It was amazing," she said. "Everyone was talking to us, telling us how proud they were, thanking us for sharing our stories. It was a really cool experience."