Jump to Footer
SUNY Plattsburgh Arts and Crafts Show Celebrates 50th Anniversary
---
The fall arts and crafts show returns to the Plattsburgh State Field House after COVID and construction closed it down after the 2019 show.
This year's event will be held Saturday, Nov. 12 from 10 a.m. to 5 p.m. and Sunday, Nov. 13 from 10 a.m. to 3 p.m. in the newly renovated gymnasium.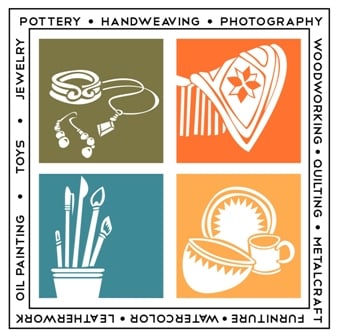 Organizers of the original SUNY Plattsburgh fall craft show could never have imagined how it would be going strong 50 years later or that it would attract nearly 5,000 visitors in recent years.
Originally held in the Angell College Center, those first shows were held in the hall of the center and then in the ballrooms as well. When they grew beyond what the college center could hold, the shows were moved to the field house where they have remained through 2019. With its return comes more than 100 vendors selling "all manner of holiday décor, jewelry, food, woodcraft and more," said Nick Agoney, director of conferences and events with College Auxiliary Services, which oversees the craft show.
"We're extremely excited (for) the return of the arts and crafts fair, especially as this marks the 50th anniversary," he said. "We had approximately 4,800 attendees at the event in 2019, and we're expecting another strong showing this year."
Admission is $5 general admission with SUNY Plattsburgh students and children under 12 admitted for free.
For more information, contact Agoney at 518-564-2035 or visit https://bit.ly/3zHGqAt.