Jump to Footer
SUNY Launches Tuition Match Program for Out-of-State Students
---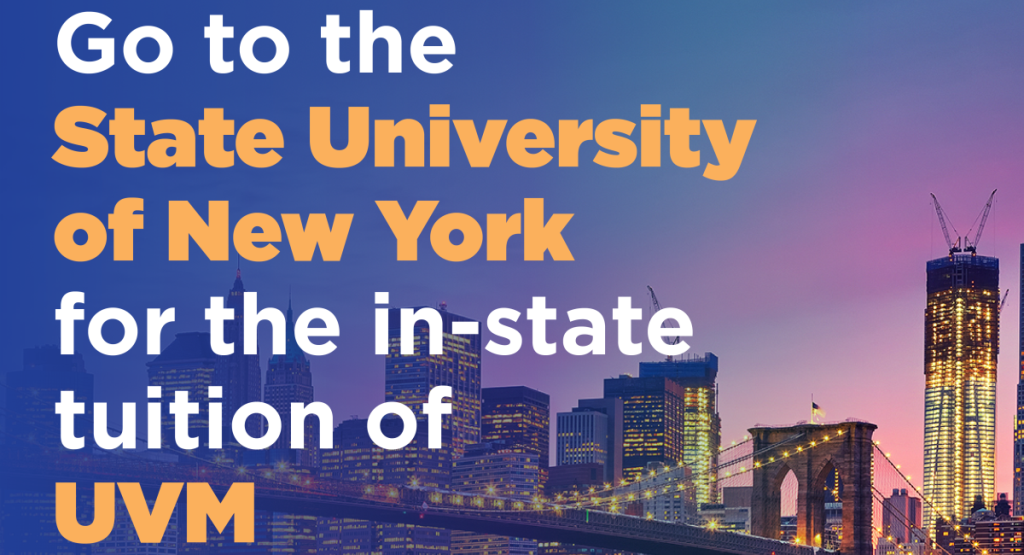 First-year students from eight states across the country will be able to attend SUNY Plattsburgh for the same tuition they'd pay at their own state university system.
Students considering the public university system flagship schools in Vermont, New Hampshire, Connecticut, New Jersey, Pennsylvania, Massachusetts, Illinois and California for the 2023-2024 academic year will be eligible for the SUNY Tuition Match program.
"Under this program, in any of those states in which our out-of-state tuition and fees are higher than the in-state rate at their flagship college, we would add a scholarship to cover the difference," said Todd Moravec, SUNY Plattsburgh interim vice president for administration and finance.
"After this scholarship, students could attend our college as an out-of-state student and pay the same tuition and fee rate as if they attend the flagship college in their own state."
For instance, the 2022-2023 full-time annual in-state tuition and fees at the University of Vermont totaled $18,890; full-time out-of-state tuition and fees at SUNY Plattsburgh totaled $18,791.
"For Vermont, we would add a scholarship to cover the difference," Moravec said. "The student would pay the same tuition at UVM and SUNY Plattsburgh."
In addition, as is the usual case, they would receive a $7,500 Welcome to N.Y. Grant for room and board if they live on campus, something they don't receive at their own college, he said.
"In states other than Vermont, the grant would be larger," he said.
Twenty-two of the SUNY system's 34 four-year campuses are participating in the program.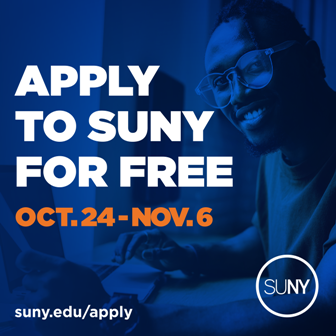 SUNY is also launching Free Application Weeks Oct. 24-Nov. 6, during which students will have their application fees waived at up to five SUNY schools, saving them up to $250.
Applications currently on hold for payment will be released to the campuses, according to SUNY. Refunds, however, will not be awarded to those students who have already paid their application fees, and students who have received the maximum seven waivers will not be eligible for additional waivers under the Free Application program.
For more information, visit www.suny.edu/gonys.