Jump to Footer
Student Research Presented at Education, Health and Human Services Conference
---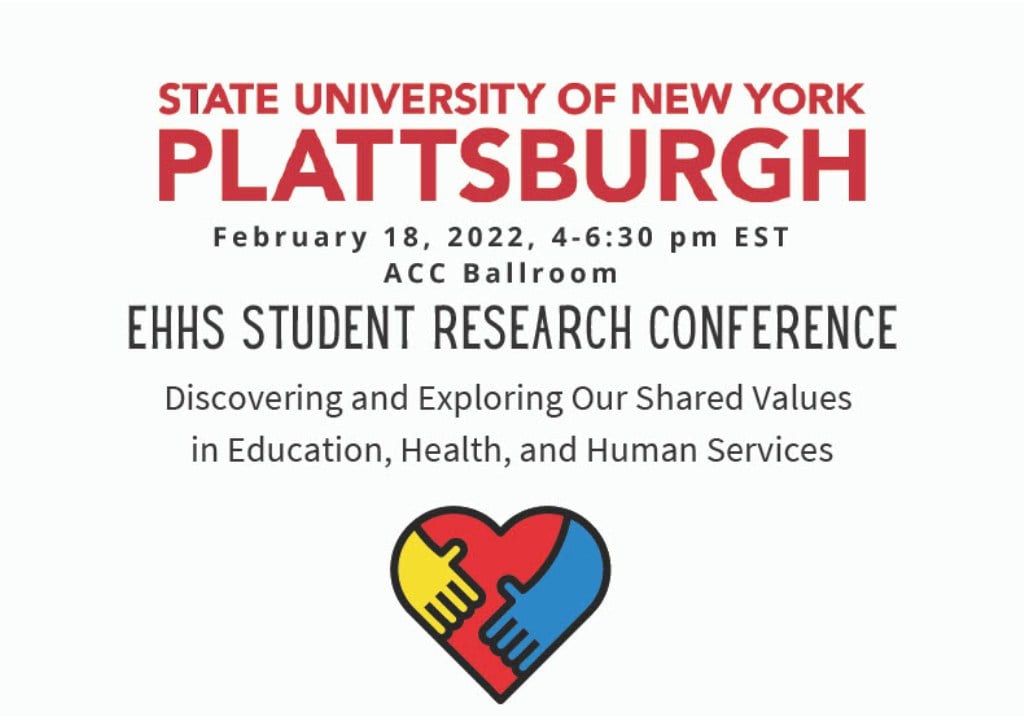 The SUNY Plattsburgh School of Education, Health and Human Services will host its annual interdisciplinary undergraduate student research conference Friday, Feb. 18 from 4 to 6:30 p.m. in the Angell College Center ballroom.
The program will feature three concurrent 10-minute presentations by students within the school representing shared values each program holds: excellence in teaching, service and coaching; professionalism in human service industries; and inclusion and cultural responsiveness.
Dr. Vincent Carey, professor and chair of history, will give the keynote address that segues into presentation of such research projects as "The Impact of Sense of Community and the Process of Learning in Counselor Education Students," "Literacy Assessment and Intervention," "How an Adventure Sports Curriculum Affects the Mental Health and Mental Toughness of Undergraduates," and "Sociability in Undergraduate Students."
The conference is free and open to all students, faculty and community members. Registration is requested and can be made here.
For more information, contact Dr. Alison Puliatte, co-organizer and associate professor in undergraduate teacher education, at 518-564-5148 or email [email protected].