Jump to Footer
Student Devises First Aid Kits for Ukraine Based on Own Experience as Army Medic
---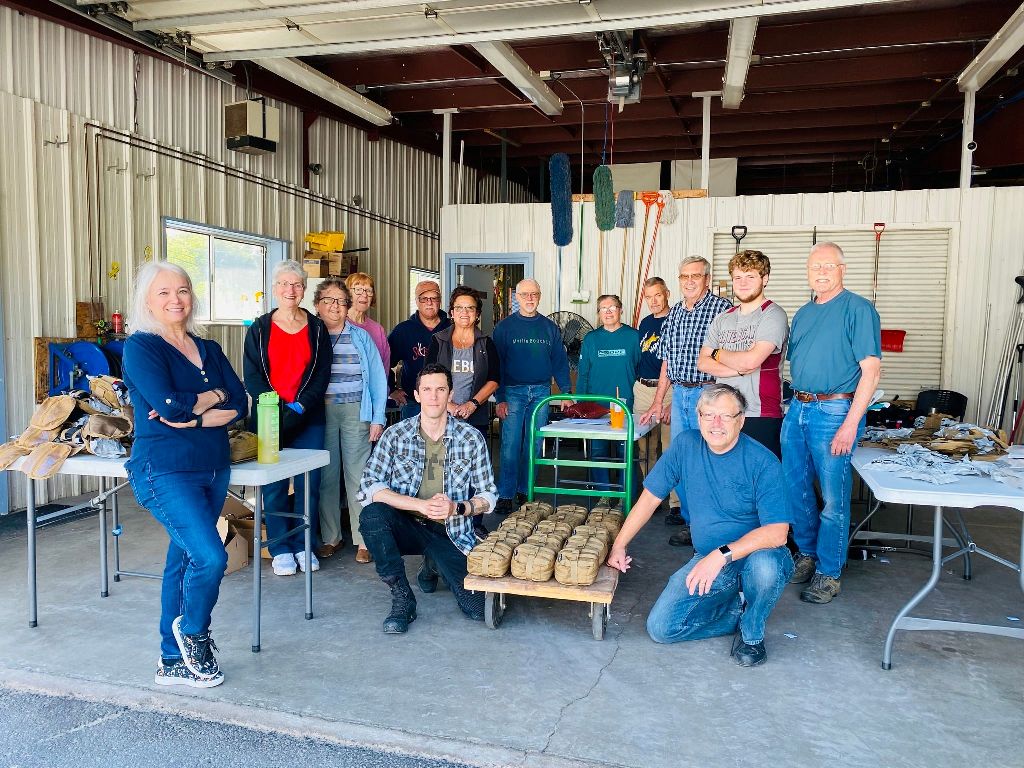 Retired paratrooper and combat vet and SUNY Plattsburgh biomedical sciences major Nicholas Arvisais-Anhalt knows that access to medical supplies in the field saves lives.
The trained combat medic who hails from Plattsburgh by way of Hawaii originally also knows that Ukrainian soldiers are inadequately supplied, and many are dying needlessly as they fight off Russian troops who invaded their country Feb. 24.
Arvisais-Anhalt, who was discharged from the army May 25, 2021 after having served seven years and started classes at Plattsburgh two weeks later, plans to go to medical school following his December graduating in hopes of training as either a trauma or orthopedic surgeon. For those keeping score, that's a full four-year degree accomplished in a year and a half.
Teamed with Ukrainian National
This intense, driven young man spent much of his time in the special forces stationed in North Africa where he was teamed with other peace keepers from Ukraine. One in particular became a good friend.
"Special forces have groups of six with different responsibilities," Arvisais-Anhalt said. "This guy and I ran a lot of missions. (I) spent 14 months with this guy. We had a fair amount in common. He got out not long before I did. We'd kept in touch. When Russia invaded Ukraine, I knew he and the others I'd been friends with were invariable going to get called up."
Arvisais-Anhalt lost touch with his friend but at the time wasn't too alarmed.
"When we were in special forces we weren't allowed to use our phones or use social media; he's in Ukrainian special forces. I knew he'd be involved, given his skills set and wouldn't have been able to get in touch," Arvisais-Anhalt said. "When I did eventually get ahold of him, he said he was under consistent artillery bombardment. It was really bad; he was living underground."
'How Can I Help?'
Arvisais-Anhalt asked how he could help.
"He said what they need is medical supplies. They were scrounging for supplies, carrying what they could fit in a grocery bag. They didn't have trauma supplies. They were relying on civilian EMTs, and they didn't have anything," he said.
Arvisais-Anhalt's father, a physician at CVPH Medical Center, told him about an article he had read about the medical supply situation in Ukraine.
"The take-away was they don't have enough supplies; they don't have enough training. People are dying unnecessarily," he said. "If they had the minimum, they could do more. I wanted to think of a way to bring them medical supplies."
At first he thought about buying a couple iPads and selling raffle tickets but realized that wouldn't garner nearly enough funds. He met with CVPH Foundation staff who told him the idea was sound but bigger than him, that it "shouldn't be about what I can do but collectively what can be done."
Devised Prototype
Arvisais-Anhalt quickly switched gears. He came up with a prototype individual first aid kit (iFAK) based on his own experience as a field medic.
"Trauma supplies need to be able to have a tiered medical system in place," he said. ""The prototype was based on my experiences with everything it needed, upgraded; I made it my own. I started a GoFundMe. The money started to trickle in."
Then Sr. Debbie Blow, executive director of the North Country Mission of Hope, stepped up. She said Mission of Hope, a non-profit whose main mission is bringing aid to the people of Nicaragua and now, Ukraine, had the infrastructure in place to help get these supplies overseas.
"Within a short time, we got the money."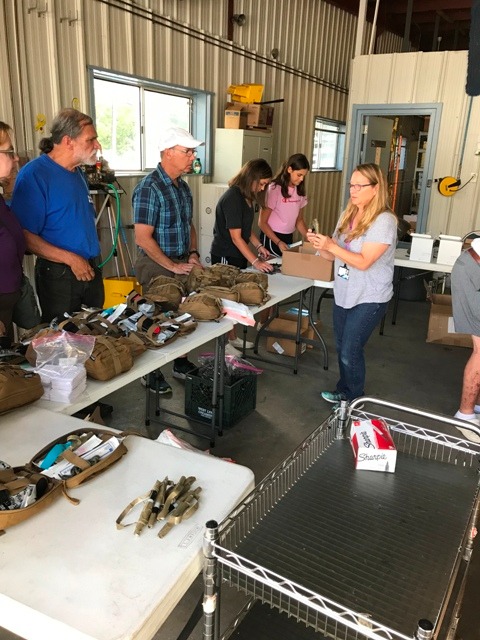 While Arvisais-Anhalt was willing to go to Ukraine to get kits to the troops, "Mission of Hope said they have the means to do so," Arvisais-Anhalt said. "They adopted the project." By mid-June, the funding ballooned to nearly half a million dollars. This past week, some 1,500 kits were put together at the offices of sister sponsor, Twinstate Technologies in Plattsburgh.
'Get Students Involved'
But it won't be enough. Arvisais-Anhalt has hopes to continue the project, involving SUNY Plattsburgh students and faculty volunteers, this fall.
"It was always my intention, from Day 1, to get students involved so at the end of the day they would be able to say they participated in a humanitarian relief operation delivering front line medical supplies to a war zone. If this turns into what it can turn into, it can be a pretty impressive item to put on your CV," he said. "I can imagine this becoming a credit-bearing course with all kinds of implications in various majors, from public relations to supply chain management."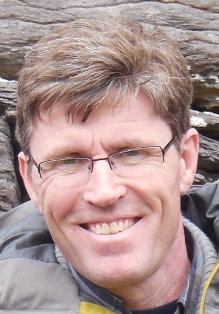 When contemplating his own career after the army, Arvisais-Anhalt reached out to Dr. Neil Buckley, associate professor and chair of biological sciences, who helped set him up in the program.
"Nicholas is a truly impressive young man with tremendous focus and drive," Buckley said. "(With his experience) he is highly qualified to be leading the iFAK effort. In fact, he's almost uniquely qualified to do this because he not only has the medical training to devise how best to put these first-aid kits together and the connections with medical supply companies to source the supplies, but he has the drive and determination to move this project forward."
Arvisais-Anhalt nearly didn't have the chance.
Wounded at the beginning of the pandemic, he found himself on a surgical flight heading into Ramstein Army Base in Germany unaware of what was happening as COVID locked the world down.
"I had no contact with the outside world," he said. "Our phones were in a lock box in Africa. I was on the surgical flight, and they kept asking me if I had a fever, any symptoms, and I said, 'I was shot. Why do you keep asking me that?' And they said, 'Don't you know? COVID.' I had no idea what they were talking about."
He would be discharged the following year, return to Plattsburgh to regroup and begin classes and then launch the project this spring.
"Very few people could have pulled off what Nicholas has done," Buckley said. "It stuns me that he's been able to line up half a million dollars in financial support in just a few weeks all while taking a full load of classes as a pre-med major.
"In the next few weeks he'll be dispatching the first 1,500 kits to Ukraine, and those kits will save dozens, perhaps hundreds, of lives," Buckley said. "I think Nicholas is a great example of how one person, if they are committed enough, can truly make a difference in the world. I am in awe of what he's been able to do."
For more information or to volunteer, email [email protected].