Jump to Footer
2010 SUNY Chancellor's Award for Student Excellence
---
Four SUNY Plattsburgh students were among those receiving the 2010 Chancellor's Award for Student Excellence at a ceremony presided over by Chancellor Nancy Zimpher in Albany this April.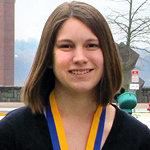 Carolyn Strauss '09
Strauss, a December 2009 graduate from Binghamton, N.Y., and an environmental science, planning and management major, is a fall 2009 alumna of the Miner Applied Environmental Science Program and was recognized as the 2009 outstanding senior in environmental science. A member of ODK and Phi Kappa Phi honor societies, she is the recipient of a half-dozen scholarships, has served as the president of the Earth and Environmental Science Club, vice president of the Environmental Action Committee, chair of the Biodiesel Working Group and member of the Campus Committee for Environmental Responsibility.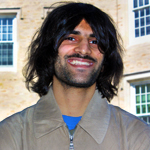 Nishank Bhalla '10
Bhalla, a senior biochemistry major from India, is a member of the Honors Program and several honor societies including Omicron Delta Kappa, the national leadership honor society, and is the recipient of multiple scholarships from SUNY Plattsburgh. He has presented numerous research projects at the national level, has served as a teaching assistant, an international orientation group leader for International Student Services, and a volunteer with community agencies.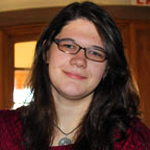 Elizabeth "Betty" Lavoie '10
Lavoie, a senior biology major from Plattsburgh, has presented a multitude of research projects nationally and earned several top honors. She belongs to numerous national and regional honor societies including ODK and Sigma Xi, the scientific honor society. Lavoie holds several SUNY Plattsburgh scholarships and participated in an independent research project with Dr. Christopher Martine where she accompanied him to Australia to research wild eggplant relatives. The group located a potentially new species as part of their project.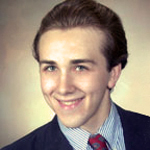 Benjamin Pomerance '10
Pomerance, a senior political science and journalism major from Plattsburgh, has been awarded more than a dozen scholarships for academics, leadership and community service and belongs to several honor societies including ODK, Phi Kappa Phi, and Phi Eta Sigma. An avid community volunteer, Pomerance has supported fundraising efforts for numerous causes both on campus and in the community. He is a prolific writer and a national essay contest winner. As a singer, dancer and performer, he has participated in community and campus shows and productions and is a member of the Champlain Valley Singers and the SUNY Plattsburgh Sinfonia