Jump to Footer
Degrees Conferred on More than 1,100 at Spring 2016 Commencement
---
The SUNY Plattsburgh Alumni Association welcomed more than 1,100 graduates into its fold Saturday, May 14 at the college's annual spring commencement ceremony at the Field House.
President John Ettling presided over the ceremony with Provost and Vice President for Academic Affairs James Liszka, who presented the candidates for degrees. Thomas Corigliano, associate dean, SUNY Plattsburgh at Queensbury, served as faculty marshal, carrying the handmade mace for the last time. Corigliano retires this spring after 48 years with the college.
Registered nurse Johanna Hayes, who earned her bachelor's degree in nursing summa cum laude on Saturday, gave the student commencement address for the morning ceremony with her fellow students graduating from the School of Education, Health and Human Services and those from the School of Business and Economics. She recounted her experience as a flight attendant with United Airlines on 9/11. Although she usually flew United Flight 175 regularly, that morning she was serving beverages somewhere over the Midwest when the plane hit the second tower.

'Happiness Comes to Those Who Are Brave'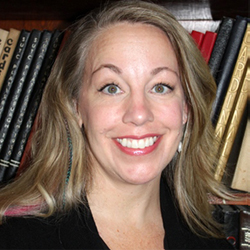 "Everything changed," she said. "Those were my people, my crew, my friends that I had spent the last 18 months with, doing that same exact flight. But I wasn't there that day. I kept calling my friend Kathryn's phone, and time after time, I got her happy message that she would call me back as soon as she could; and I prayed that she would. She didn't. They were all gone."
But she remembered the words her Swedish grandmother would say: "Happiness comes to those who are brave."
She continued for a while as an attendant, but her heart wasn't in it very long. After taking stock, Hayes decided to pursue her teenage dream of becoming a nurse. She earned her RN at North Country Community College. The RN-to-BSN program at CVPH Medical Center gave her the chance to earn her bachelor's degree while working.
"You will face adversity, hard times, sad times," she told her fellow graduates. "But I want you to be brave; it will bring happiness. Choose to find the good and the opportunities in a difficult situation. Take that job, go back to school, sail around the world … because you will never know if you can do it until you try."

60 Years of Liberal Arts Degrees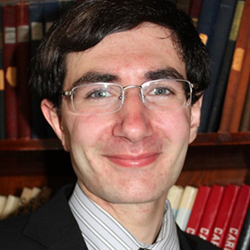 Summa cum laude graduate and triple major with a perfect 4.0 gpa Adam Saccardi shared his appreciation for a liberal arts degree with graduates in the School of Arts and Sciences Saturday afternoon. Saccardi majored in history, political science and economics.
"We represent the 60th class of students that will be graduating with liberal arts degrees in subjects other than those specifically required for the education of children," he said of SUNY Plattsburgh's long tradition of being a teacher education college. "A liberal arts education has a common goal: the education of a critical thinker who is ready to let their ideas about the world be challenged and understand the value of learning for its own sake.
"Liberal arts colleges do not churn out professionals in one particular field; rather, we produce citizens who are prepared to be engaged in the life of their nation and the great debates of their time."
Saccardi recounted how his life and perceptions changed as a result of attending SUNY Plattsburgh. He said he arrived on campus "with a negative attitude (but) within a week, I discovered that my presumption that everyone at Plattsburgh would be difficulty to deal with, unfriendly and, quite frankly, dumb, was unfounded."
He went on to excel in his classes. He came to love history, and the history of the Plattsburgh area.
"This is precisely what a liberal arts education is supposed to do: challenge us to think differently; to leave behind those assumptions we came in with and help us realize that we, shockingly, do not have the world figured out at 18," he said. "Plattsburgh has done all this and more for me, and I hope that most of you in the audience today have, at least to some degree, shared in these experiences."

Distinguished Service Award
Cerise Oberman, retired SUNY distinguished librarian and the college's first dean of library and information services, and Dr. Laurence Soroka, associate professor emeritus of expeditionary studies, were honored with the college's 2016 Distinguished Service Award, given to the couple for their role in advancing the college, contributing to the community and demonstrating leadership in service to others.

Honorary Degree
Dr. Michael Hawes, CEO for the Foundation for Educational Exchange Between Canada and the United States, and executive director for Fulbright Canada, received a SUNY honorary degree of doctor of letters at the ceremony. SUNY awards honorary degrees to recognize excellence and extraordinary achievements in disciplinary fields in human endeavors and philanthropy. Hawes was nominated by Dr. Christopher Kirkey, director, Center for the Study of Canada, to recognize Hawes' commitment to the center and his establishment of several Fulbright Canada Visiting Research Chairs in partnership with the Government of Quebec.
Graduates, faculty and staff were escorted by the Royal Canadian Mounted Police Bagpipe Band, and the Plattsburgh State Gospel Choir performed "The Star Spangled Banner" and the college's alma mater.
Michael Kimmer, president of the SUNY Plattsburgh Student Association, congratulated graduates and instructed them to move their tassels from the right to the left side of their mortar boards to symbolize their moving from undergrads to graduates, and then pronounced the assembled as graduates of SUNY Plattsburgh.

Newest Members of Alumni Association
Dr. Ashley Gambino, a member of the Class of 2004 and first vice president of the Plattsburgh Alumni Association, welcomed the newly minted graduates into the association, whose membership now tops 62,000.