Jump to Footer
Sports Illustrated Social Media Editor Lauds Journalism Program
---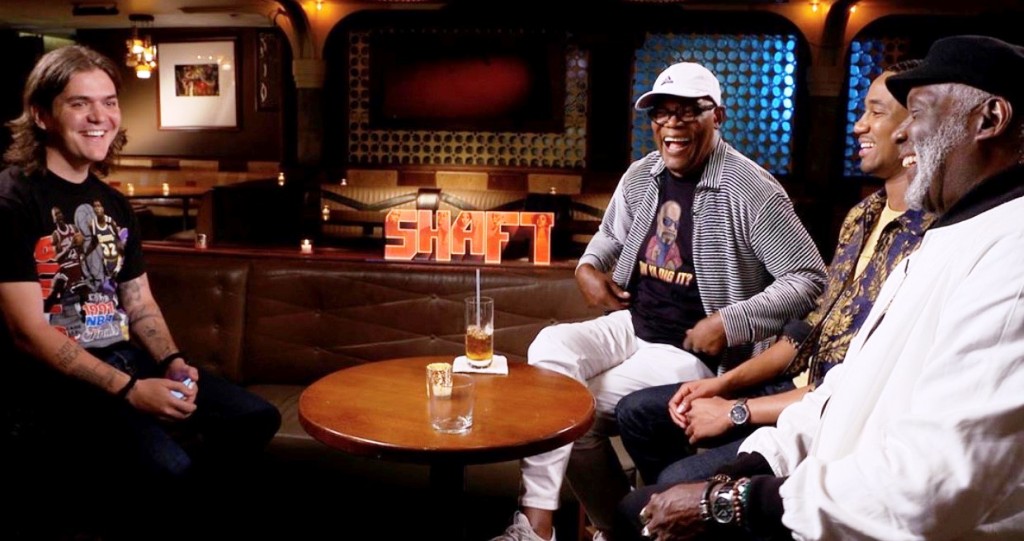 Bailey Carlin has always loved telling stories.
"I am at my happiest when I am delivering a story," the 2017 magazine journalism grad said. "I was able to do this at SUNY Plattsburgh through both my classwork and time on Cardinal Points as a writer and then an editor. I knew early on I wanted to have a big hand in Cardinal Points and was thrilled when I became managing editor."
Two years out of the gate, the former Cardinal Points managing editor is now the associate social media editor/producer at Sports Illustrated.
Although he started in the college's master's in education program, fate took him in another direction.
"I was teaching full time, attending grad school, running and maintaining a New York Knicks blog called "The Knicks Wall," he said. Through the blog, Carlin made some sports-journalism connections. In June 2018 the Sports Illustrated social media spot opened and one of those connections "reached out to me to gauge my interest."
'Best Part of My Job'
"A couple interviews later, I had the job," he said. "My day-to-day involves a good deal of strategizing and planning for our social media, but I also write, produce and edit a social media show called 'Unimportant Questions,' on which I do lighthearted interviews with celebrities, athletes and other notable guests. This is the best part of my job."
Carlin characterizes the show as "a blast."
"Getting to talk, face to face, with some of the greatest, most talented athletes in the world is always awe-inspiring," he said.
One such interview brought actors Jessie T. Usher, Samuel L. Jackson and Richard Roundtree to his show. The trio were promoting the upcoming film, "Shaft," in which Roundtree reprises his famous role as John Shaft Sr. Jackson is his son, John Shaft Jr., and Usher plays J.J. Shaft, grandson and son of the senior and junior Shafts, respectively.
"In an effort to promote their movie, combined with the fact that Jessie T. Usher, Samuel L. Jackson and Richard Roundtree are all sports fans, I was given the opportunity by the production company to interview them about why sports fans would also like the new Shaft movie, how their audience and demographics are similar, as well as asking all of them about the controversy at the time with super fans and owners being too involved in NBA sideline antics," Carlin said. "I was very nervous, but all three of them were truly delightful."
Carlin said he also enjoys covering other events, such as the Super Bowl or national golf championships.
"The interaction on social media during these times, when everyone collectively is watching, is so much fun," he said.
Familiar with SUNY Plattsburgh
Originally from Poughkeepsie, Carlin said he was familiar with Plattsburgh "because my father grew up on the Plattsburgh Air Force Base, and I still have a lot of family left in the area," including his uncle, Class of 1985 graduate James Carlin.
"After an official visit, and after conversations with some members of the admissions office, I knew that I wanted to be at SUNY Plattsburgh."
Carlin gave a shout-out to members of the journalism faculty, including former Assistant Professor Luke Cyphers, "for keeping me sane during 20-plus credit semesters while working full time and being the first true mentor I ever had, Jack Downs, for his consistency and fairness in class, which showed me how I needed to act and perform on a daily basis as an 18-to-22-year-old, and Shawn Murphy, for trusting me to be his teaching assistant," he said.
Opportunities 'Unparalleled'
He also gave a nod to Dr. Raymond Carman, associate professor of political science and fraternity adviser "who also helped keep me sane and grounded during some insanely hectic semesters."
Carlin, who said he would eventually "love to be a director of digital content and strategy at a notable brand or to work with individual companies to help develop their brand identities," said he appreciated the faculty and opportunities he received in the journalism program.
"The combination of competent, caring professors and the ability to jump right in and contribute to multiple reputable publications right away is truly unparalleled. Cardinal Points, DoNorth and All Points North are all amazing, and the ability to step in and help, while learning, right away, is so special and rare in college," he said. "Also, smaller class sizes where you really can seek and find mentorship and forge personal relationships with professors changed my entire life trajectory. I still talk to many this day, and they have all helped me momentously."