Jump to Footer
Sports Hall of Fame, Unity Day at the Pond Among Homecoming 2023 Highlights
---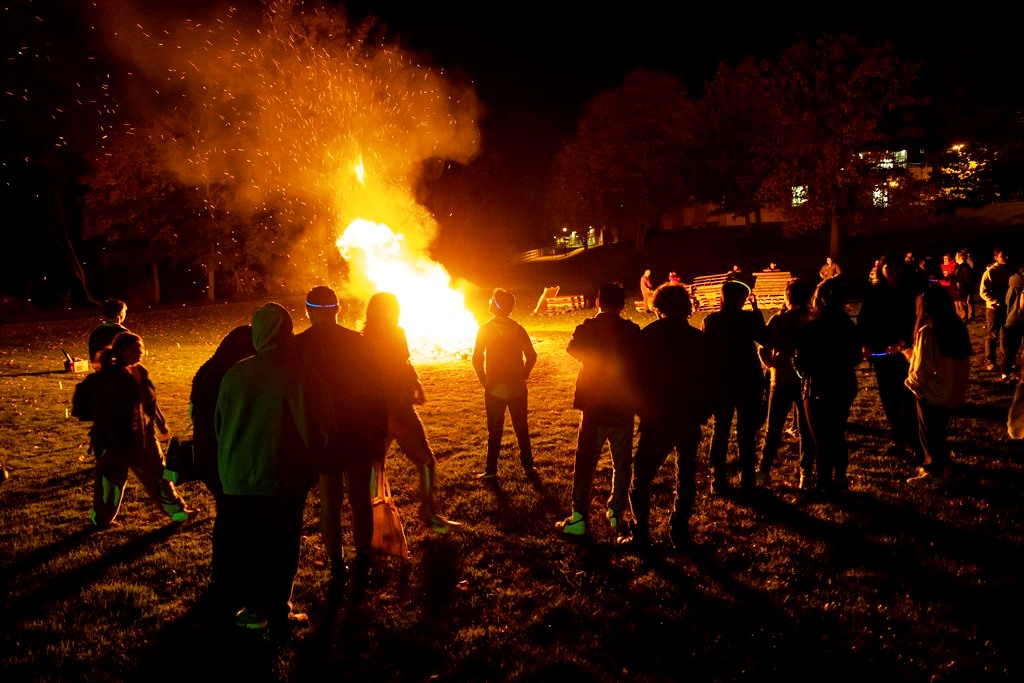 SUNY Plattsburgh will celebrate its alumni and friends during Homecoming 2023 Friday, Oct. 13 through Sunday, Oct. 15.
A slate of activities is planned for those who return to campus for the annual fall event, including the Presidents' Reception, Cardinal Athletic Hall of Fame Dinner and Induction Ceremony, the 25th anniversary celebration of the Institute for Ethics in Public Life, and an all-class happy hour.
"We all benefit from returning to our roots," said Kerry Chapin-Lavigne, director of alumni relations, who encouraged graduates "to come back to campus to celebrate what is in your heart — SUNY Plattsburgh."
Chapin-Lavigne said whether alumni are celebrating a milestone reunion — ending in "3" or "8" — or not, "there are plenty of reasons to return for Homecoming Weekend."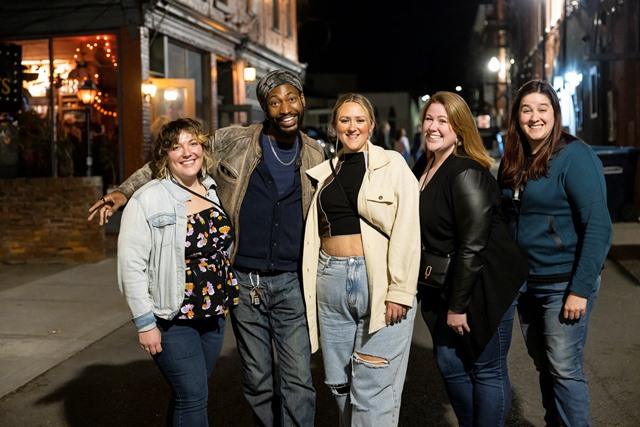 "There are many of the traditional festivities planned such as the Homecoming Bonfire Friday night, the Welcome Back Social at the Monopole, skating with Burghy, Northcountry Planetarium shows, Cardinal men's soccer and more," she said.
The university gives a special nod to those alumni whose graduated in 1973, who will be inducted into the Golden Anniversary Class as they celebrate their 50th reunion year at a special dinner.
Other events include two from the Office of Diversity, Equity and Inclusion: the DEI Unity Day by the Pond and the DEI Jazz Brunch, which will close out Homecoming Weekend and include live jazz and a southern-style brunch. Open to all students, faculty, staff, alumni and community members.
"We are excited to showcase some of our academic programs as well," Chapin-Lavigne said. Nursing, earth and environmental science and communications will host alumni and visitors to their spaces in Hawkins, Hudson and Yokum, respectively. "If you want to learn more about the departments you graduated from, consider attending the 'Meet Your Dean' and 'Share Your Story' events," she said.
A full schedule with times, venues and descriptions as well as registration information can be found at alumni.plattsburgh.edu/homecoming.
For more information, contact the Office of Alumni Relations at 518-564-2090 or email [email protected].