Jump to Footer
Skills Valuable Across the Board for Students on Campus Publications
---
SUNY Plattsburgh students from any major can learn career-building skills from joining any of the three student-run publications housed in the journalism department.
Natalie St. Denis, a senior journalism major from Burnt Hills, N.Y., is editor-in-chief at DoNorth Magazine and an editor at the tourism magazine, All Points Now.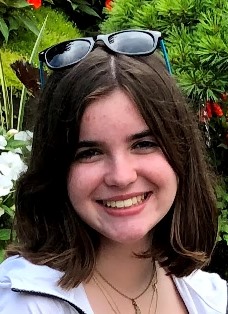 "As a journalist, my goal is to inform the public, but I can't do this until I myself learn all there is to know about the topic I'm covering. I enjoy this part of the process, and it is always a rewarding feeling to see my coverage make a difference, whether that be bringing an important topic to light or allowing a source to feel that their voice is heard," St. Denis said.
After graduation, St. Denis said she'd like to write for a magazine and cover the environment and science, music and the entertainment industry.
'All Students Welcomed'
"All students are welcomed," including students who haven't declared a major, said Shawn Murphy, professor of journalism.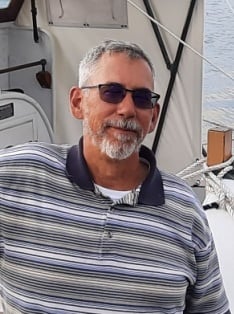 DoNorth, All Points Now and Cardinal Points, which went online only fall 2022, each have their own topical focus and flavor, said Jack Downs, lecturer in the journalism department.
Students outside the journalism major who want to participate in just one publication should consider what kind of writing they want to do, Downs said.
"Cardinal Points focuses on traditional news and feature writing, APN expects more voice and alternative story formats, and DoNorth is for serious magazine writing where you hone a single story over a semester," Downs said.
Journalism major Jessica Landman is graduating in December.
"Students gain a plethora of skills from being in publications," said the Barneveld, N.Y., native.
"Most students come in with limited skills in interviewing, and they are able to really build upon those skills through their practical use. Students also write a lot when they are part of publications, which only improves their writing skills, useful for any career path."
Downs said that all the publications give students experience with developing story ideas in addition to writing and interviewing skills.
"Students may also practice multimedia skills with images, audio and video. And editors learn how to run a publication and work with writers to create quality content," Downs said.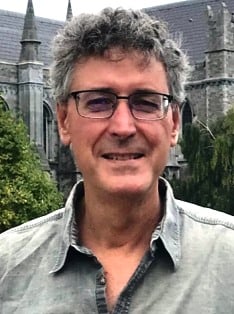 "While a student can get involved with Cardinal Points for any reason, most do so because they know that experience — and published clips — will help them in pursuing internships and careers in journalism. Having a portfolio of clips is essential to open those doors," Murphy said.
'Skills Students Develop Are in High Demand'
Cardinal Points Editor-in-Chief Aleksandra Sidorova is a junior journalism major with a minor in language and linguistics.
Sidorova, an international student born in Moscow who lives in Kuala Lumpur, Malaysia, said that being involved in a student publication in any capacity "is an enriching experience that will boost a student's resume and help them build their portfolio."
"It shows that one is able to meet deadlines, work on a team and communicate both in speech and in writing, which are all skills that are in high demand, no matter the industry," she said.
After graduation, Sidorova said she will mostly likely write for a strong community paper like the Press-Republican in Plattsburgh, Times Union in Albany, or the Adirondack Explorer independent news organization out of Saranac Lake.

Credit or Club Option

Students can take DoNorth, All Points Now and Cardinal Points either for credit or as a club for no credit, Downs said.

DoNorth focuses on North Country tourism.

All Points Now covers lifestyle topics like health, fitness, style, food, arts and relationships for a young-adult audience, Downs said.

"At APN, they have a lot of flexibility," he said. "They will learn to write with voice and creativity in a more relaxed environment, although what they produce must meet our journalistic standards."

"Editors and staffers are encouraged to write in a variety of non-traditional structures, such as lists, Q&A and how-to's," Downs said.

Cross-Departmental Collaboration

"At DoNorth they will learn to craft a story, in words and images, through several rounds of editing," Downs said. "They also see how their ideas transform under the hands of a (graphic) designer."

The magazine has benefitted from cross-department collaboration, Downs said.

"We've also been very pleased to bring in a number of art department students into DoNorth where they work on our design."

DoNorth publishes in print once a year, and that content is also available online with fresh content appearing digitally a second time, Downs said.

"DoNorth's print magazine would be impossible without financial support and story guidance from the North Country Chamber of Commerce," Downs said.

Students interested in participating in DoNorth or All Points Now can contact Downs at 518-564-2448 or [email protected]. Those who would like to write for Cardinal Points can email Sidorova at [email protected].

— By Assistant Director of Communications Felicia Krieg

Unable to retrieve file contents for https://www.plattsburgh.edu/news/news-list.php
Warning: count(): Parameter must be an array or an object that implements Countable in phar:///var/www/staging/_resources/scripts/brei.feedmanager.ext/Filtering/FilteredObject.php on line 126