Jump to Footer
Seven Receive SUNY Chancellor's Awards Recognizing Superior Achievement
---
Seven faculty and staff members at SUNY Plattsburgh were recognized for their work with the 2018 Chancellor's Awards for Excellence.
Those selected by the state are role models within the State University of New York community.
Recipients for 2018 are:
• Dr. Michael Devine, Michelle Ouellette, and Dr. Rajesh Sunasee: Teaching
• Dr. Karina Ckless: Scholarship and creative activities
• Dr. Patricia Egan: Faculty service
• David Gregoire: Professional service
• Melanie O'Connell: Classified service
"One of the themes for SUNY is individualized education, meaning the work we do to help our students navigate the programs and opportunities within our 64 campuses, said SUNY Chancellor Kristina Johnson. "Our faculty and staff educate, inspire and support our students to pursue their passions; they are the driving force on campus. Those we honor here are leading this effort through their commitment to their craft and their dedication to our students. I am proud to celebrate and honor this year's recipients from SUNY Plattsburgh."
A certificate and Chancellor's Excellence Medallion are bestowed upon each honoree to commemorate selection. The SUNY Plattsburgh recipients will be honored during the President's Welcome prior to the start of the fall semester on Aug. 24.
"The many contributions of these men and women help make our campus the special place that it is," said SUNY Plattsburgh President John Ettling. "I am pleased to see them recognized for their efforts by the SUNY system and among their peers."
Dr. Michael Devine: Teaching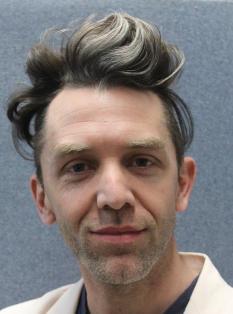 Dr. Michael Devine, associate professor in English, joined the faculty as an assistant professor of English in August 2011 and was promoted to associate professor in 2017. He has taught 14 different courses in literature, film and English language arts while at SUNY Plattsburgh. Devine has published several articles and chapters in peer-reviewed journals and edited volumes, has received a stipend from the National Endowment for the Humanities for the development of a book-length manuscript, and has been a driving force in the development of the inter-department film studies minor and serves as co-programmer and board member of the Lake Champlain International Film Festival, among other activities and scholarship.
"Teaching is about — almost totally about — authentic relationships," Devine said. "So many students and colleagues wrote on my behalf for this award: I am grateful to each and every one of them and to my peers who found me worthy. Dr. Tom Moran taught me the value of valuing what we do and the people we work with; I thank him for the nomination and his lasting example."
Michelle Ouellette: Teaching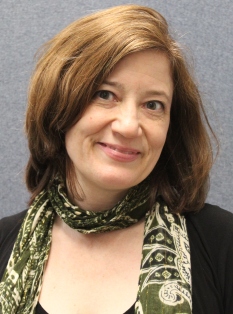 Michelle Ouellette, assistant professor, public relations, joined the faculty as an assistant professor after serving as director of public relations in the Office of Institutional Advancement. She has taught nine courses in public relations principles, management, campaigns, writing and social media for crisis response, among others, since joining the faculty. In addition, she has served as a member of such committees as Writing Across the Curriculum, Emergency Management Advisory, Safe Space, and RADIUS, among others. Ouellette became the first faculty member in the department to gain accreditation in public relations through the Public Relations Society of America.
Ouellette said she found the Chancellor's Award nomination process "humbling and count myself grateful to be surrounded by such supportive colleagues and students who inspire me daily."
Dr. Rajesh Sunasee: Teaching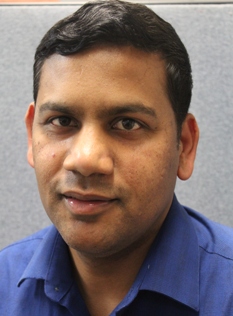 Dr. Rajesh Sunasee, associate professor in chemistry, joined the faculty in August 2013 as an assistant professor. He was promoted to associate professor in 2017. Prior to that, he taught chemistry at Brandon University, Brandon, Manitoba, Canada, and at Cape Breton University, Sydney, Nova Scotia, Canada. Sunasee has taught seven different courses at SUNY Plattsburgh, including the highly challenging organic chemistry. Among the new courses he developed, nanotechnology has been well received by students and has allowed him to translate his own research field into actual teaching and show students the importance of nanotechnology. His scholarship is focused on the field of cellulose nanotechnology for biomedical applications. He and colleague Dr. Karina Ckless, associate professor of chemistry, were the recipients of a $330,000 National Science Foundation grant for cellulose nanocrystal research.
"I am honored to receive this award, which recognizes my passion for teaching, support of my students and colleagues. I strive in my teaching to make organic chemistry an enjoyable course with a 'story-telling' teaching style and bringing my actual research into the teaching classroom," Sunasee said.
Dr. Karina Ckless: Scholarship and creative activities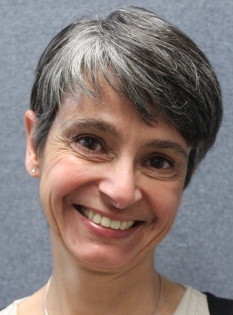 Dr. Karina Ckless, associate professor of chemistry, joined the chemistry department faculty in August 2008 as assistant professor and was promoted to associate professor in September 2014. Prior to joining her colleagues in Hudson, she was a research assistant professor at University of Vermont. In addition to her teaching load, Ckless is engaged in researching cell signaling during inflammation, specifically on the role of reactive oxygen and nitrogen species in this process. Numerous undergraduates benefit from her commitment to experiential learning, with Ckless working with them on independent research projects and taking them to national and regional meetings and conferences to present their material. She and her chemistry colleague, Dr. Rajeesh Sunasee, associate professor, were the recipients of a $330,000 National Science Foundation grant for their research into cellulose nanocrystal research that they conduct in part with undergraduate students.
"It is a great honor to receive the award for excellence in scholarship and creative activities since there are many outstanding scholars at SUNY Plattsburgh who deserve this award as well," Ckless said. "This award means a lot to me not only because it is a recognition by the academic community at SUNY Plattsburgh of many years of my scholarly work, but also because it can be an inspiration for the next generation of scientists, in particular women in STEM fields."
Dr. Patricia Egan: Faculty service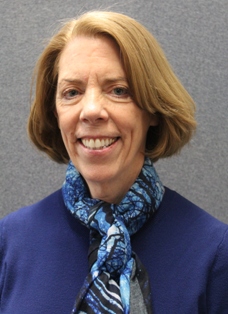 Dr. Patricia Egan, associate professor of psychology and member of the SUNY Plattsburgh undergraduate class of 1978, joined the SUNY Plattsburgh Department of Psychology faculty in August 2003 as an assistant professor and was promoted to associate professor in 2009. A licensed and nationally certified behavior analyst and school psychologist, Egan carries a full-time teaching load in addition to her administrative duties as director of the Nexus Program in the Center for Neurobehavioral Health. Egan introduced Nexus, a program for children with autism spectrum disorder, to the college and community after establishing similar programs in Nova Scotia and elsewhere prior to arriving in Plattsburgh. Each year, Egan trains dozens of SUNY Plattsburgh undergraduates to work with children with autism after school and on weekends, helping them learn basic social skills that will allow them to participate successfully in society as they grow older. Her work can be credited for the high number of board-certified behavior analysts in the North Country and throughout New York.
Egan touched on the work being done with autism at the center in reference to having received the award.
"I feel that getting our students and kids with autism together has resulted in the perfect alliance," she said. "Through their experiences at Nexus and in our other autism programs, I know that our students will be respectful and understanding of people with disabilities and will advocate for their inclusion to the greatest extent possible. It's hard to describe, but when I witness those interactions, I can't help but feel joy and optimism for the kids as well as for our students."
David Gregoire: Professional service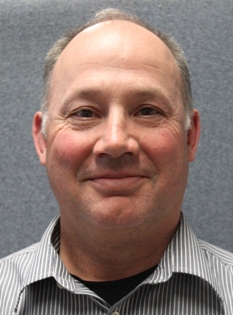 David Gregoire, assistant vice president for institutional advancement, joined the IA staff in 2000 and was promoted to the assistant vice president title in 2012. A 1998 graduate of SUNY Plattsburgh, Gregoire holds his MBA in accounting from Union College. He began his work in the department as staff accountant, being promoted in 2006 as director of advancement services before being named assistant vice president. Gregoire was responsible several initiatives, including taking a data base with incorrect alumni addresses and turning it around to one with a high percentage of accuracy, introducing GIS mapping to identifying regions for special events and affinity-based funding, and assuming leadership for the annual giving program where he applied new approaches to data mining, introduced new ideas and methods for managing information and raised the standard for assessment.
"I am truly honored to have been chosen for this award," Gregoire said. "As I look around the campus, I see so many hardworking, dedicated professionals who are far more deserving than I am; I'm just fortunate to have been nominated and to be a part of this college."
Melanie O'Connell: Classified service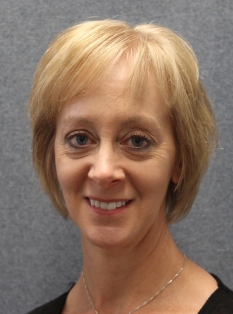 Melanie O'Connell serves as secretary II in the Office of the Dean of Arts and Sciences. She joined the SUNY Plattsburgh staff 31 years ago as a temporary keyboard specialist in the former Office of College Relations. She was named secretary I in September 1990 and promoted in 1998 to secretary II. While many letters of support were submitted on her behalf, the common thread lauded O'Connell's superior performance and extraordinary achievements. Supporters cited how she excels in her work, demonstrates flexibility and creativity on campus, her extraordinary work ethic, competence, organization skills and loyalty to the college and its students.

"It is an honor to have been nominated and selected for the Chancellor's Award," O'Connell said. "I am grateful for the support I have received from the faculty and staff in arts and sciences and campus wide throughout my career in the Dean's Office. I feel this award signifies the importance of classified service on our campus, and I consider myself fortunate to have been part of this service for the past 31 years."

About the Awards

The awards provide systemwide recognition for consistently superior professional achievement and encourage the ongoing pursuit of excellence. Through them, SUNY publicly proclaims its pride in the accomplishment and personal dedication of its instructional faculty, librarians and staff across all 64 campuses and system administration. Awards are presented annually to faculty and staff in six categories: Faculty service, librarianship, professional service, scholarship and creative activities, teaching, adjunct in teaching (biannually) and classified service.

Unable to retrieve file contents for https://www.plattsburgh.edu/news/news-list.php
Warning: count(): Parameter must be an array or an object that implements Countable in phar:///var/www/staging/_resources/scripts/brei.feedmanager.ext/Filtering/FilteredObject.php on line 126

Warning: count(): Parameter must be an array or an object that implements Countable in phar:///var/www/staging/_resources/scripts/brei.feedmanager.ext/Filtering/FilteredObject.php on line 243