Jump to Footer
'Return to Auschwitz' Documentary, Discussion, Part of Skopp Speakers Series April 5
---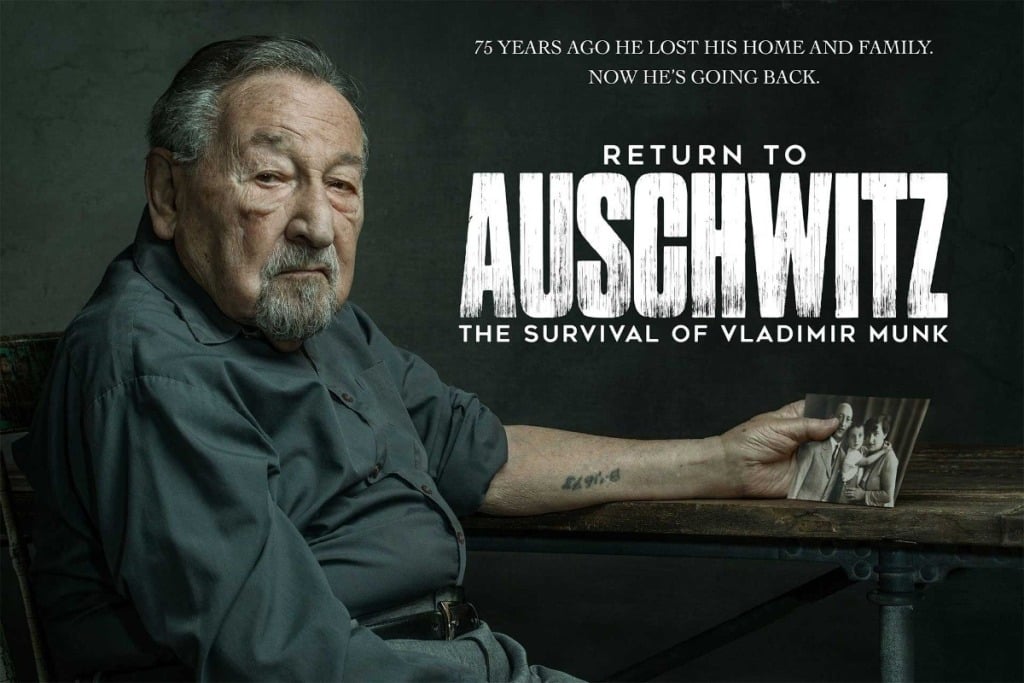 SUNY Plattsburgh's Jewish studies program will bring the producers of "Return to Auschwitz: The Survival of Vladimir Munk" to campus for a screening and talk-back session Tuesday, April 5 in Room 200, Yokum Lecture Hall beginning at 5 p.m.
Bruce Carlin, Julie Canepa and Paul Frederick, the creative team behind the documentary featuring professor emeritus Dr. Vladimir Munk, appear as part of this year's Douglas R. Skopp Speakers Series on the Theme of the Holocaust.
The film follows the Czech Holocaust survivor in 2020 who, at the age of 95, returns to Auschwitz-Birkenau, one of the camps where he was held prisoner and where his family members perished during World War II.
The team accompanied Munk to Poland Jan. 27, 2020 to commemorate the 75th anniversary of the Soviet Army's liberation of Auschwitz-Birkenau, the notorious concentration and extermination camp used by the Nazis to murder more than 1 million people during World War II.
The retired professor of biochemistry was invited to take a visiting professorship at SUNY Plattsburgh in 1968 when, in an ironic twist of history, the Soviet Union invaded Czechoslovakia. That led to a tenured position here; he retired in 1990.
Munk, who was born in 1925 in Pardubice, Czech Republic, was sent to Auschwitz with his father in Oct. 1, 1944; his mother followed 11 days later. Separated soon after arrival, he never saw them again.
Munk returned to Poland as part of a 110-member survivors' delegation of the Auschwitz-Birkenau Memorial Foundation, chosen at 95 years old to make the journey back to the site atrocities not just to honor his loved ones — including his parents — who died in the gas chambers, but to also ensure that it never be forgotten.
The film, produced in part by Mountain Lake PBS, was directed by Paul Frederick, a SUNY Plattsburgh 1990 mass communications graduate. Fellow producers Julie Canepa and 1981 mass comm grad Bruce Carlin share writing credits.
The Douglas R. Skopp Speakers Series on the Theme of the Holocaust is free and open to the public. Masks are required. For more information, contact Dr. Jonathan Slater, director of the Jewish studies program, at 518-564-2284 or email [email protected]. For more information and to view the trailer for "Return to Auschwitz: The Survival of Vladmir Munk," visit https://www.returntoauschwitz.com/.