Jump to Footer
Research Scientist, Thoracic Surgeon to receive Honorary Degrees at Commencement
---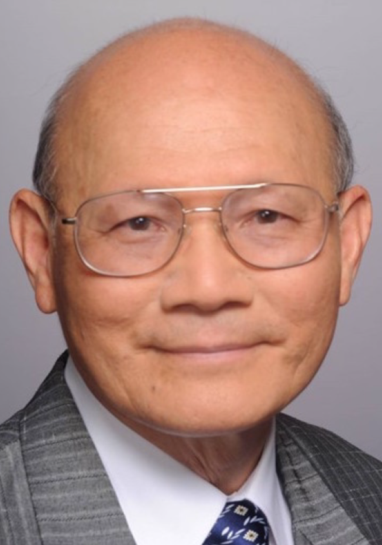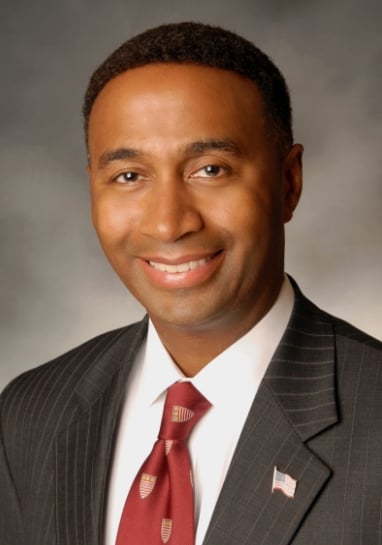 Two SUNY Plattsburgh alumni, who graduated 20 years apart but whose careers in health care have helped them to save countless lives, will each receive honorary degrees from the State University of New York during the college's commencement ceremonies on Saturday, May 18.
Dr. Koon Yan "Chris" Pak, who graduated in 1974 with a degree in biology, and Dr. Hassan Tetteh, a 1994 graduate with a degree in biochemistry, went on to careers in the medical field — Pak as a research immunochemist and scientist, and Tetteh as a board-certified surgeon specializing in heart and lung transplantation.
Pak holds numerous patents in diagnostic imaging — breakthroughs that enable doctors to better pinpoint the location of cancerous cells and diseased tissues. His company, Molecular Targeting Technologies, focuses on the development of novel technologies for treatment and diagnosis of human diseases.
Tetteh is an expert in the field of heart failure, heart and lung transplantation, informatics and compassionate-health-care delivery. A board-certified thoracic surgeon for MedStar Health and Walter Reed National Military Medical Center, Tetteh served as ship's surgeon and director of surgical services for the USS Carl Vinson battle group in support of Operation Iraqi Freedom in 2005.
In 2011, the U.S. Navy captain deployed as a trauma surgeon to Afghanistan in support of Operation Enduring Freedom, experience from which he drew on to write the novel, "Gifts of the Heart."
'Filled with Gratitude'
Both men recounted how humbled and excited they were to learn of the honorary degrees.
"It is an honor, and I look forward to joining the graduates in celebrating their bright future," Pak said.
Tetteh concurred, saying he was "filled with gratitude and appreciation."
For the surgeon, who earned his doctor of medicine degree from SUNY Downstate Medical Center in 1998, SUNY Plattsburgh provided him "with every opportunity to grow, develop and become successful."
"It was a wonderful place to be a student," he said. While here, he served on committees, led organizations, met and lobbied with state legislators and "endeavored to improve campus life."
"I soon realized that Plattsburgh provided all the tools necessary for me to be successful," he said. "Plattsburgh allowed me to broaden my scope beyond the sciences. The whole experience helped me to appreciate the rewards of service and to become a better doctor."
Thankful to Those Who Helped
Pak said he learned early on from his parents "that I should be thankful to those who help me," mentioning Dr. Richard Moore and Dr. Leon Harris, SUNY Plattsburgh professors at the time who took him under their collective wings when he arrived here from Hong Kong, the first of 10 siblings to come to the United States for an education.
"The guidance and tutelage of these early mentors at SUNY Plattsburgh set me down my career path and empowered me with the confidence to deal with challenges, the courage to venture into new horizons and taught me the importance of innovation.
"Belief drives us and shapes what we become," Pak said.
To SUNY Plattsburgh students he'd say, "Cultivate your vision for your future, and set down the path to achieve it, believing that your preparation and hard work will enable you to succeed. It is this belief that has allowed me to venture into a new space and not to be intimidated by any situation."
Tetteh, who delivered a TEDx talk as part of a TED event at Johns Hopkins University March 20 on his role leading a Specialized Thoracic Adapted Recovery team in Washington, D.C., said SUNY Plattsburgh students should be proud.
"It is an honor to be part of the Plattsburgh legacy."
The 2019 Spring Commencement will be held in the SUNY Plattsburgh Field House on May 18 at 9 a.m. for students graduating from the School of Business and Economics and Education, Health and Human Services, and at 2 p.m. for students graduating from the School of Arts and Sciences.
For more information on commencement, visit https://www.plattsburgh.edu/plattslife/commencement/index.html.