Jump to Footer
Project HELP, United Way Day of Caring Returns to Area Neighborhoods
---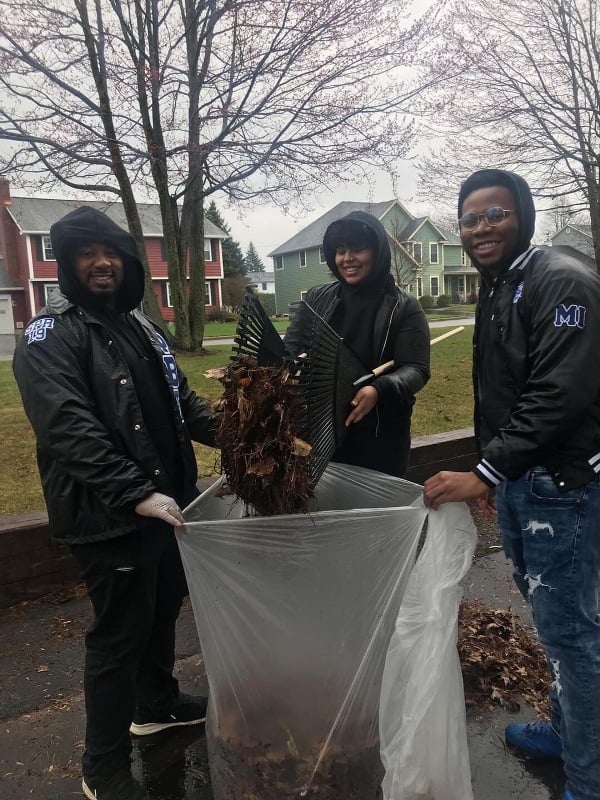 SUNY Plattsburgh's Project HELP, in partnership with United Way of the Adirondacks, returns for A Day of Caring Saturday, April 23 at various sites and neighborhoods in the North Country throughout the day.
Day of Caring brings students and community members together to engage in a day of volunteer activities like food drives, yard clean-up, Adopt-a-Highway pick-up and other projects that help beautify and improve the Earth on a local level.
SUNY Plattsburgh started participating in a clean-up and improvement day on the Saturday closest to Earth Day 10 years ago during what was then called Alumni Day of Service featuring alumni teams helping nonprofits in Plattsburgh, Albany and Washington, D.C., areas. Local Plattsburgh grads joined forces with Project HELP.
The year before, Project HELP began lending a hand to the United Way during its Day of Caring when more than 500 students volunteered at 14 sites throughout the greater Plattsburgh area. The United Way's Day of Caring began nearly 30 years ago as a way to spread the message of neighbors helping neighbors.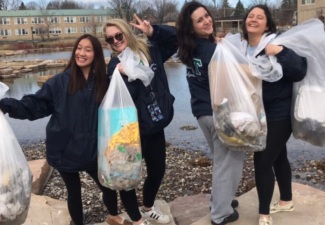 This year brings the tradition back after a nearly three-year pandemic-fueled hiatus. Students will be assigned to such locations and projects as Peter Blumette Park in the West End, Bright Beginnings Child Care Center, downtown Plattsburgh, and private residences for clean-up tasks, Yando's Big M for a food drive, and a West End door-to-door can drive, all at various times during the day.

Lauren VanAmerongen, Project HELP volunteer coordinator, said that students will also be volunteering with the City of Plattsburgh-led GreenUp! Day at various locations beginning at 9 a.m. from City Hall.

For more information or to volunteer for the SUNY Plattsburgh/United Way of the Adirondacks Day of Caring contact VanAmerongen at [email protected]. for information on the City of Plattsburgh's clean-up program, contact Courtney Messenhiemer at [email protected].

Unable to retrieve file contents for https://www.plattsburgh.edu/news/news-list.php
Warning: count(): Parameter must be an array or an object that implements Countable in phar:///var/www/staging/_resources/scripts/brei.feedmanager.ext/Filtering/FilteredObject.php on line 126

Warning: count(): Parameter must be an array or an object that implements Countable in phar:///var/www/staging/_resources/scripts/brei.feedmanager.ext/Filtering/FilteredObject.php on line 243