Jump to Footer
Online Programs Open New Doors on Path to SUNY Plattsburgh Degrees
---
Students looking for the flexibility of an online degree with the support of caring faculty can enroll in SUNY Plattsburgh.
Many programs are online-completion bachelor's programs, perfect for students who may have completed some college but have not yet earned their degree. Other offerings are graduate degrees or certificates.
'Four Core Benefits'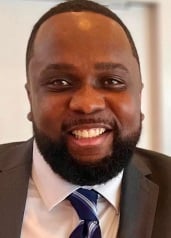 Troy Joseph, director of undergraduate admissions, said the four core benefits of online programs are flexibility, affordability, self-pacing and skill building.
"Online classes let you decide when and where to study," Joseph said. "You can get started as soon as you're ready. There are skills you will build in an online program that are life essentials: time management and self-discipline."
Students will pay thousands of dollars less for their degrees than students who attend in-person classes. The savings are especially dramatic for out-of-state online learners.
Online Format Allows Flexibility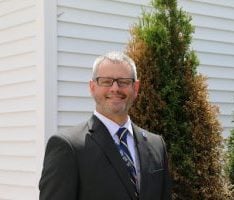 Ben Grieco of Argyle, N.Y., graduated with a school building leader certificate in May 2023. To expand his career opportunities even further, he graduated earlier this month with a school district leader certificate, he said.
"As a husband, father of three young children and a school administrator, my life does not allow for a lot of extra time," said Grieco, who works full time as a director of instructional technology at Queensbury Union Free School District. "This online format allowed me to further my education while maintaining my life's priorities."
Undergraduate, Graduate and Certificate Programs
SUNY Plattsburgh offers online bachelor's completion programs in:
Accounting
Social work
Business administration
Global supply chain management
Online master's degree programs are available in:
Adolescence education grades 7-12
Childhood education grades 1-6
Fitness and wellness leadership
Certificate programs include:
Nursing RN-to-B.S.
Global social action
School building leader
School district leader
Teacher leadership
Special education grades 7-12
'Customize Schedule Around Busy Life'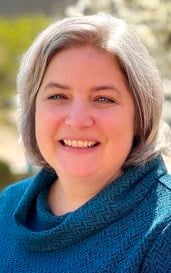 "Many of our graduate students are working adults and/or caregivers," said Carrie Woodward, director of graduate admissions. "Online programs have made it possible for them to continue their education. Our classes are not only delivered online, but also asynchronous, which offers the maximum flexibility for graduate students to customize their school schedules around their busy lives."

Since 2015, SUNY Plattsburgh's graduate enrollments have grown by more than 35 percent, fueled by taking existing degrees offered in-person and making them fully online, Woodward said.

"This has allowed us to reach students all over New York state who otherwise would not have considered SUNY Plattsburgh because of the distance from their home."

New Programs in Development

Momentum is building for new online programs, including an online master's of social work, Woodward said.

"SUNY Plattsburgh has offered a nationally accredited bachelor of social work for many years but never an MSW. The MSW will open up a whole new population of students to SUNY Plattsburgh."

To learn more about online programs, go to https://www.plattsburgh.edu/programs/ or contact admissions at 518-564-2040 or [email protected].

— Story By Assistant Director of Communications Felicia Krieg

Unable to retrieve file contents for https://www.plattsburgh.edu/news/news-list.php
Warning: count(): Parameter must be an array or an object that implements Countable in phar:///var/www/staging/_resources/scripts/brei.feedmanager.ext/Filtering/FilteredObject.php on line 126

Warning: count(): Parameter must be an array or an object that implements Countable in phar:///var/www/staging/_resources/scripts/brei.feedmanager.ext/Filtering/FilteredObject.php on line 243