Jump to Footer
On-Campus, On-Line Events Planned for Prospective SUNY Plattsburgh Students
---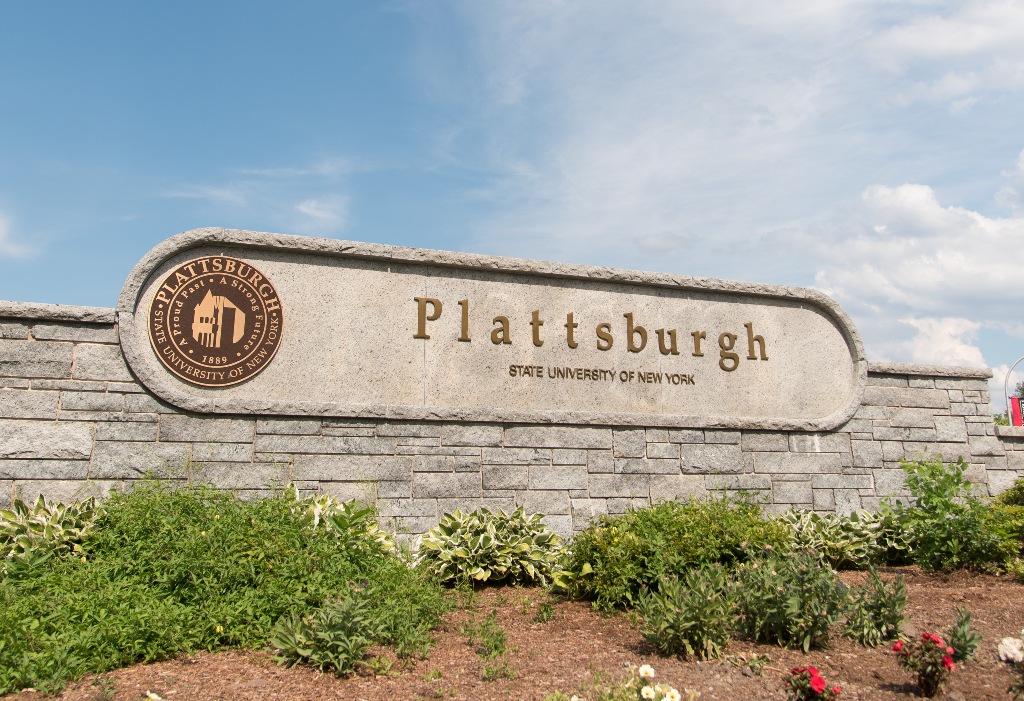 The SUNY Plattsburgh Office of Admissions will hold a variety of opportunities in the coming months for prospective students to visit campus — in person and online — giving them the chance to see all that the college has to offer, from academics to social lives.
Group information sessions are held on Mondays, Fridays, select Saturdays and Monday through Friday during school breaks. They provide an overview of academics and the admissions process and include a student-guided tour of campus.
The regular Monday and Friday sessions begin at 1 p.m. on the top floor of Kehoe, which offers a spectacular view of campus and the Lake Champlain region. Those sessions are held regularly throughout the year.
Saturday sessions, held at 10 a.m. in Krinovitz Recital Hall in Hawkins Hall, offer a similar program and are scheduled for Feb. 15, 29, March 7 and 28. A special Junior Preview Day will be held Saturday, May 9 from 10 a.m. to 1 p.m. in E. Glenn Giltz Auditorium in Hawkins Hall, and will include:
Tips and tricks to navigate the college search process as a high school senior
An admissions presentation that highlights academics, student life and the admissions process
A panel talk with current SUNY Plattsburgh students
Campus tour that takes a look at academic classrooms, residence halls and more
Access to admissions advisers for one-on-one conversations
High school break sessions are held 1 p.m. in Krinovitz Feb. 14-21 and April 10-17 and feature the same tours and information.
Transfer students have unique issues and questions to ask and are given the chance with their own on-campus sessions. Appointments can be made for Jan. 17, 22 and 25, Wednesdays and Fridays in February and March.
Online sessions are held for general and graduate student admissions, transfer students, financial aid information, housing, online accounting and RN-to-BS in nursing students. These sessions allow students and their families to learn more about SUNY Plattsburgh at home and are scheduled as follows:
Housing and community living: 6 p.m. Jan. 21 and Feb. 18
Learn more about the housing application and have the chance to hear directly from housing staff and participate in a life Q&A.
Financial aid: 6 p.m. Jan. 30, Feb. 28, March 26
Students will learn how to apply for federal and state aid through the FAFSA, timelines for submitting financial aid information and receiving financial aid packages, important changes to be aware of in the 2020-2021 year and more.
Transfer admission: 6 p.m. Feb. 7, March 6 and 27
These sessions give transfer students the opportunity to discuss with a transfer adviser how to transfer credit, the admissions process and requirements, their academic program of interest and more.
General admission: 6 p.m. Feb. 12, March 11, April 1
Students will learn more about all SUNY Plattsburgh has to offer from the comfort of their own home. They'll have a chance to participate in a Q&A panel with current students.
Online nursing: 6 p.m. Feb. 25
Potential students will hear about the 100 percent online program and participate in a live Q&A session with faculty.
Online accounting: 6 p.m. Feb. 26.
Students will hear faculty as they discuss their hands-on experiences within the School of Business and Economics' 100 percent online accounting program. They will learn about industry trends, earning potential and future career opportunities. Participants will also have the chance to participate in a live Q&A session.
For more information on visiting SUNY Plattsburgh — in person and online — and for any other admissions questions, call 518-564-2040, email [email protected] or visit https://www.plattsburgh.edu/admissions/visit/index.html.