Jump to Footer
National Student Exchange Gives Students Taste for Study Away Without Traveling Abroad
---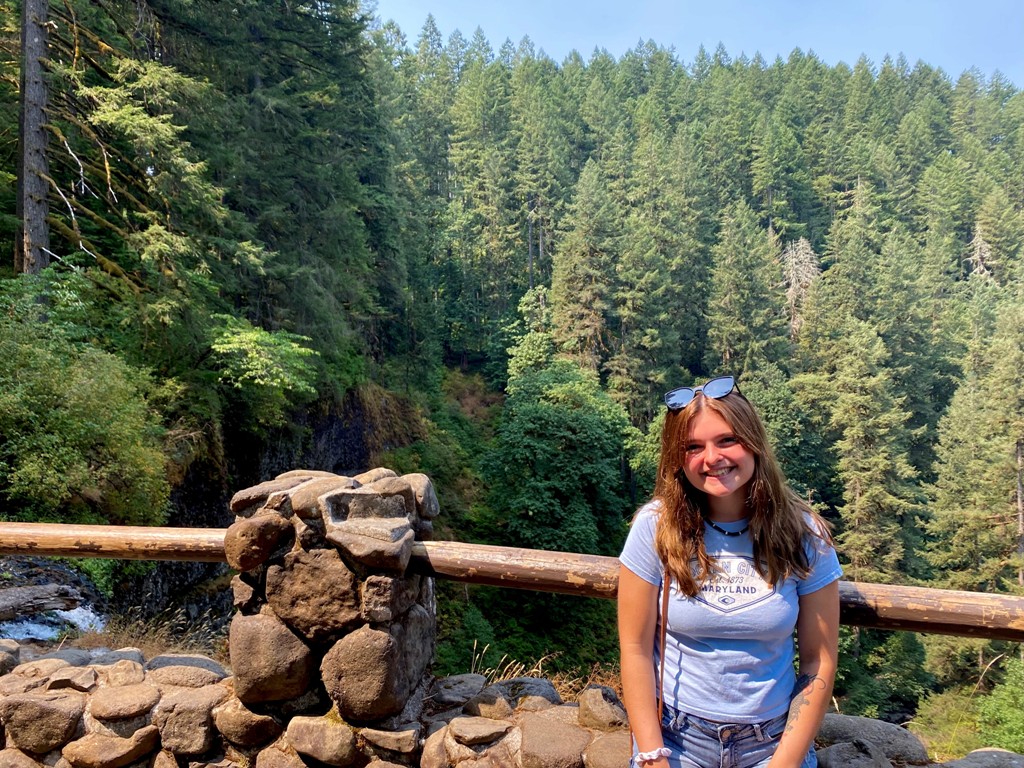 Students who aren't ready to take that leap and study abroad can still get the study-away experience through the National Student Exchange program, overseen locally through SUNY Plattsburgh's Global Education Office.
"National Student Exchange and study abroad are both wonderful opportunities to have experiences outside Plattsburgh, (but) with NSE, there are some reasons students may find this option more appealing than studying abroad," said Brooke Layhee, NSE and study away coordinator."National Student Exchange can be a stepping stone to study abroad. There are students who are not yet ready to travel beyond North America, and this could give them the chance to explore but not too far from home."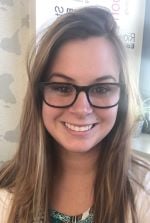 Additionally, students can often find upper-level classes more easily through NSE than study abroad, Layhee said.
"So if a student is in a degree program that is difficult to find equivalencies abroad, they'll likely find courses through NSE since degree programs are similar across North America," she said. "This holds true especially in the sciences with lab-intensive programs.
Established more than 50 years ago, National School Exchange provides students accessible collegiate study away opportunities within a network of nearly 200 colleges and universities throughout the United States, Canada, Puerto Rico, Guam and the U.S. Virgin Islands, including Western Oregon University where junior Nicole "Nickie" Hayes of Poughkeepsie is continuing her studies in fitness and wellness leadership.
"In the beginning of my college career, I really wanted to study abroad, but I realized I was not ready to do that, and I felt studying within the United States was a better option for me," Hayes said. A journalism minor, Hayes said she first heard about NSE when doing a story on it for Cardinal Points.
"I interviewed Brooke Layhee in the fall of 2020. I started to think about NSE as an option for me shortly after," she said. In addition, Hayes said she wasn't comfortable traveling outside the country to study during COVID, so NSE became a way for her to explore another area of the country while continuing her academics.
"NSE was an amazing option," she said. "I am living across the country in a place I have always dreamed of living. I always wanted to try living in the Pacific Northwest; there were a few other schools in Oregon and Washington that I could have chosen from, but the location of Western Oregon University is what drew me to it. It is only an hour away from Portland, an hour away from the coast and an hour away from the mountains with impressive hiking trails."
Perfect Location for Major
The location is also perfect for her major, Hayes said.
"I am able to take many classes to fulfill courses for my major and minor," she said. For instance, she's taking a Kinesiology course this semester that is a direct transfer for a similar class being offered at SUNY Plattsburgh. "It's nice to learn from new professors and hear their views as it is broadening my learning experience."
National Student Exchange member colleges and universities run the gamut of sizes, from a few hundred students more than 30,000 students. Some have specific designations like historically Black, have federal programs like Land Grant and Sea Grant programs, and those that feature an honors program similar to SUNY Plattsburgh's. Others offer an exchange like "Semester in the Parks" program at Southern Utah where students spend time in the National Parks.
SUNY Plattsburgh is one of four SUNY campuses that participates in NSE and is one of six in New York state. While many students attend for a semester, Hayes decided to study away for the entire 2021-2022 academic year, including winter session.
"I honestly felt that one term was not going to be long enough," she said. "Moving across the country was a huge event in my life, and it took me a while to get adjusted to living in a completely new area. Having a whole year gives me more time to explore and really get to know the area."
It also gave her the chance to see parts of the United States she said she's only seen in pictures.
"Overall, it was much easier to live in Oregon for a whole year versus only for one semester."
It helps that she's not doing this on her own. Hayes' boyfriend took the trip out west with her.
Good Plan for Networking
"Having him by myside was extremely helpful and made the process a lot easier," she said. "He decided to move to Oregon with me (since) he also has always wanted to try living in the Pacific Northwest, so it worked out really well."
Layhee said that NSE is also a good plan for students who want to check out graduate schools and network with potential universities that they're interested in. Or, like Hayes, live in an area they've always wanted to visit and may want to live in one day.
It's also open to students who may otherwise not be allowed to travel abroad, students who identify as DACA — Deferred Action for Childhood Arrivals — students, or for international students, she said.
"It's often appealing since they may not want to study abroad again but would like the opportunity to see more of the United States or Canada," Layhee said. "It really is for everyone."
"I don't know if I would have had the chance to live across the country if I did not try while I was still in school," Hayes said. "Partaking of the NSE program has allowed me to learn a lot about myself and really start to figure out who the adult me is. I have taken on a lot of responsibility, but I'm glad I did."
For more information, contact Layhee at 518-564-3287 or email [email protected].