Jump to Footer
Lake Champlain Research Institute Implementing $2 Million in Environmental Grants
---
A new research vessel is among the projects that more than $2 million in grants will fund at the Lake Champlain Research Institute at SUNY Plattsburgh.
The grants are from federal and state agencies, including the National Oceanic and Atmospheric Administration (NOAA), U.S. Environmental Protection Agency, U.S. Fish and Wildlife Service, Great Lakes Fishery Commission and the Lake Champlain Sea Grant of the University of Vermont.
New Water Resources Outreach Specialist
The university's current research vessel is about 30 years old, dating back to the founding of the Research Institute, said Dr. Tim Mihuc, distinguished service professor of environmental science and director of the Lake Champlain Research Institute. Mihuc is also co-director of the Lake Champlain Sea Grant.
Among other costs, the funding pays for graduate and undergraduate research assistants and Lake Champlain extension specialists.
Dr. Aude Lochet started a full-time role in May as an outreach/extension specialist in water resources. Lochet partners with area schools to deliver watershed education programs.
'Incorporate Student in All We Do'
The Research Institute's close relationship with SUNY Plattsburgh allows for students to have access to undergraduate and graduate research opportunities.
"We want to incorporate students in all the work we do. That's a guiding principle of the institute," Mihuc said.
Between seven and 10 students work full time in the institute every summer with some students continuing their work part time during the academic year.
"They get real work experience," Mihuc said.
Collaboration Between Institute and Faculty
Students in majors outside the sciences have worked for the institute including history, education and journalism, Mihuc said.
"We serve the sciences primarily, but we're interested in hiring students from all over campus," he said.
The institute has an affiliate program with SUNY Plattsburgh faculty, and they collaborate on research, Mihuc said.
"We're on the same floor with them (the Center for Earth and Environmental Science)," Mihuc said. "That's on purpose."
The projects the grants support include:
Lake Champlain microplastics research
Stoneflies assessment
Assessment of private roads on aquatic habitats
Examining the role of climate change and storms on the lake temperature and structure of the ecosystem
Long-term monitoring of the lake
Outreach and education of the local community
Part of this year's slate of funding builds on multi-year projects like a data buoy that the institute has used for several years near Valcour Island to monitor how the conditions in Lake Champlain change over time.
Master's Research a Springboard for Doctorate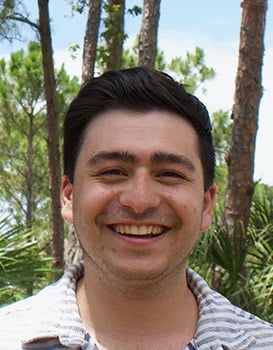 Luke Briccetti from Yorktown, N.Y., graduated this year with his master's degree in natural resources and ecology.
For the past two summers, his primary focus at the institute was to research on the drivers of behavior change for local landowners around issues like water quality, wildlife movement and flood risk.
Briccetti is completing a doctorate program at the University of Vermont, Mihuc said.
'Most Important Part of Graduate Experience'
Marshall Arnwine from Middleburgh, N.Y., started his work as a graduate research assistant in June.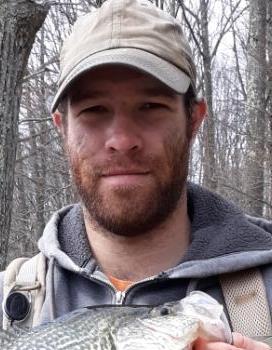 Arnwine is in his first semester as a graduate student in the natural resources and ecology program at SUNY Plattsburgh.
He assists with fieldwork on the institute's research vessels collecting water quality, phytoplankton, shrimp and zooplankton samples for the long-term monitoring project the institute has maintained for much of its existence.
The Research Institute has biologically preserved samples of zooplankton dating back to the 1970s in its catalog, so researchers can clearly track changes over decades, Mihuc said.
Arnwine processes the samples in the lab, which typically includes identifying and quantifying the various species.
"My work as a research assistant is the most important part of my graduate experience," Arnwine said. "Having the ability to identify research questions about Lake Champlain ecology while being provided the resources and guide to investigate them … is much more meaningful to me than any amount of coursework."
— Story and photos by Assistant Director of Communications Felicia Krieg