Jump to Footer
Homecoming 2019 Features New Activities, Old Favorites for Alumni, Friends, and Families
---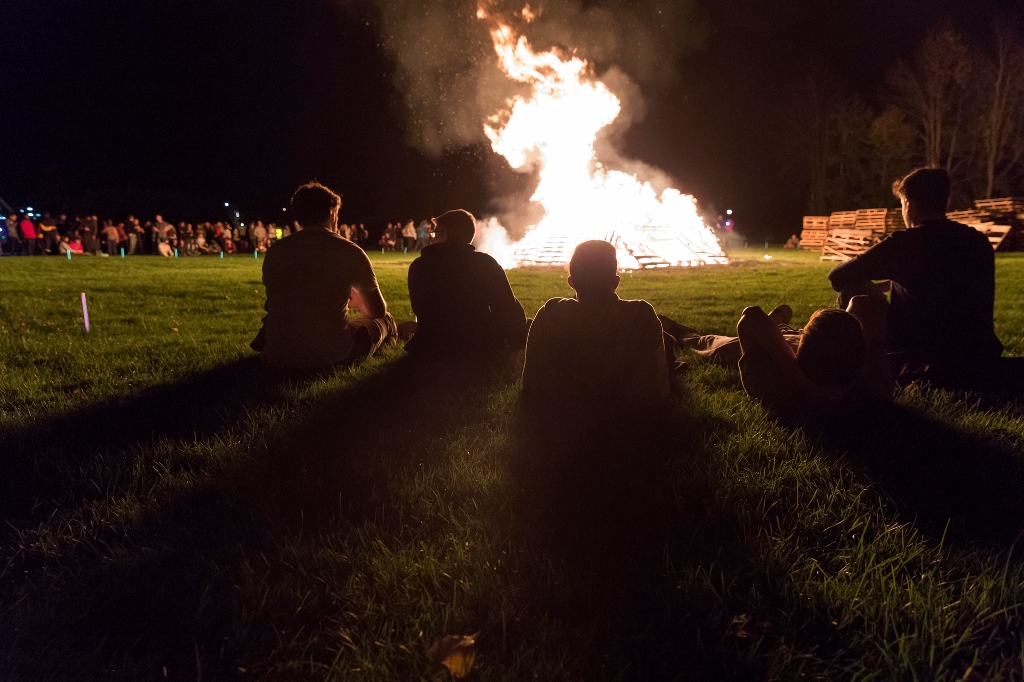 Horse-drawn carriage rides and fall festival, a 5K and kids' fun run along the Saranac River Trail, and a bonfire are among the events — many family-friendly — at this year's SUNY Plattsburgh Homecoming being held Friday and Saturday, Oct. 18 and 19, on campus and other area venues
Open to alumni, family and friends of all classes, Kerry Chapin-Lavigne, director, alumni relations, said her office hopes that the addition of events such as the 5K and fun run for kids, and the Fall Festival on the Pond, as well as returning favorites such as Saturday night's bonfire and Skating with Burghy "will encourage more families to attend."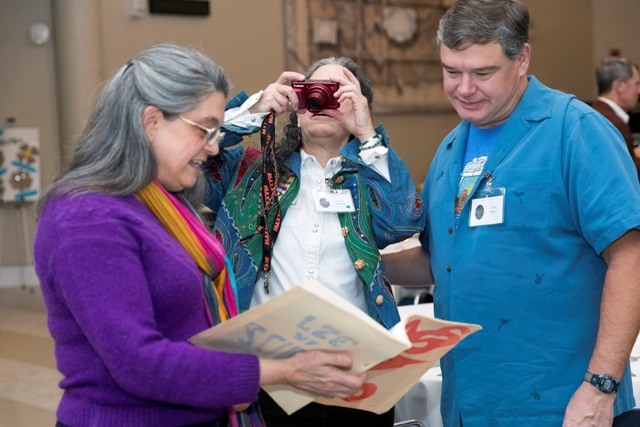 The annual welcome-back-to-campus celebration officially kicks off Oct. 17 with a student-led publication reunion at 5 p.m. in the student editorial offices in Ward Hall. The Department of Journalism and Public Relations is home to the three independent, student-run publications on campus: Cardinal Points, DoNorth magazine and All Points North (APN) online magazine. Department faculty, staff and current students will be on hand to welcome returning publications alumni. Refreshments will be provided.
North Country Cybersecurity Conference
The following day sees the return of the North Country Cybersecurity Conference from 9 a.m. to 5 p.m. Visit http://bit.ly/NoCoCyberSecurity for a full schedule of speakers and venues in Hawkins, Au Sable and Ward halls.
Friday from 6 to 8 p.m., seven Cardinal athletics alumni will be inducted into the Cardinal Athletic Hall of Fame. This year's induction class will be:
Randi Johnson Bennett '03, softball
Danielle Blanchard '09, women's ice hockey
Allison Busby Deshane '08, cross country, track and field
Toni Wiszowaty Lynch '08 G'11, cross country, track and field
John MacMenamin '80, track and field
Jason Sousa '06, men's soccer
Gena Rosenbaum Trombley '06, women's soccer
All alumni are welcome to the induction and dinner with advance registration by Oct. 11 at alumni.plattsburgh.edu/HallofFame. Tickets are $30 for adults and $15 for children 12 and under.
Also returning this year is the popular welcome-back social downtown at the Monopole Friday beginning at 8:30 p.m.
The fun runs take place Saturday beginning a 8:45 a.m. with the kids' run followed by the scenic 5K along the Saranac River Trail and down Rugar Street through the heart of campus. The first 25 to register receive a t-shirt.
Fall Festival
The Fall Festival takes place 2-5 p.m. Saturday at Hawkins Pond with a rain location of Flynt Commons in the Angell College Center. Open to all — alumni, faculty, staff, students, neighbors and families — the festival will feature music, lawn games, pumpkin painting, a photo booth, michigans, hot dogs, cocoa and fried dough and, weather permitting, horse-drawn carriage rides.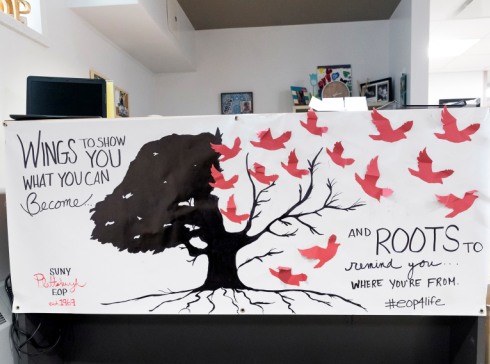 Special events of the weekend include the 50th anniversary celebration of SUNY Plattsburgh's Educational Opportunity Program featuring an opening house in the EOP offices in Macomb Hall and the Kyla J. Relaford '02 G'04 Room, which was dedicated at Homecoming 2018, Saturday from 1 to 2:30 p.m. and a cocktail reception with hors d'oeuvres and cash bar in the Warren Ballrooms, Angell College Center Saturday from 4 to 6 p.m.
Other events on Saturday include a student-guided campus tour, gender and women's studies department brunch, Theta Alpha Lambda alumni tea, the Omicron Delta Kappa breakfast, women's basketball and men's lacrosse, an art reunion brunch celebrating Rick Mikkelson's 50th year as professor of drawing and painting, and a reception with former campus life, dean of students and student affairs offices, friends and colleagues in memory of Cheryl Hogel '68, retired associate dean of students who died earlier this year.
For a full schedule and registration information, click here or call 518-564-2090 or email [email protected].