Jump to Footer
Homecoming 2018 Showcases Sports Excellence in Hall of Fame Induction
---
Six Cardinal athletes and a record-setting coach will be inducted into the Cardinal Athletic Hall of Fame during Homecoming 2018 Friday, Oct. 12.
The annual event in the Warren Ballrooms, Angell College Center, begins at 6 p.m. with the induction of Breanne Doyle '07, women's ice hockey; Kris Gibbs-Smith '06, men's basketball; Susan Hutchins '88 G'92, women's cross country and track and field; Julie Devereux Kimball '08, women's ice hockey; Matthew LoPiccolo '97, men's cross country and track and field; Curtis Smith '06, men's basketball; and Men's Soccer Head Coach Emeritus Chris Waterbury. Dinner precedes the ceremony.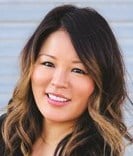 Doyle, an Ogdensburg, N.Y., native, was a two-time First-Team All-American who made a name for herself as one of the top goaltenders in program history. She helped SUNY Plattsburgh win its first NCAA Division III national championship in 2006-2007 and ranks among the program's career leaders in winning percentage, save percentage and goals-against average.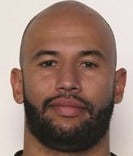 Gibbs-Smith, a Rochester, N.Y., native, helped SUNY Plattsburgh's men's basketball team earn its first SUNYAC championship since the 1970s during his senior year. He earned several titles during his 2005-2006 senior season, including NABC East District All-Region, D3hoops.com All-East Region, All-ECAC and First-Team All-SUNYAC honors, among others. He scored 803 points during his two seasons with the Cardinals.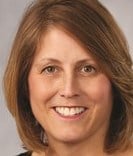 Hutchins was a trailblazer in women's athletics at SUNY Plattsburgh. The Malone, N.Y., native became the college's first-ever female All-American and finished eighth in the 800 meter at the 1988 NCAA Division III Outdoor Track and Field Championships. That earned her All-American recognition. She finished her career as the program record holder in 13 events, six of which came during indoor season. She was named SUNY Plattsburgh Female Athlete of the Year in 1987-1988.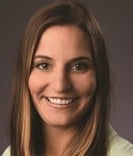 Kimball helped women's hockey achieve national acclaim on the Cardinal's first two NCAA Division III national championship teams in 2006-2007 and 2007-2008. A Lombard, Ill., native, Kimball earned two All-American honors during her career, receiving Second-Team All-American recognition in 2006-2007 before earning a spot on the 2007-2008 All-American First Team. Named to the NCAA All-Tournament Team 2007-2008 and the ECAC West All-Tournament Team in 2005-2006 and 2006-2007, she was a three-time First-Team All-ECAC West selection. Kimball ranks fifth in program history in scoring among defensemen with 77 points.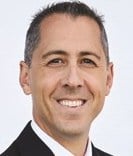 Middle-distance runner LoPiccolo remains the outdoor program record holder in the 800-meter and the indoor program record holder in the 800-meter, 600-meter and the 4x800 relay. The Norwich, N.Y., native earned All-American honors at the 1998 NCAA Division III Indoor Track and Field Championships, finishing fifth in the 800-meter run. During the 1998 outdoor season, his 800-meter time was the fastest performance in Division III that year. In 1998-1999, he earned the SUNY Plattsburgh Male Senior Achievement Award.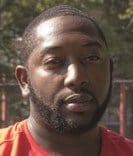 Smith, of Brooklyn, impacted Cardinal men's basketball first as a standout scholar-athlete and later as a supporter of the team after graduation. He ranks sixth in program history in steals and was a D3hoops.com Second-Team All-East Region selection in 2003-2004. Smith earned a pair of Second-Team All-SUNYAC honors in 2003-2004 and 2004-2005, and he was named to the SUNYAC All-Tournament Team in 2003-2004. He netted 800 points during his two years in the Cardinal uniform.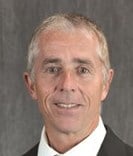 Waterbury amassed a 477-169-65 overall record across 36 years as head coach of men's soccer and a 453-151-62 record over his 33 years at SUNY Plattsburgh. Waterbury led the Cardinals to 26 consecutive winning seasons from 1988 to 2013, the 12th longest streak in Division III men's soccer history. In addition to eight SUNYAC titles and 11 NCAA Division III Tournament appearances, Waterbury finished his career with the 11th-most wins in the history of Division III men's soccer and the most in the history of the SUNYAC.
In addition to the ceremony and dinner, the Department of Intercollegiate Athletics and Recreation will recognize the Hall of Fame Class of 2018 at halftime during the Cardinals' 1 p.m. men's soccer game against SUNY New Paltz Saturday, Oct. 13.
Tickets are still available for the Cardinal Athletic Hall of Fame Induction and Dinner. Reservations, due by Saturday, Oct. 6, can be made at http://alumni.plattsburgh.edu/Homecoming2018. For more information on Homecoming 2018, contact the Office of Alumni Relations at 518-564-2090, 800-964-1989 or email [email protected].