Jump to Footer
Greater Awareness, Emergency Preparedness Goal of Campus Fire Safety Events
---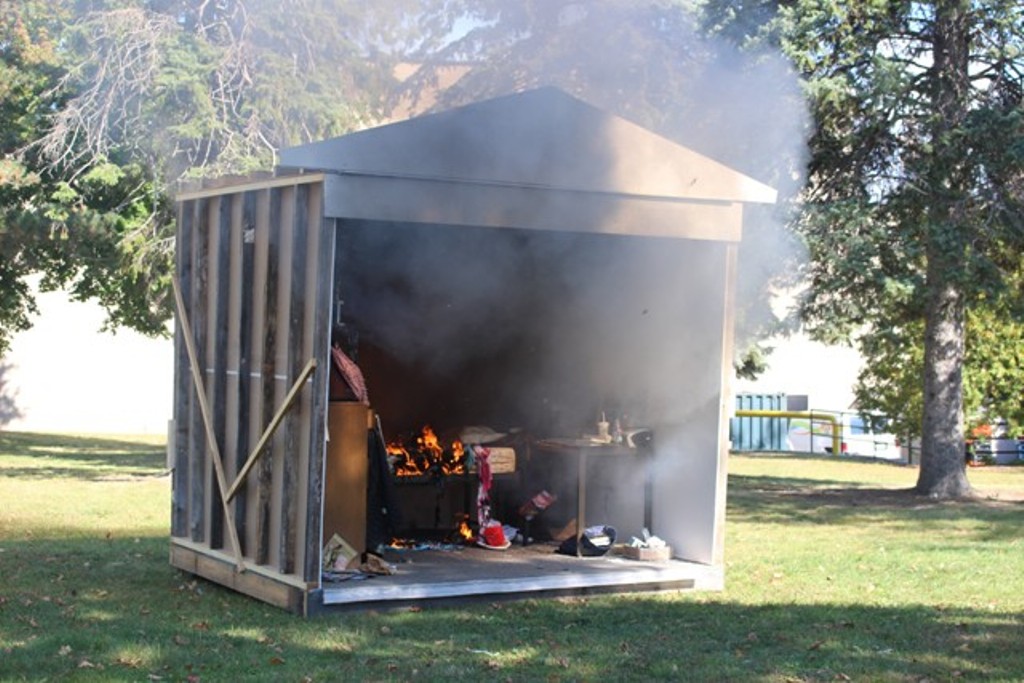 SUNY Plattsburgh's Office of Emergency Management will host its annual National Preparedness and Campus Fire Safety Month events Wednesday, Sept. 25 and Friday, Sept. 27.
According to Michael Caraballo, director of emergency management, each September, "we are encouraged to take simple steps to improve fire safety and to prepare for emergencies in the home, businesses and community."
Throughout the month, Caraballo's office will be providing campus members with tips and information on ways to prepare for emergencies and improve on fire safety.
"We can begin for emergencies by doing three things," he said.
Be informed — know what disasters could affect your area, how to get emergency alerts, and where to go if you and your family need to evacuate
Plan ahead. Make a plan and build an emergency supplies kid
Take action — get involved
"The more you are prepared, the better you can act and minimize panic or confusion when an emergency occurs," he said.
'After the Fire'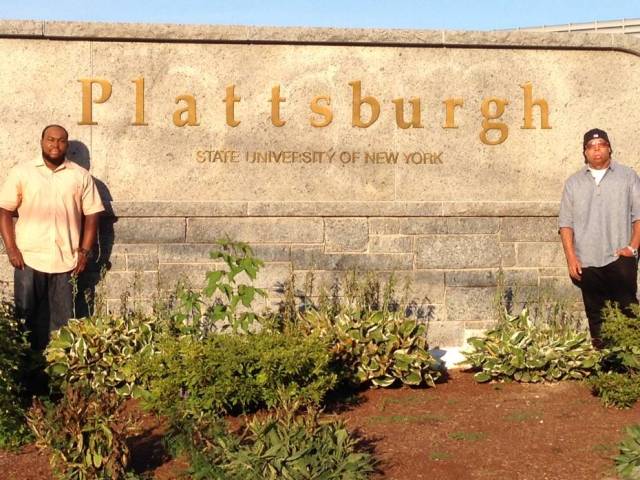 To that end, Sept. 25 sees the return of Alvaro Llanos and Shawn Simons, who were 18-year-old roommates at Seton Hall University in January 2000 when an arson fire was set in their residence hall. The fire injured 58 students and firefighters and killed three students. Llanos suffered burns on more than half of his body, from head to torso; Simons was badly burned on his head, face and hands.
Their story is told in the film, "After the Fire: A True Story of Heroes and Cowards" by Pulitzer Prize-winner Robin Fisher. "After the Fire" will be shown at 7 p.m. in the Cardinal Lounge, Angell College Center, followed by a Q&A with the former roommates, now nearly 40 years old, who have made it their life's passion to speak to groups around the country about fire safety.
"We'll show the video of their story, what they went through and how they came to where they are today," Caraballo said. "And then they'll come out and answer questions. They are always very open, willing to answer any question. They are huge advocates for fire safety and prevention. They're great guys."
Emergency Preparedness Events
On Sept. 27, students will be able to participate in several events held in and around the Angell College Center as part of Campus Emergency Preparedness Day.
"We plan to have members of law enforcement here who will talk about personal safety, forest rangers who will talk about fire safety, personnel from the Clinton County Health Department will talk about staying healthy," Caraballo said. "UFirst Credit Union will talk about creating a plan that includes financial stability so you can have cash on hand in case of an emergency, and people from Clinton County Mental Health will discuss mental health safety."
As in previous years, there will be a demonstration of a smoke-filled corridor to illustrate how chaotic and confusing it can be in that situation, Caraballo said.
"When you find yourself in a smoke-filled room, this helps you understand how important it is to stay calm," he said. "If you don't, you end up panicking and making uninformed decisions."
Residence Hall Room Burn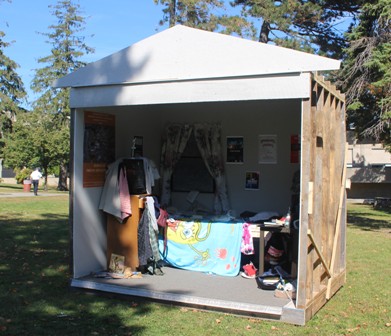 There will be a staged residence hall room fire to show just how quickly a fire can engulf a room. Students will be able to view the room before it is set on fire and fill out a form identifying fire hazards they see. The form can be turned in for a prize drawing later in the day.
Other features include a fire-extinguisher demonstration, K-9 search and rescue dogs, and an obstacle course run by the Clinton County Sheriff's Department. Chartwell's food truck will be on hand for refreshments.
"It's all about awareness and preparedness," Caraballo said. "If we can raise awareness, if an emergency does occur, students may remember what they learned and make good decisions to avoid injury."
For more information, contact Caraballo at 518-564-4950 or email [email protected]. For more information on "After the Fire," visit https://www.alvaroandshawn.com/.