Jump to Footer
Global Education Office Holds International Student Orientation
---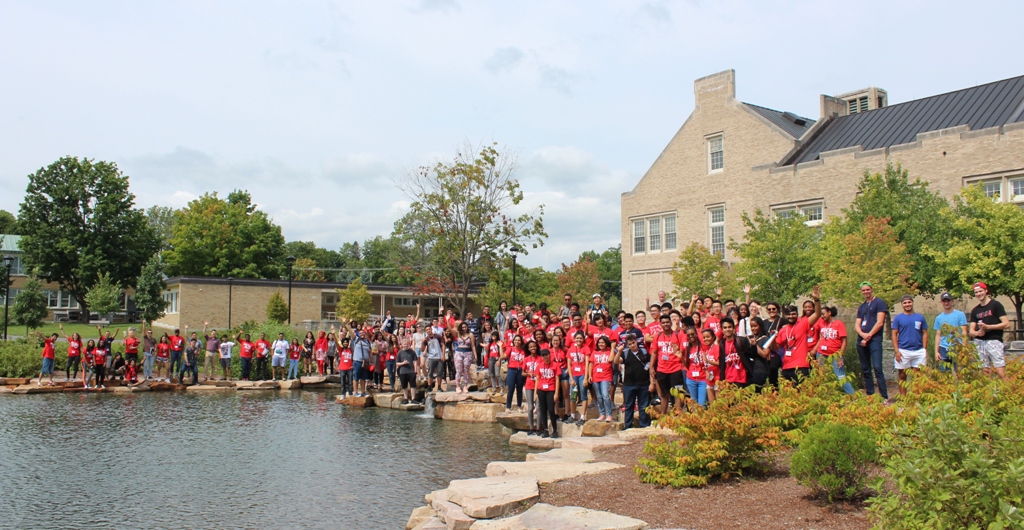 More than 100 international students new to Plattsburgh were welcomed to campus with a week of events, activities, lunch with campus leaders and an opening session with remarks from President John Ettling.
The first-year, transfer, visiting, exchange and graduate students:
Represent 35 different countries
Speak 24 languages different from English as their first language
Represent 32 different majors
Top majors include computer science, business administration, biology and economics.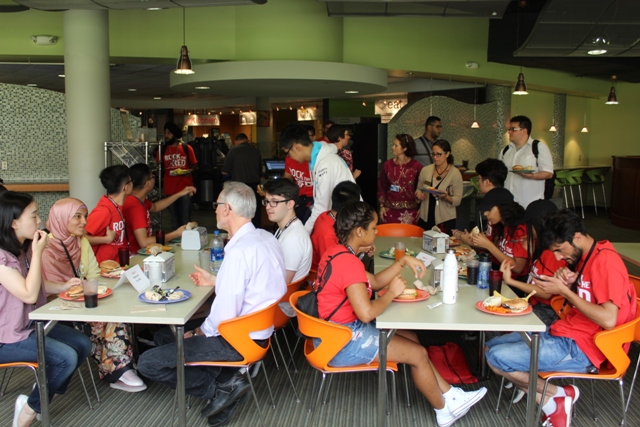 Throughout the week, students will be participating in sessions on academic expectations, will have writing and reading and listing and speaking assessments, and will be able to learn about the Career Development Center, working on campus, getting involved in clubs and organizations, money management, regional travel, study abroad options and will be able to meet with faculty members to discuss advisement and course adjustments, among other activities.
Karin Iwami, 22, arrived to campus Sunday, Aug. 19 from Japan.
"My sponsor encouraged me to attend Plattsburgh because I would be able to meet many students from various backgrounds," the international business majors said. "I've already made friends."
Nicky Nyambar, 23, from Malaysia, said he wanted to come to SUNY Plattsburgh because of the broadcast journalism major.
"I used to be a news anchor at my home college campus," he said. "Anchoring is one of my passions, and I hope to be a news anchor one day."
The Global Education Office staff and volunteers will also keep students busy with social commitments such as an ice cream social, bingo, free time at Memorial Hall, a scavenger hunt, and an open mic and talent show hosted by the Night of Nations crew.
They will join all new SUNY Plattsburgh students at the Aug. 24 matriculation ceremony, which begins at 3 p.m. at the field house.