Jump to Footer
'Game on for Giving' Garners More than $54k for Cardinal Athletics
---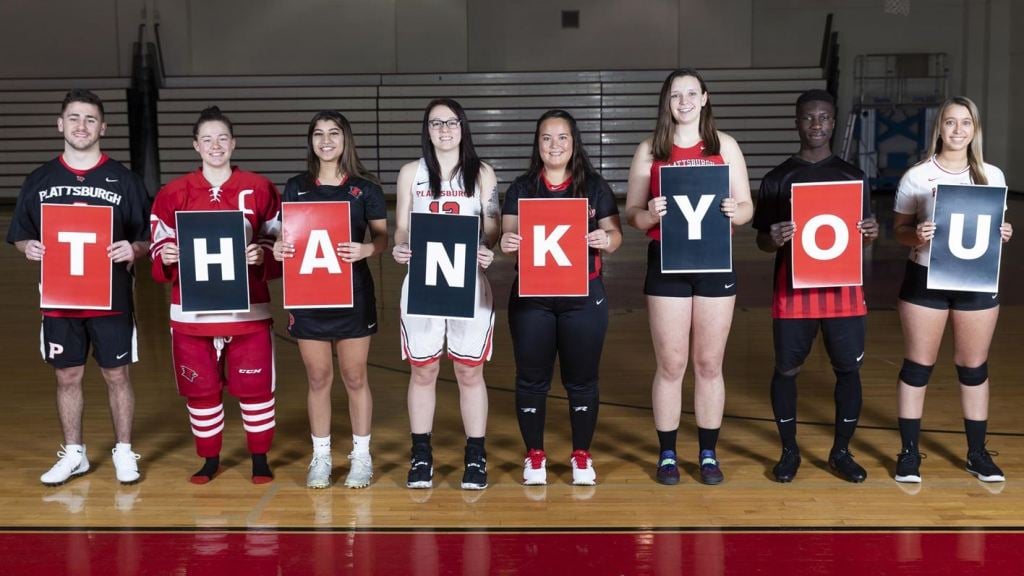 The 2020 Game on for Giving Campaign raised more than $54,560 in support of Cardinal athletics at SUNY Plattsburgh.
According to Paula Bachman, associate director of annual giving with institutional advancement, the event, now in its fourth year, brought in the funds from 1,130 donors in a 24-hour period an Valentine's Day. That's up from 1,040 last year, 631 donors in 2018 and 619 in the first year of the campaign.
During the "Game Day," Cardinal athletic teams compete against each other for donor support. As in previous years, the team with the most overall donors at the end of the day takes possession of the Cardinal Cup trophy.
The Cardinal women's soccer team successfully defended its title, closing the campaign this year with 238 donors. The team also gets $2,500 by winning the alumni donor challenge with 147 alumni donors signing on.
Women's tennis too the other $2,500 by having the highest percentage increase of alumni participation from the 2019 campaign, at 1,150 percent. The tem went from garnering just eight alumni donors last year to 101 this time around.
The $5,000 team prize money was a gift from Cardinal Hall of Famer Richard Semmler '68, long-time supporter of Cardinal athletics.
"I'm proud to be part of Game Day 2020 and support student-athletes at my alma mater," said Semmler, retired math professor at Northern Virginia Community College. My donation, and donations from other folks, will go a long way to help the athletic program."
As a direct result of donor support during last year's competition, student-athletes benefitted from locker room improvements, new team equipment for strength and conditioning and team travel for growth and development opportunities.
There's still time to get your Game On for Giving. Visit www.plattsburgh.edu/gameon to make a gift to your favorite Cardinal athletic team.