Jump to Footer
Four Honored for Academic Success with 2020 Chancellor's Award for Student Excellence
---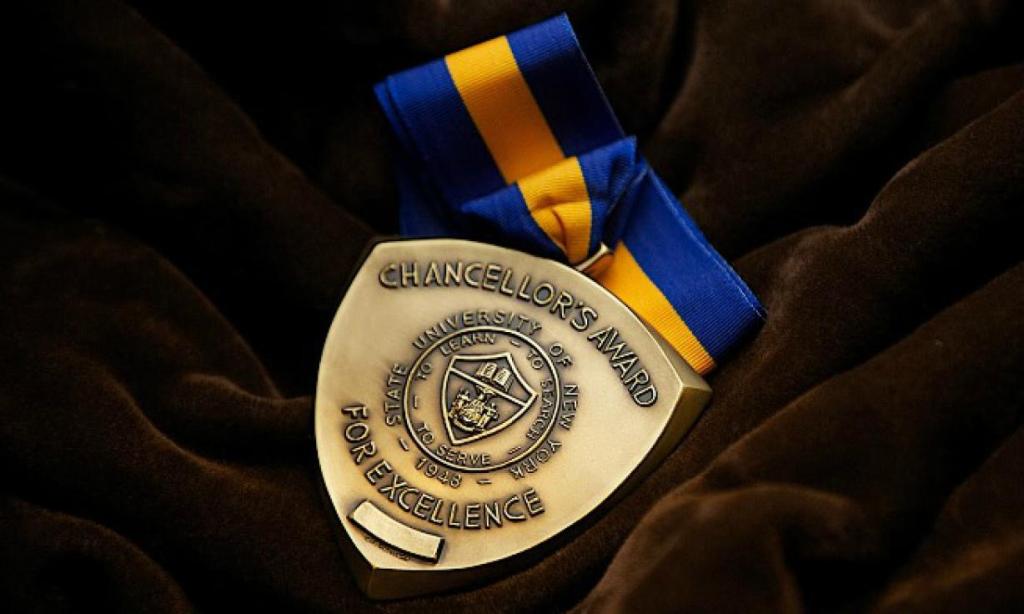 Two SUNY Plattsburgh biochemistry majors and two students in the School of Business and Economics are among the 214 recipients of the SUNY Chancellor's Award for Student Excellence for 2020.
The award honors students from SUNY campuses across the state who have demonstrated integration of academic excellence with other aspects of their lies, including leadership, campus involvement, athletics, career achievement, community service, creative and performing arts.
"We're very proud of these four talented students," said President Alexander Enyedi. "This is the Plattsburgh Experience. A world-class education.
"I want to acknowledge as well the important contributions faculty and staff made to the success of these students, and to all of our Cardinal students," he said.
This year's recipients from SUNY Plattsburgh are:
Kerri Corcoran, biochemistry major from Rockville, Md.
Lam Dinh, management information systems and marketing and business administration major from Bien Hoa City, Vietnam
Yusha Imtiaz, biochemistry major from Chittagong, Bangladesh
Danish Rai, accounting and business administration major from Naukot, Pakistan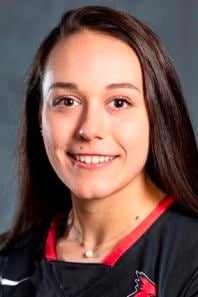 Kerri Corcoran
"My first reaction was disbelief," said Corcoran. "I was honored to be nominated for this award. When I was notified that I had received this award I was speechless."
A junior who is set to graduate this spring, Corcoran is a multi-sport varsity athlete, playing on the women's lacrosse team and women's ice hockey team. She helped the women's ice hockey team become D3 national champions in 2019. This season, she was nominated captain of the lacrosse team. She is involved in undergraduate research under the supervision of mentor Dr. Megan Valentine, lecturer in biology. A member of Sigma Xi Scientific Research Honors Society, she has researched the sub-lethal proteomic effects of RoundUp on Daphnia pulex and has presented her research at local, regional and national conferences. In addition, she has served as a teaching assistant for several biology courses, including introduction to biology lab and general genetics lab. She has served as an analytical intern at several firms including AstraZeneca Global Technical Operation. Corcoran has been on dean's list every semester.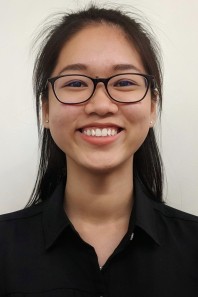 Lam Dinh
"I am pleased, honored and humbled to be named a recipient," Dinh said. "I feel thankful for those who have always supported me on my journeys for four years of college. When I first came here in my freshman year as an international student, I was nervous if I could make the best out of college. Some of my friends told me that I was too shy to be involved and that I would never be a leader. I was upset, but deep inside my heart, I knew I can do it to make my college experience remarkable and impactful. I did it. I told myself, 'Lam, as long as you have faith in yourself, you can do it.'"
At SUNY Plattsburgh, Dinh is a master certified tutor, Level III, in the Learning Center and has worked there since her second semester. She serves as a resident assistant and orientation leader. She has served as president of the American Marketing Association on campus, and a peer career assistant in the Career Development Center.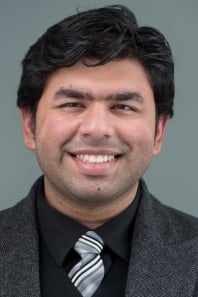 Yusha Imtiaz
Imtiaz was at a grad school recruitment weekend event when he received a call from the President's Office notifying him of the Chancellor's Award.
"I had to call them back just to reassure myself that I heard the news correctly," Imtiaz said. "I am incredibly humbled to be receiving this award and am incredibly thankful to both the Redcay Honors Program and the chemistry department for always going out o their way to support me.
"With all of the selfless sacrifices my mother and her side of the family have made to put me through college as a Bengali international student, I am happy to say that I am finally moving forward in my life to the day when I can give them all the happiness and comfort they truly deserve," Imtiaz said.
At SUNY Plattsburgh, Imtiaz has presented his research as several local, regional and national conferences including at the 102nd Canadian National Chemistry Conference in Quebec City. He serves as an officer of several student organizations including being president of the American Chemical Society and vice president of the Plattsburgh eSports Club. Imtiaz has received numerous merit based scholarships and grants and is a research assistant in the chemistry department.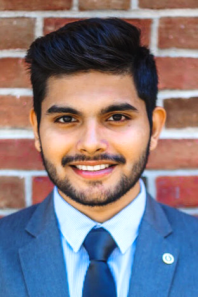 Danish Rai
Rai, a grad student in the new data analytics program and community director at Moffitt Hall, said "I felt honored and happy to have received the award. I got the call right before my exam, and I was jumping out of excitement. I believe this is a testament to the fact that if you work hard enough, nothing is impossible to achieve. My parents, friends and mentors, especially Dr. Mohamed Gaber, have played a huge role in that, and I am very grateful."
Rai serves in many leadership positions on campus including being a resident assistant, president of the Accounting and Finance Association, an elected senator of the Student Association, and vice president for the South Asian Student Association. He has participated in five internships during his academic career including with Deloitte accounting firm. Rai served as a representative for the accounting major for a student advisory group in the School of Business and Economics.