Jump to Footer
Faculty Advisers Guide Students on Road to Study-Abroad Experiences
---
SUNY Plattsburgh faculty have helped hundreds of their students and advisees explore the study abroad options available to them, and three have been honored as top advisers for 2018-2019 by the Global Education Office.
Gerald Isaak, associate professor and chair of expeditionary studies, Cassie Joseph, assistant director, Educational Opportunity Program, and Kevin O'Neill, assistant professor in business and supply-chain management, were chosen for not only assisting students in their study abroad endeavors but in some cases, participating in faculty-led experiences.
Together, the advisers helped 20 students experience life abroad during the 2018-2019 academic year.
Isaak has led students like Timothy Rickert on EXP excursions abroad — most recently to Kyrgyzstan in during the Winter 2019 session.
"Assisting students toward global experiences and multicultural learning is one of the best parts of my job," Isaak said. "It is a delight to engage students in these experiences, particularly our students who have relatively little, or in some cases no, experience of traveling out of the country. I also really enjoy working with the staff and student-workers in GEO. The international perspectives in that office help to make our campus and community a bigger, more generous place.
Time Abroad 'Quite Incredible'
"My time in Kyrgyzstan was quite incredible," said Rickert, a junior expeditionary studies major from Bethlehem, N.Y., who is also one of Isaak's advisees. "Jerry has been there before and was re-running a trip to ski in the village of Arslanbob. We had a small itinerary for when we were there — it was highly variable whether we could ski certain mountain areas."
Rickert took the trip because it fits in well with his plan to become an avalanche forecaster/ski guide.
"A trip like this one got me to a different part of the world to do what I love," he said. "Leading up to the trip, Jerry would help me by giving me recommendations on what to do and what trips to go on to better prepare myself for my intended career path."
Through his work with Isaak, Rickert will be participating in the National Student Exchange Program, studying next semester at Montana State University in Bozeman, Mont.
"Bozeman, Mont., is situated in the heart of the mountains," Rickert said. "As for ease of access, it doesn't get much better. I'll be able to work on my mountain travel skills as well as get connected with the climbing and guiding community."
Experiences Crucial for Students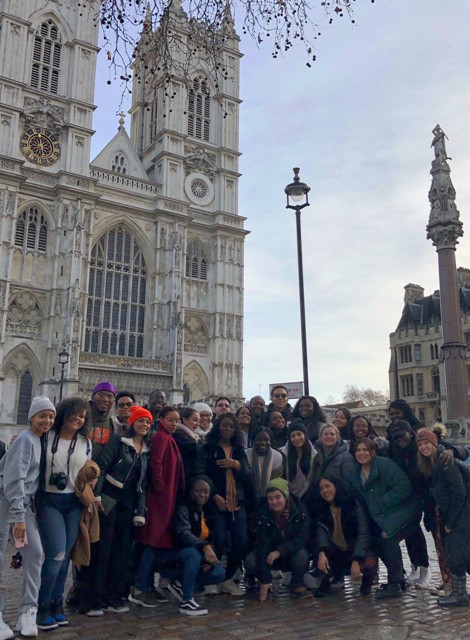 "National Student Exchange and long- or short-term study-abroad options are critical for students, and I feel that it is my role as an adviser to encourage students to participate in these experiences to help them shape a greater understanding of the world they live and will soon work in," Joseph said. "Students also have a better self-awareness after they have returned from such programs.
"And many times we see that students, after initially traveling, will end up traveling again," she said. "Students who travel outside of their native state or land are not only more aware but better prepared to manage and understand conflict."
"Faculty-led, short-term study abroad opportunities are the fastest growing component in international education," said Jackie Vogl, associate vice president for global education and director of the Global Education Office. "They're easier to fit into the curricula, they're less expensive, and for students who have other commitments, it's a great way to have a study abroad experience."
Vogl and Ingrid Almaguer, coordinator, study abroad and exchanges, the three faculty and staff recognized by their office "were excited to be recognized."
"We have a lot of allies on campus for study abroad, and it's time they were recognized," Almaguer said.
GEO Encourages Faculty to Lead Experiences
"We hope to inspire them to be a resource for others, colleague to colleague," Vogl said. "I encourage the faculty to reach out to us if they have proposal ideas for study-abroad experiences."
Students and faculty alike can find more information on study-abroad opportunities at https://www.plattsburgh.edu/academics/study-abroad-exchanges/index.html.
Joseph said she and the Kyla Relaford, the late EOP director, had discussed study abroad for their students. Very few had ever studied abroad; cost can be a hindrance.
"We felt that it was our responsibility to bridge the gap for students who might not have otherwise had an opportunity," she said. A submission to the SUNY Impact Foundation helped EOP secure a nearly $70,000 grant to help offset the cost for 24 students to travel on a faculty-led trip to London.
"This was truly a once-in-a-lifetime opportunity, and it is an experience that they've said they'll never forget," Joseph said.
'Learned So Much About Ourselves'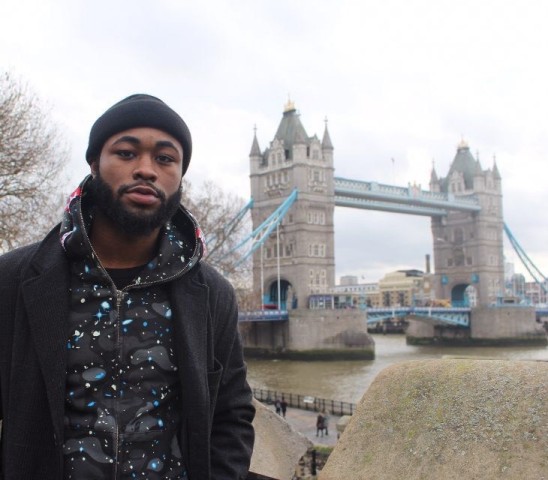 "I had a blast, and I never thought I would be in London," said senior business administration major Jacob Garcia of New York City. "We learned so much about London but also about ourselves and adapting to another country. We came across beautiful landscapes, historical monuments. We even saw a play. It showed me there's more to life than just New York and Plattsburgh."
The EOP students were able to go, in part, because of Joseph's work as an adviser as well, something she's done for the last five years.
"In those five years, I have been assigned to nearly 300 students," she said. She said at least a quarter of those students have participated in a National Student Exchange or study abroad experience."
"Cassie is the best," Garcia said. "EOP is the best thing that has happened to me since (being accepted into) college. Without Cassie and the team, I wouldn't have been granted the opportunity. I miss Kyla and all she did; knowing how close she and Cassie were, I know Kyla is very proud."
"EOP makes this a priority for our students," she said. "All our counselors — Amy Daniels, Levi Martinez and Jessica Santos — all work hard to encourage our students to take advantage of high-impact programs such as internships, study abroad and National Student Exchange programs. No student should graduate without having one of these experiences."
'Just One of a Team'
O'Neill aggress.
"I see advising as presenting advisees with opportunities for personal and professional growth, whether through study abroad, NSE, internships, co-ops or job-shadowing. All of these experiences help contextualize the foundational scaffolding of our general education experience in concert with discipline-specific bodies of knowledge. As such, I am just one of an expansive team helping students live their personal and professional stories," O'Neill said. "Recognition should be given to the outreach efforts of the GEO staff and word-of-mouth from returned study abroad student ambassadors in kindling student interest in study-abroad experiences."
It's not too late for students to register for spring 2020. They and their advisers can contact the Global Education Office at 518-564-3287 or email [email protected].