Jump to Footer
Ethics Institute Brings Two New Fellows Aboard for Fall Semester
---
Two new faculty members will join the ranks of fellows in the Institute for Ethics in Public Life this semester.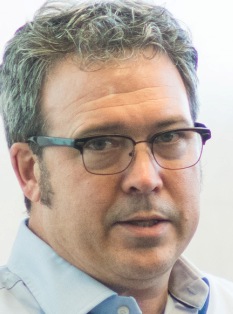 Dr. Richard Gottschall, assistant professor, marketing and entrepreneurship, and Michelle Ouellette, assistant professor, public relations, will take up residence in the institute while they work on projects that will explore the role of ethics in their areas of scholarship.
Gottschall will examine the teaching and role of entrepreneurship in higher education.
"I would like to learn more about entrepreneurial activity in the context of important social issues such as the U.S. healthcare system and automation of the workforce," Gottschall said. "By thinking about entrepreneur and important social issues, I hope to gain insights into what entrepreneurship might look like in the not-too-distant future."
The issue above relates directly to preparing entrepreneurship and business students for the important issues that they will face when they graduate, Gottschall said.
"There are ethical dimensions to entrepreneurship that impact the individual and society," he said.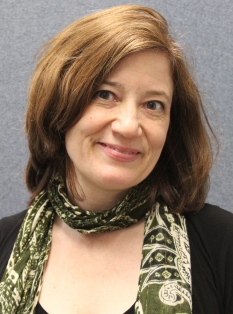 Ouellette will look at the ethics of emotional appeals used in various forms of public communication. In public relations, for instance, there is a notion that communication needs to benefit both the organization releasing the information and the consumer.
"However, the need of organizations to shape public opinion and behavior creates an ethical tension," she said. "For example, fashion advertising may promote unhealthy body images among some women. Anti-terrorist rhetoric may create unnecessary anxiety and fear among the population and even provoke racial violence."
Ouellette will look at whether communication practitioners have a moral obligation to consider the potential emotional effects of their work.
According to Dr. Jonathan Slater, institute director, the semester-long ethics fellowship program is at the heart of the institute's mission. Established in 1999, the institute has provided fellowship experiences to nearly 90 members of the campus from 30 departments. In addition, the institute's roster includes four senior scholars — climate scientist Dr. Raymond Johnson, noted author Dr. Jan Maher, attorney Stuart Brody, and Dr. James Liszka, former provost and vice president for academic affairs, professor of philosophy and director, interdisciplinary and area studies.
In addition to their projects, fellows participate in guided-inquiry seminars that Slater leads each week, and the institute holds regular ethics colloquies throughout the academic year that are open to the public.
For more information on the Institute for Ethics in Public Life, contact Slater at 518-564-2284 or email [email protected].