Jump to Footer
Dr. Robert Golden, Provost and VP for Academics Emeritus, Dies at 73
---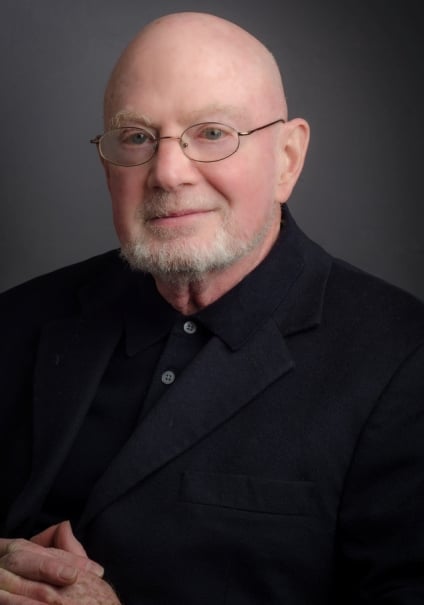 Dr. Robert E. Golden, 73, of New Bern, N.C., provost and vice president for academic affairs emeritus at SUNY Plattsburgh, died Thursday, Nov. 29, 2018.
Dr. Golden was named to his administrative post at SUNY Plattsburgh in January 2002, arriving on campus in July of that year. He had previously been the vice president for academic affairs at Keene State College.
'Experienced, Effective Administrator'
At the time of his appointment, former President Horace Judson said, "Dr. Golden is very experienced in the academic affairs arena and broadly knowledgeable in other areas as well. Dr. Golden is a very experienced, effective and articulate administrator who listens to all constituents before coming to an informed decision. His professional training, past administrative experience and accomplishments have positioned him for this important role at SUNY Plattsburgh."
Upon his hiring, Dr. Golden said he was "struck by the deep sense of commitment to the future welfare of the institution. The university has an attractive location, a strong and dedicated faculty and staff, and high quality academic programs. I look forward to playing an important part in the university's growth to become an even stronger institution in the future."
He received his bachelor of arts degree in history from the University of Michigan and his master's and doctoral degrees in English and American literature from the University of Rochester.
Distinguished Service Award
Dr. Golden served as vice president of academic affairs at Keene from 1995 until his tenure began at SUNY Plattsburgh seven years later. Before that, he served as dean of the College of Arts and Sciences at Shippensburg University in Pennsylvania from 1989 to 1995 and held several positions at Rochester Institute of Technology from 1971 to 1989, including professor and chair of the Language, Literature and Communication Division; project director, Personal Computer Task Force; and associate dean of the College of Liberal Arts, among others.
Named Dean at Queensbury
In 2008, Dr. Golden retired as provost and vice president for academic affairs and received the College Council's Distinguished Service Award. He then moved to the branch campus at Queensbury where he taught English. In August 2009, Dr. Golden was named its dean and assistant to the president for the branch campus.
At the time, Dr. Golden had proposed the transformation of the site to a full-fledged branch because he saw that SUNY Plattsburgh could play a more significant role in the entire northeastern region of New York, stretching from Saratoga northward. He also saw a population that needed greater access to higher education.
"I believed SUNY Plattsburgh could fill the gap," he said at the time.
In 2011, Dr. Golden retired as dean of the branch campus but continued to teach English part-time at Queensbury. Dr. David Hill, who worked with Dr. Golden at Keene State and whom Dr. Golden hired as dean of the School of Education, Health and Human Services in 2004, succeeded him as dean in Queensbury. Hill returned to SUNY Plattsburgh earlier this year to serve as interim provost and vice president for academic affairs.
"Of all the things he taught me, and there are many, the one I am most reminded of is, 'The dean's job is to interpret the regulations, not just enforce them,'" said Dr. Hill. "It was typical of Bob to know the regs and to consider them in decision-making along with common sense and concern for the people involved. I think of him each day I come to this office where he sat and positively influenced so many lives on campus."
'As Good as They Get'
President John Ettling noted Dr. Golden's influence on his own tenure.
"Bob Golden was as good as they get; he was smart, talented, eloquent and funny — an Irish poet with a decided flair for administration," President Ettling said. "He embodied and celebrated the nobility of the faculty calling, but lightly, without pomposity or self-importance. He helped to shepherd the college through a couple of difficult years during his early days as provost. And he was unerring in his advice and support during my first four or five years here."