Jump to Footer
Dr. Anne Herzog Named Provost and Vice President for Academic Affairs
---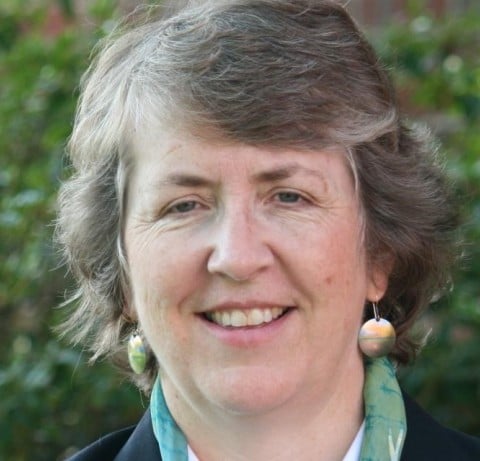 Dr. Anne F. Herzog, a respected collegiate leader, scholar, and educator, has been named provost and vice president for academic affairs at SUNY Plattsburgh.
Her appointment is effective July 13. She succeeds Dr. David Hill, who has served as interim provost and vice president for academic affairs at the college since 2018.
"Dr. Herzog has demonstrated herself to be a dynamic leader in her current role, and we look forward to her joining the SUNY Plattsburgh community," said SUNY Plattsburgh President Alexander Enyedi. "Dr. Herzog is a champion of student success, and she will play a pivotal role as we strengthen our commitment to be a student-centered institution. Given Dr. Herzog's deep understanding of the value of a liberal arts education, Anne will be a wonderful fit for our college."
Herzog is currently dean and professor of English for the School of Arts and Sciences at Springfield College in Massachusetts. The liberal arts school features eight academic departments and several master's level programs. She currently provides leadership and support for 75 full-time faculty members and about 200 adjunct faculty.
"I am very excited to join the leadership team at SUNY Plattsburgh as well as meeting and getting to know the campus community in person," Herzog said. "During this period of social distancing, I have been learning more about Cardinal Strong by way of social media and look forward to the day when I will be a contributor to this Plattsburgh commitment."
As dean, she has overseen undergraduate, master's, and doctoral programs and has had a strong personal and professional commitment to diversity and inclusion efforts on campus.
Before beginning at Springfield College in 2011, Herzog was a professor of English, with scholarly interests in 20th century American poetry, gender studies, and writing pedagogy at West Chester University, a regional public university in southeastern Pennsylvania.
At West Chester, she chaired the English department for five years and was also elected chair of the university's Council of Chairs, serving as liaison between the academic departments and the provost. Additionally, Herzog brings experience as former director of the Writing Center and assistant director of the university's Office of Services for Students with Disabilities.
Herzog earned a Ph.D. in English from Rutgers University, a master's degree in English with a concentration in writing pedagogy from Georgetown University, and a bachelor's degree in psychology from the College of the Holy Cross.
In her academic leadership, she has collaborated with Institutional Advancement to establish an endowed speaker series, with working groups to create new core curriculum, and co-chaired a Middle States Commission on Higher Education accreditation self-study process. She has also published two books and numerous articles and reviews.
Academic Affairs is SUNY Plattsburgh's administrative division that builds the college's commitment to student success through the curriculum and the classroom, through excellent teaching, and through scholarly research on the main campus and the college's branch campus in Queensbury.
It includes the Schools of Arts and Sciences, Business and Economics, and Education, Health and Human Services. Other units within the division include Academic Advising, the Learning Center, Library and Information Technology Services, the Institute for Ethics in Public Life, Institutional Effectiveness, the Registrar's Office, Redcay Honors Center, and Technology Services.