Jump to Footer
Documentary on Holocaust Survivor, Professor Emeritus' Return to Auschwitz Premiers at Strand
---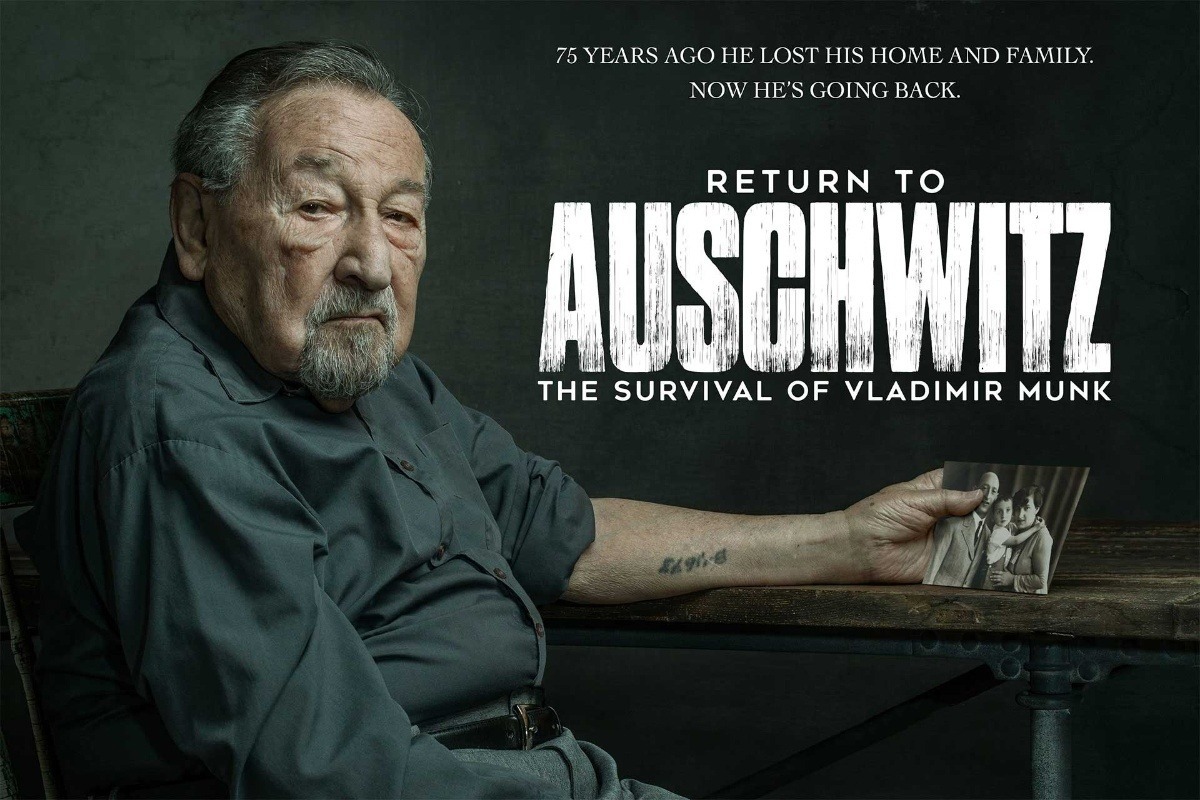 A film about Holocaust survivor and SUNY Plattsburgh professor emeritus, Dr. Vladimir Munk, who returned to Auschwitz 75 years after its liberation, will premier at the Strand Center Saturday, Sept. 18 and Friday, Sept. 24.
A documentary team accompanied Munk to Poland Jan. 27, 2020 to commemorate the 75th anniversary of the Soviet Army's liberation of Auschwitz-Birkenau, the notorious concentration and extermination camp used by the Nazis to murder more than 1 million people during World War II.
The retired professor of biochemistry was invited to take a visiting professorship at SUNY Plattsburgh in 1968 when, in an ironic twist of history, the Soviet Union invaded Czechoslovakia. That led to a tenured position here; he retired in 1990.
Munk, who was born in 1925 in Pardubice, Czech Republic, was sent to Auschwitz with his father in Oct. 1, 1944; his mother followed 11 days later. Separated soon after arrival, he never saw them again. When he asked a fellow Auschwitz prisoner if he had seen his father, Munk said the prisoner pointed to the smoke coming out of one of the chimneys.
His return to the place where he lost most of his family was, to Munk, like visiting the family cemetery. The resulting documentary, "Return to Auschwitz: The Survival of Vladimir Munk," tells the story that he didn't want to define him as he left the gates of Blechhammer, the Auschwitz sub-camp he had be relocated to following a three-day death march. He and some remaining prisoners escaped another death march with the arrival of the Soviet soldiers.
Thirty years later, Munk returned to Poland as part of a 110-member survivors' delegation of the Auschwitz-Birkenau Memorial Foundation, chosen at 95 years old to make the journey back to the site atrocities not just to honor his loved ones — including his parents — who died in the gas chambers, but to also ensure that it never be forgotten.
The film, produced in part by Mountain Lake PBS, was directed by Paul Frederick, a SUNY Plattsburgh 1990 mass communications graduate. Fellow producers Julie Canepa and 1981 mass comm grad Bruce Carlin share writing credits.
Each screening, which begin at 7 p.m., will be followed by a Q & A with Munk, Frederick, Canepa and Carlin. For ticket information, including a discount for SUNY Plattsburgh students, and to view the film trailer, visit https://www.returntoauschwitz.com/.