Jump to Footer
Dean Ortiz-Walters to Lead St. Mary's University Business School
---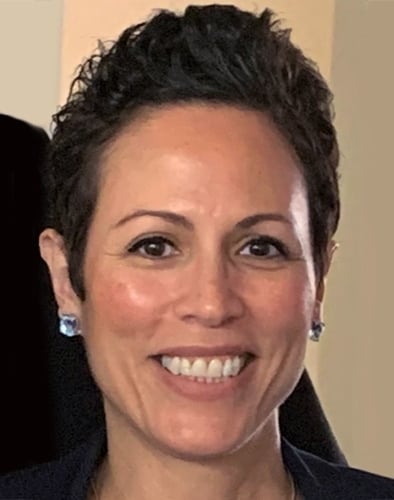 PLATTSBURGH, N.Y. (Dec. 15, 2020) — Dr. Rowena Ortiz-Walters, dean of the SUNY Plattsburgh School of Business and Economics since 2015, has been named dean of the Greehey School of Business at St. Mary's University in San Antonio, Texas effective June 2021.
An interim dean will be appointed at a later date.
Under her leadership, the school successfully reaffirmed its AACSB International accreditation and significantly expanded its academic portfolio. The school now offers its first graduate degree, an M.S. in Data Analytics; first online program, a completion degree in accounting; a 4+1 Accounting and Data Analytics combined bachelor's and master's degree; and a certificate in Human Resource Management.
"I am so grateful for the opportunity to serve as their dean for the last five-and-a-half years," Dr. Ortiz-Walters said. "I will miss the SBE family tremendously, but SUNY Plattsburgh will always hold a very special place in my heart. The SBE family knows how important my faith is to me. Joining St. Mary's University will allow for alignment of my spiritual beliefs with my professional goals."
At SUNY Plattsburgh, Dr. Ortiz-Walters said she is most proud of "always keeping the focus on our students; enhancing collaboration between the SBE and other parts of the college; encouraging academic innovation; making diversity, equity and inclusion a top priority among all stakeholders of the SBE; and my strong advocacy of the SBE faculty's many accomplishments."
The Center for Cybersecurity and Technology was founded during her tenure, along with the opening of the Connor's Financial Trading Lab with Bloomberg Terminals, which earned Bloomberg Experiential Learning Program partner status. A dedicated student success space was created, and the SBE Leadership Summit was launched with the aim of developing students' professional skills.
She also established the Tara M. Studley Memorial Endowment in remembrance of the former assistant dean, and the SBE Innovation Fund with the goal of positioning the school at the intersection of best practices in both business and technology, consistent with market trends.
"It has been my complete pleasure to get to know Dr. Ortiz-Walters as a key member of my team since I joined the college in July 2020," said Dr. Anne Herzog, provost and vice president of Academic Affairs. "I quickly observed and came to highly value her strong and varied array of leadership skills: her intelligence, high level of professionalism, and constant commitment to the School of Business and Economics and Academic Affairs, more broadly.
"Dr. Ortiz-Walters has always worked for the larger good of SUNY Plattsburgh and our students. This institution is very fortunate to have benefited from her many contributions over the past five-plus years. We will all miss her, but wish her the very best at St. Mary's University."
Prior to her appointment at SUNY Plattsburgh, Dr. Ortiz-Walters served as chair of the management department and co-founder/co-director of the Center for Women and Business in the School of Business at Quinnipiac University. She received a Ph.D. in Management from the University of Connecticut, an MBA in Technology Management from the University of New Haven and a Bachelor's in Chemistry from the University of Connecticut. Her scholarship focuses on the role of mentoring relationships in enhancing the academic development and career advancement of BIPOC students and professionals.
Internationally accredited by the Association to Advance Collegiate Schools of Business, SUNY Plattsburgh's School of Business and Economics offers a broad-based education with a global perspective and emphasis on experiential learning. Its programs are led by distinguished faculty, many of whom are leading researchers in their field.
The School of Business and Economics includes 1,000 students and offers bachelor's and graduate degrees in 11 programs, two certificates and minors in 10 programs.