Jump to Footer
Days of Remembrance to Feature Exhibit Honoring Late History Professor
---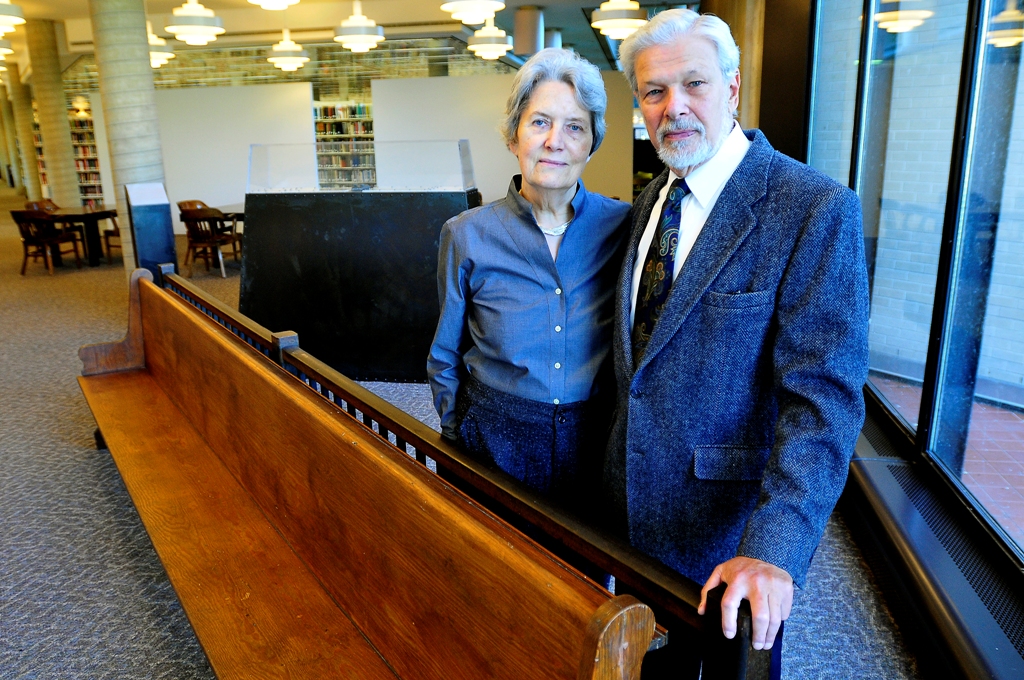 The annual commemoration of the Holocaust, Days of Remembrance, will be held Tuesday, April 30 at 5 p.m. in the Douglas and Evelyne Skopp Holocaust Memorial Gallery in Feinberg Library.
Rabbi David Kominsky, spiritual leader of Temple Beth Israel of Plattsburgh, will be featured speaker. In addition, junior art major Kailey Maher Lawrence, winner of this year's Douglas R. Skopp Creative Competition on the Theme of the Holocaust, will read her poem, "The Human Heart."
The annual scholarly and artistic competition is open to all currently enrolled SUNY Plattsburgh students. Winners receive a monetary award and have their work made permanently accessible through the college's digital commons.
Special Exhibit
A special Days of Remembrance exhibit assembled by Associate Librarian Tim Hartnett will be on display in the second-floor lobby of Feinberg. The exhibit will pay tribute to Skopp, who died May 27, 2018. He instituted a regular Holocaust memorial observance at SUNY Plattsburgh in 1994. Days of Remembrance, organized by the Jewish studies program, is made possible with the support of the School of Arts and Sciences with technical assistance from Library and Information Technology Services.
The Rev. Phil Richards of Plattsburgh United Methodist Church will offer the closing reflection.
Prizes for the Skopp competition are provided through alumni donations to the Plattsburgh College Foundation. Days of Remembrance is free and open to the public. For more information, contact Dr. Jonathan Slater, director of the Jewish studies program, at 518-564-2284 or email [email protected].