Jump to Footer
College to Welcome its First SUNY PRODiG Fellow Faculty Member in Fall
---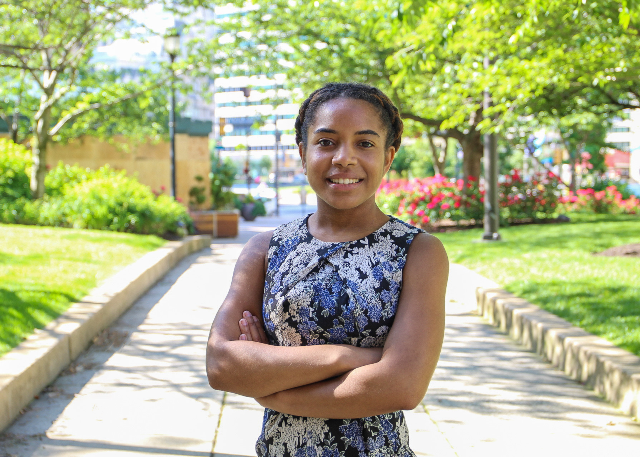 SUNY Plattsburgh has announced the college's first PRODiG Fellow, Dr. Samantha White.
White, who recently earned her Ph.D. at Rutgers University — Camden, will teach courses in gender and women's studies and in Africana studies in the fall. Her dissertation research included girlhood studies, children's and young adult literature, and history of African American childhood and youth.
The position is funded for two years under SUNY's Promoting Recruitment, Opportunity, Diversity, Inclusion and Growth — PRODiG — initiative. The program was created to increase representation of historically underrepresented faculty at the state university system, including underrepresented minority faculty and women faculty of all races in STEM fields.
SUNY Plattsburgh's fellowship is from the first round of competitive funding through the program and was awarded through the college's involvement in the Comprehensive's Consortium PRODiG Project, which includes 13 SUNY campuses.
"SUNY Plattsburgh continues to work both with the consortium and on our own to advance hiring through resources made possible through PRODiG," said President Alexander Enyedi.
Among the program goals is to introduce early-career diverse faculty to the unique aspects of a SUNY comprehensive college, to provide outstanding mentorship and support to increase future success and retention of students and to increase opportunities for existing faculty and students to work with underrepresented early-career faculty, enriching each campus and creating a collaborative network across the state.
"We are developing this and other related pathways to recruit and retain more underrepresented faculty on this campus," Enyedi said. "It is important to our underrepresented minority students to see themselves reflected in their faculty mentors and role models and to live the mission of the college as a whole."