Jump to Footer
College Rises to Challenge to Support Students Through COVID Emergency Fund
---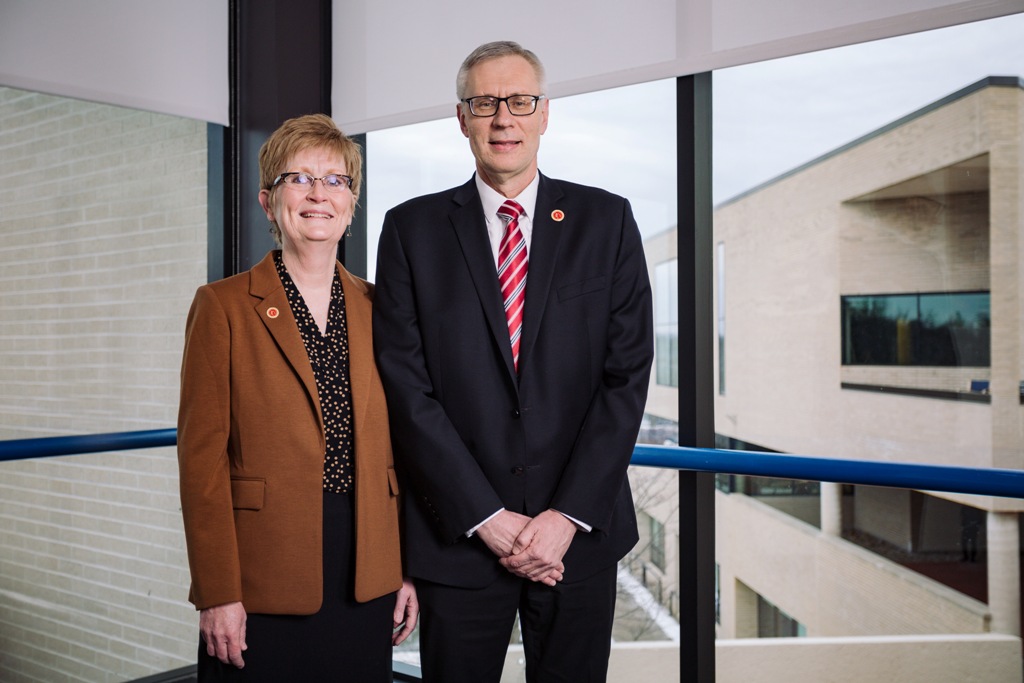 Nearly 400 alumni, faculty staff and friends of SUNY Plattsburgh have contributed to the college's COVID-19 Emergency Response Fund in amounts totaling more than $78,000.
At the suggestion of a faculty member, the Plattsburgh College Foundation in March set up the fund to help mitigate the negative impact this health crisis has on students and the delivery of the college's services to students.
To jumpstart the effort, President Alexander Enyedi and his wife, Andrea, committed $2,500 in hopes of inspiring other faculty and staff to support the fund through the Count Me In faculty and staff campaign.
Count Me In
Count Me In is the foundation's an annual effort to raise faculty and staff awareness about the impact of philanthropy on student success. While 19 percent of faculty and staff made charitable gifts to the college in 2015-2016, 33 percent — or 399 individuals — gifted a combined total of more than $74,400 in 2018-2019, helping to fund scholarships, programs, experiential-learning opportunities and other campus initiatives.
This year's campaign, which will officially come to an end at the close of the fiscal year June 30, asks faculty and staff to consider directing their gift to the COVID-19 Fund.
"The terrific gift from the Enyedis inspired many faculty and staff members to support the college, and many opted to direct their gift to the COVID-19 Emergency Response Fund," said Anne Whitmore Hansen, vice president of institutional advancement and executive director of the Plattsburgh College Foundation.
"We are deeply moved by the number of faculty and staff who responded charitably after having already stretched themselves, in so many ways, to support the college's transition to online learning and to serve students differently as they experience that abrupt transition," she said. "Their commitment to our students is phenomenal, and with less than a week remaining in the fiscal year, we are on target to achieve our ambitious goal."
Visit www.plattsburgh.edu/countmein to learn more about the campaign and to see the current faculty and staff donor count.
Giving Tuesday Now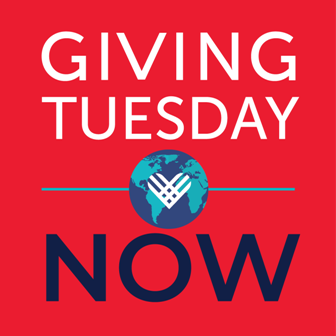 In addition the Count Me In campaign, the Cardinal community participated in Giving Tuesday Now in May, a global day of giving and unity established in response to the unprecedented need for generosity and solidarity as a result of the pandemic.

As part of the initiative, an anonymous Class of 1975 alumnus offered to gift $25,000 to SUNY Plattsburgh's COVID-19 Emergency Response Fund — if the college could achieve a total of $25,000 in gifts to the fund by day's end on Tuesday, May 5.

Thanks to 157 Cardinal alumni and friends who collectively gifted $36,537 as part of Giving Tuesday Now, the college far surpassed the goal.

"So far, gifts to the COVID-19 Fund have been used to help students with limited internet access and will continue to support students in a variety of ways as needs arise," said Andrea Enyedi in a video message to Giving Tuesday Now donors.

Knowing the pandemic will continue to create challenges for students as the fall semester approaches, the SUNY Impact Foundation recently announced a matching-gift program, specifically aimed at supporting emergency grants to students negatively impacted by COVID-19.

In order to secure the match, SUNY campuses must succeed in securing $50,000 in gifts, specifically designated to COVID-19 emergency grants, between April 15 and June 30. Because of the generosity of faculty, staff and alumni, the Plattsburgh College Foundation has secured this additional funding.

"During these challenging times, we appreciate everyone who stepped forward with a gift to the COVID-19 Emergency Response Fund," Enyedi said. "You are helping our students stay on track to earn their degrees. I'm so proud to be your president, and I'm inspired by the Cardinal spirit."

Rise Up Red

The college is now looking to close out its fiscal year on June 30 by meeting a final challenge, this one put forth by Tom '70 and Marie '72 Hermes, as part of the Rise Up Red campaign.

The alumni couple — longtime supporters of the college — will gift $25,000 to the Plattsburgh Fund if SUNY Plattsburgh can raise an additional $25,000 in support of student success by June 30. The college is currently less than $1,500 away from meeting this goal, and is poised to exceed the target.

The Plattsburgh Fund supports the college's top priorities, including immediate scholarships and financial aid, which assist in enrollment efforts; emergency grants for students that support significant needs that were present before the pandemic struck; applied-learning grants for career development; and diversity, equity and inclusion programming.

All gifts to the Plattsburgh Fund, no matter the size, between now and June 30 will count toward the Rise Up Red matching-gift challenge and provide $25,000 more in direct support to SUNY Plattsburgh students and programs.

"It has been amazing to see the response to President and Mrs. Enyedi's gift and the power in the challenge provided by my friend from the Class of '75 because their leadership was the driving force in our success at securing the SUNY matching grant," said Tom Hermes, second vice president of the Plattsburgh College Foundation.

"The Plattsburgh community truly has come together, and we hope our matching gift will help push the foundation's efforts over the finish line so the foundation can provide meaningful support to students during these uncertain times," he said.

To learn more about Rise Up Red or make a gift, visit www.plattsburgh.edu/riseupred.

Unable to retrieve file contents for https://www.plattsburgh.edu/news/news-list.php
Warning: count(): Parameter must be an array or an object that implements Countable in phar:///var/www/staging/_resources/scripts/brei.feedmanager.ext/Filtering/FilteredObject.php on line 126

Warning: count(): Parameter must be an array or an object that implements Countable in phar:///var/www/staging/_resources/scripts/brei.feedmanager.ext/Filtering/FilteredObject.php on line 243