Jump to Footer
Chartwells Program Celebrates 'Stop Food Waste Day'
---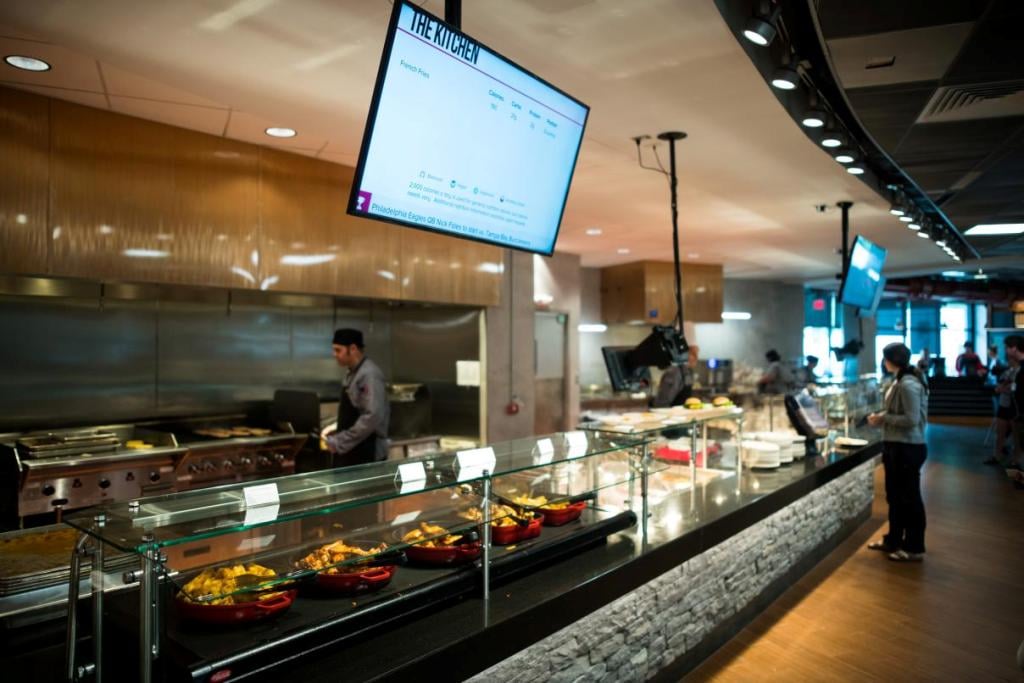 SUNY Plattsburgh joins 300 other colleges and universities nationwide participating in the plant-based dining event "Grate-Ful," an effort designed to call attention to food waste and sustainability, Wednesday, April 27 from 4 to 9 p.m. in Clinton Dining Hall.
"Grate-Ful" will take place simultaneously across all Chartwells' campuses during Stop Food Waste Day.
Here they'll encourage students and staff to dine from plant-based menus, learn about upcycling food into pet treats, plant seedlings to go into the Campus Garden and more, said Amy Rascoe, Chartwells marketing director at SUNY Plattsburgh. The dining hall is staying open an extra hour to accommodate students observing Ramadan.
Christopher Mihalyi, Chartwells' resident district manager at SUNY Plattsburgh, said that each food station will offer selections "focused on sustainable eating and choices."
In addition, students will also be able to help pack 200 donation bags designed to fight food insecurity. The "Packed with Purpose" bags will be filled and donated to local food programs, said Rascoe.
"Our friends at The Halal Shack will be taking over a station to highlight their program, and our partners at Wild Blue sushi will also be on hand, offering great plant-based vegetarian sushi options," Mihalyi said. The event will feature a DJ, photo booth and a caricature artist "to make the event as memorable as possible."
Mihalyi said they're excited not just about giving students the chance to help the planet, "but to help others in need as well," he said. "Especially during Earth Month, 'Grate-Ful' gives us a chance to reflect on the gratitude we have for the Earth and what it gives us, and for our campus community."
For more information on "Grate-Ful," contact Rascoe at 518-564-4091 or email [email protected].