Jump to Footer
Career Development Center Offers Lifelong Opportunities for Students, Alumni
---
The Career Development Center's mission is all about lifelong career success.
"We do everything from helping students figure out what internships are out there to hands-on interview prep," said Tobi Hay, interim director of the CDC on campus in the Angell College Center.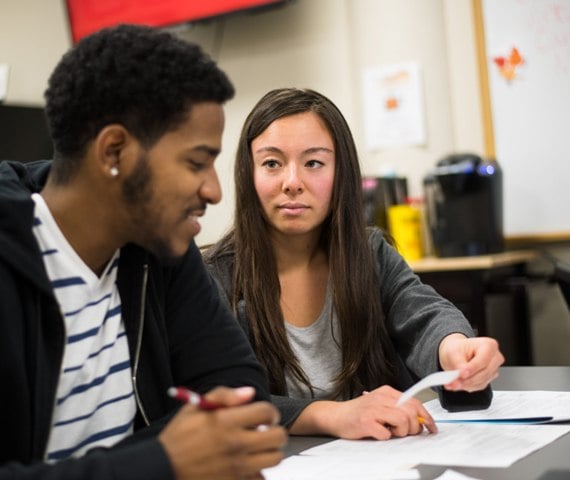 The center, which caters not just to undergrads and graduate students but also to alumni who may be looking for a change, offers assistance in such areas as:
Personal career coaching and support
Walk-in/drop-in hours for quick questions
Career assessments and exploration
Help with selecting a major
CardinalConnect, the online career-services portal
Resume and cover-letter review
Practice interviews
Career events
Grad school application review
Opportunities for alumni abound, with career consultation, job and internship positing services and access to CardinalConnect.
"Cardinal Connect is a career portal where we post as many resources as we can for job searching," Hay said. "Students and alumni can upload their resumes. I love working with alumni. They're very responsive, and they're always very grateful as well."
Class, Club Visits
Hay said the CDC staff presents to classes and clubs as well.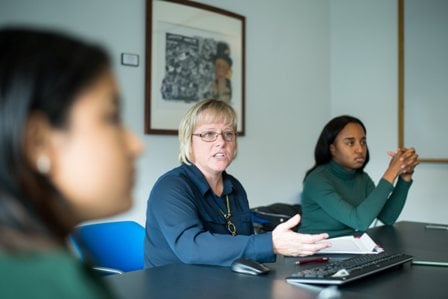 "We go into classes or visit during a club meeting to invite students in to see what we do; we discuss how to do a strategic job search or to schedule a practice interview."
Hay said the practice interviews are "hugely advantageous."
"We require a cover letter, a resume, a job application, and then we role play," she said. "We tell the students to come dressed for an interview. We'll give them feedback on all the elements of a good interview. We might tell them to smile more or to speak clearly and not too fast."
Hay said it's a "wonderful opportunity for us and for them. It really keeps us attuned to what students are doing or not doing in the process. And it gives them a chance to ask us questions. And we help them with what not to ask during an interview."
Events
The CDC offers a number of events throughout the year, including its biggest draw, the Career Fair in the spring. This year, the fair will be held March 27 from 3 to 5:30 p.m. in the Warren Ballrooms of the Angell College Center.
"The opportunity to interact face to face is so important and valuable," Hay said. "The Career Fair is a key way of making that happen. More than 70 employers are there, recruiting for entry-level jobs, internships and summer employment. We tell our students to arrive with copies of their resume and to dress for the event because many employers conduct interviews right on the spot."
Other events include the graduate and professional school fair, the School of Business and Economics Career and Internship Fair, and the Virtual Career Fair, where students can interact with employers throughout the state during the event. This year's virtual fair is Tuesday, Nov. 13 from 8 a.m. to 7 p.m.
Walk-in Hours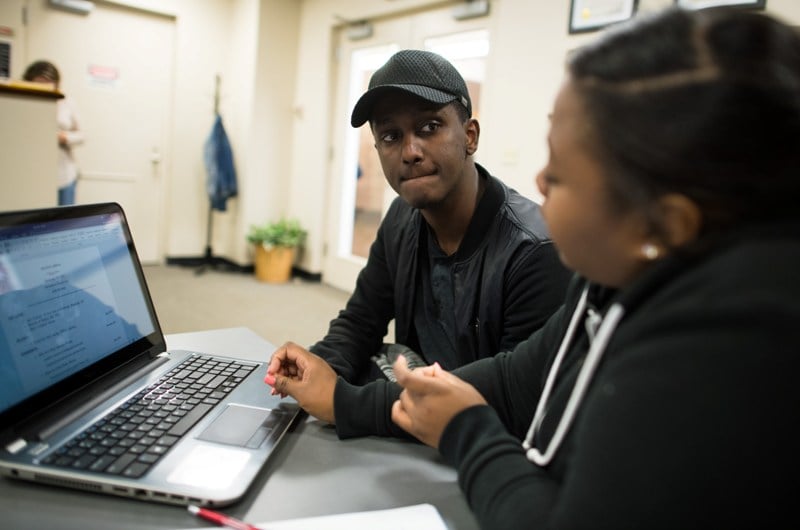 Students who take advantage of the CDC's walk-in hours, noon to 2 p.m. daily and 4-6 p.m. Mondays and Tuesdays, can come in for quick questions or feedback on cover letters, resumes and more. Walk-in hours are staffed by peer career assistants, students who are trained by CDC staff.
"For more in depth help, we ask students to make an appointment with either myself, senior career counselor Sally Urban, or Morgan Pellerin, career counselor and applied learning specialist," Hay said.
As the applied learning specialist, Pellerin assists students explore internships or other experiences that will help them to develop skills relevant to their career path. Funding for students to conduct internships abroad, for commuting costs or living expenses are available through the Applied Learning Grant, with assistance from the Plattsburgh College Foundation.
Applied learning opportunities include:
Art performances and exhibitions
Capstone or thesis projects
Civic engagement
Conference presentations
Experiences abroad
Internships
Service-learning
Research
For information on all the services offered through the Career Development Center or to schedule an appointment with a staff member, call 518-564-2071, email [email protected] or visit https://www.plattsburgh.edu/plattslife/careers/index.html.