Jump to Footer
SUNY Plattsburgh Cardinal Sports Hall of Fame Class of 2011 Inductees
---
Verkey: Fulfilling a Dream
During Chris Verkey's junior year at SUNY Plattsburgh, he watched as cross-country and track and field great Andy Hastings was inducted into the SUNY Plattsburgh Athletic Hall of Fame.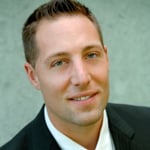 At the time, Verkey was already a national champion and had been named SUNY Plattsburgh co-Athlete of the Year for the 1999 season. But as he watched one of the great runners in Plattsburgh history receive the honor, Verkey began to dream beyond what he had already accomplished.
"I got to attend his ceremony, and ever since then it was kind of a dream and I always looked forward to achieve the same thing that Andy did with his career," Verkey said.
The three-time All-American met that dream in early October when he was named one of four members of the Hall of Fame's Class of 2011.
"Although it might appear to be just a picture on the wall aesthetically, I think it means a lot more personally to me," Verkey said. "To be able to come back any time in my life … and show family members — to come into a building to see that plaque on the wall is going to be something that is very important to me"
Verkey, the youngest of the inductees, graduated in 2001. Also inducted were Laura Ray '96, Chris Panek and Paul Dingman '69.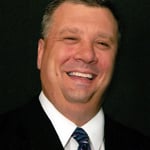 Panek: Taking What Life Throws at You
Since graduating, each inductee has taken a different path in life. Though their careers range from soccer coach to sales supervisor, each has found that SUNY Plattsburgh athletic experience has helped along the way.
"Sports emulate life," said Panek, who played men's hockey from 1985 to 1988 before signing a contract with the National Hockey League's Los Angeles Kings. "There's going to be times when you're working hard and things don't work out for you. There's going to be times when you're working hard and things do work out for you … But you're taught to be a competitor, so whatever life throws you, you're going to hit it head on."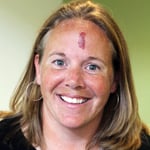 Ray: Believing in Talent
Ray has taken her experience as a women's soccer player and translated it into a career as the head women's soccer coach at Dean College in Franklin, Mass. She has implemented lessons at Dean that she learned specifically while at Plattsburgh. Among those is how to make players believe in their talent.
"That's what Wiley (SUNY Plattsburgh women's soccer head coach Karen Waterbury) did for us here," Ray said. "You just saw the intensity and the frustration, and it wasn't a bad frustration; it was just always her putting it on herself to make us better. I think I carry that on to say if my team isn't doing well, how can I make sure that they are?"
Dingman: Becoming Part of the Community
For Dingman, who racked up baseball records that still stand today, SUNY Plattsburgh hasn't just helped him along the way, it become his community after graduation. Dingman moved to Plattsburgh in 1964 and has remained ever since, and becoming a community member, raising his children in the area and spending 36 years in the local school system.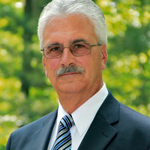 He said one of the reasons being inducted into the Hall of Fame feels so good is because he has heard from friends in the community that he has not heard from in a long time.
For Dingman, as for Verkey, who also has remained in the area, the community support hasn't waned because they never left. But for Ray and Panek, the support from the community is something that they still remember from their playing days and has held its meaning since leaving after graduation.
"The student body and the people of this town, the way they rallied behind us was just incredible," Panek said.
Ray agreed and added that the SUNY Plattsburgh and City of Plattsburgh communities are still something that she can turn to 15 years later.
"I'm extremely humbled and honored and grateful for the opportunities Plattsburgh has given me," she said. "Both in the name itself and with all the people I know I can still turn to up here … I am just grateful for making this choice to come here and having this opportunity."