Jump to Footer
Canadian Youth to Visit Area for Ambassadors Program
---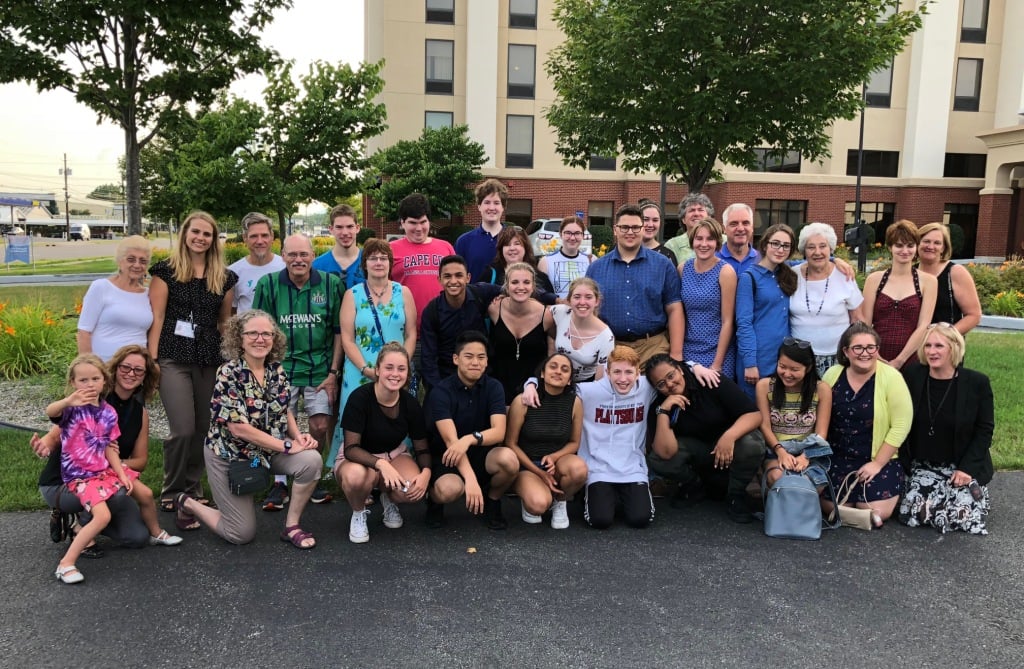 Canadian teens will get the chance to experience Plattsburgh and the North Country first-hand when they arrive July 17 for the 2019 Youth Ambassadors Program with Canada sponsored in part by SUNY Plattsburgh's Center for the Study of Canada and the U.S Department of State.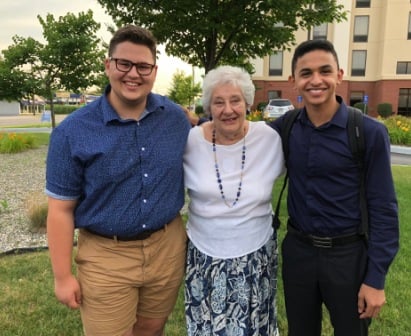 The immersion program selects Canadian youth ages 15 to 18 and two adult mentors, who will be housed with host families in Plattsburgh, and brings them here for a program that focuses on civic education, community service, leadership and social inclusion.
During the 12-day exchange, the youth, who hail from nearly all 13 provinces and territories, will plan community service projects that they'll implement in their home communities, according to Amy Sotherden, assistant director, Center for the Study of Canada.
"This program ultimately fits into the public diplomatic mission of the U.S. State Department, which recruits Canadians to come live with Americans. When they return to Canada, it creates a network that they can build a future relationship with," Sotherden said. "It's all about supporting the department's relations in Canada."
'Promising Leadership Skills'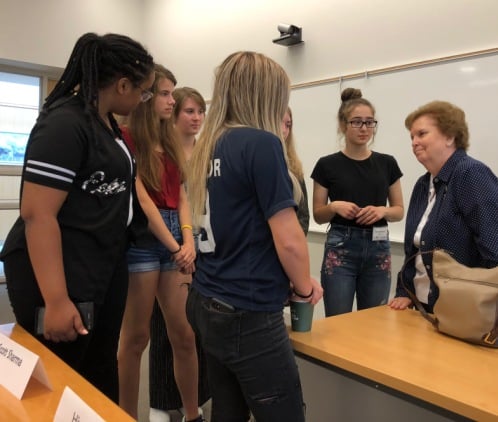 Sotherden said the students who apply for the ambassador program "show promising leadership skills and are chosen based on those skills in Canada. Participants come here to learn about U.S. civic education, how Americans are involved in community service, the concept of social inclusion and how to build leadership skills."
"The goal is for them to go back to their communities and build a community service project they designed while they were in the United States," she said.
Sotherden said that preferred applicants have never visited the United States, and are new Canadians, indigenous to Canada, and those who reflect the geographic, ethnic, and socioeconomic diversity of Canada.
Stay with Host Families
"We're asked to interview three teens for every one available position, so we did almost 40 phone interviews," she said. More than 250 Canadian youth submit applications across Canada.
She said that participants stay with host families, who are asked to be available to spend time with the teens in the mornings and evenings. Hosts are responsible for transportation to campus in the morning and pick-up in the afternoons.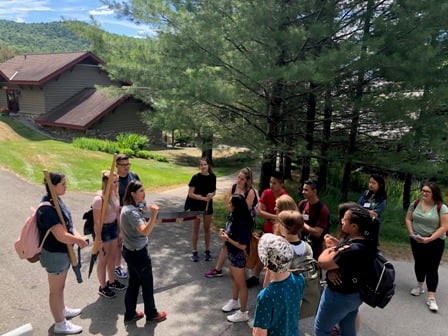 "There are also two free days where the hosts can choose what they would like to do with participants," Sotherden said. "While they're on campus, the students are involved in academic sessions with many of our faculty and community leaders that focus on the four program themes."
During their stay, students participate in activities like team leadership-building, workshops on library research, public service and engagement, diversity and inclusion, volunteerism, and research and the environment, among others. Field trips include visits to the Adirondack Experience in Blue Mountain Lake and the Wild Center in Tupper Lake, and a behind-the-scenes tour at the Port of Champlain border crossing.
Activities All Day
"They meet elected officials from the region, including the mayor, Assemblyman Billy Jones and Sen. Betty Little," Sotherden said. "They're busy every day with optional activities in the evenings, including volunteering at the St. Peter's soup kitchen and going on a local history tour."
From Plattsburgh, the group departs July 28 for five days in Washington, D.C., where they will have equally busy days and nights until they return to their communities Aug. 4.
Sotherden said that over the last six years of the program, so many participants have expressed appreciation for the program and for their host family experiences.
Hosts 'Willing to Engage'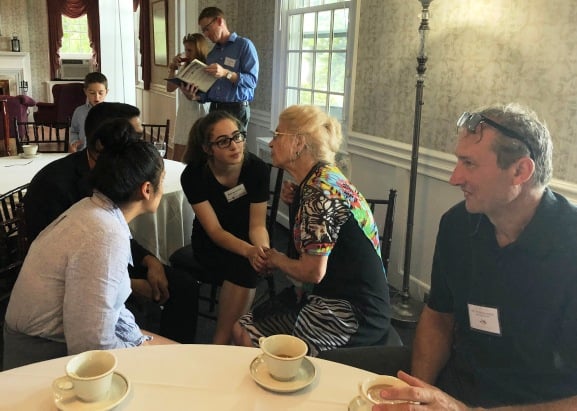 "Our hosts are so willing to engage with the participants and are themselves so involved in the community, or were at one time highly engaged in community service," she said. "A lot of our participants have said that they didn't really click until they had conversations with their host family members. The hosts play a big role in motivating the youth to be volunteers. They spend time talking about why volunteerism is so important.

"Also, the hosts are so helpful making the participants feel conformable and at home, and they help dispel the preconceptions they may have of the United States, and break down barriers there may be," Sotherden said. "This experience enhances understanding both ways. Everybody gets to learn from one another."

For more information on the Youth Ambassadors Program with Canada or on becoming a host family, contact Sotherden at 518-564-2385 or email [email protected].

Unable to retrieve file contents for https://www.plattsburgh.edu/news/news-list.php
Warning: count(): Parameter must be an array or an object that implements Countable in phar:///var/www/staging/_resources/scripts/brei.feedmanager.ext/Filtering/FilteredObject.php on line 126

Warning: count(): Parameter must be an array or an object that implements Countable in phar:///var/www/staging/_resources/scripts/brei.feedmanager.ext/Filtering/FilteredObject.php on line 243