Jump to Footer
Campus, Community to be United at Annual Hawkins Pond Event
---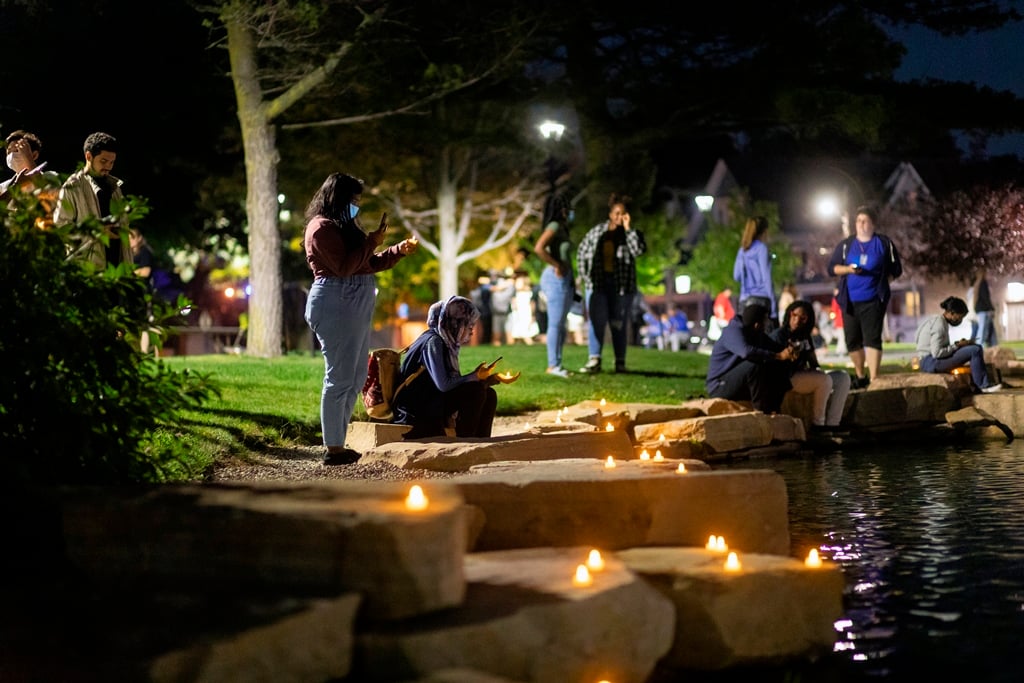 SUNY Plattsburgh's Office of Diversity, Equity and Inclusion will once again host the campus-community inclusive CommUNITY Night at the Pond Friday, Sept. 22 from 6 to 8 p.m.
CommUNITY Night debuted at the university in 2016 as a way to bring campus and community members together in the spirit of unity and a way to start the new academic year. Spearheaded at that time by Julia Devine, a lecturer in theater and former coordinator of what was the Center for Community Involvement, it has grown over the years and is now coordinated by "a dedicated and diverse committee of students and employees on campus," said Allison Heard, vice president for diversity, equity and inclusion."
"In alignment with its original intent, CommUNITY Night is an opportunity for SUNY Plattsburgh to reinforce the third and fourth pillars of the Plattsburgh Next strategic plan," Heard said. The third pillar prioritizes equity and inclusion; the fourth focuses on engagement with the North Country.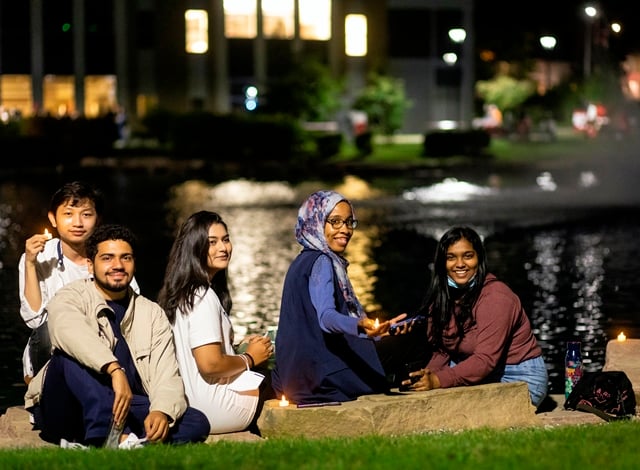 "CommUNITY Night allows SUNY Plattsburgh to connect with its North Country neighbors, local businesses and service providers," she said. It also allows the university "to be inclusive in welcoming everyone to campus and celebrating the wonderful, often invisible, dimensions of our community. This is a free, family-friendly event. We do not want cost or fees to be a barrier to participation."
The evening, which serves as a kickoff for this year's Family Weekend, will feature dance performances by student dance teams Spicy Island Tings and High Voltage Dance Factory, food trucks, donuts and cider from Chartwells, a musical performance by the Plattsburgh State Gospel Choir, and:
Face painting
Bounce house
Lawn games such as corn hole, football, frisbees and hula hoops
Information tables hosted by various campus departments, student groups and organizations
Giveaways and free community raffle
The North Country Underground Railroad will present its "Colors of Freedom" award, given to someone who has honored an individual or organization in the Adirondack/North Country region who has made a positive impact on African American members in the community and actively promoted the importance of diversity, equity, and inclusion.
Heard said the CommUNITY Night represents the importance of unity "during the good times and bad times," Heard said.
"Working together during the good times is almost more important because it often becomes a barometer of how we will handle things during the difficult times," she said. "Programs like CommUNITY Night are designed to help build our resilience and compassions for one another — compassion that we must remember to use throughout our lives."
For more information, contact the Office of Diversity, Equity and Inclusion at 518-564-5410 or email [email protected].
— By Associate Director of Communications Gerianne Downs