Jump to Footer
Admissions Hosting Virtual Campus Visits, Presentations, Open House
---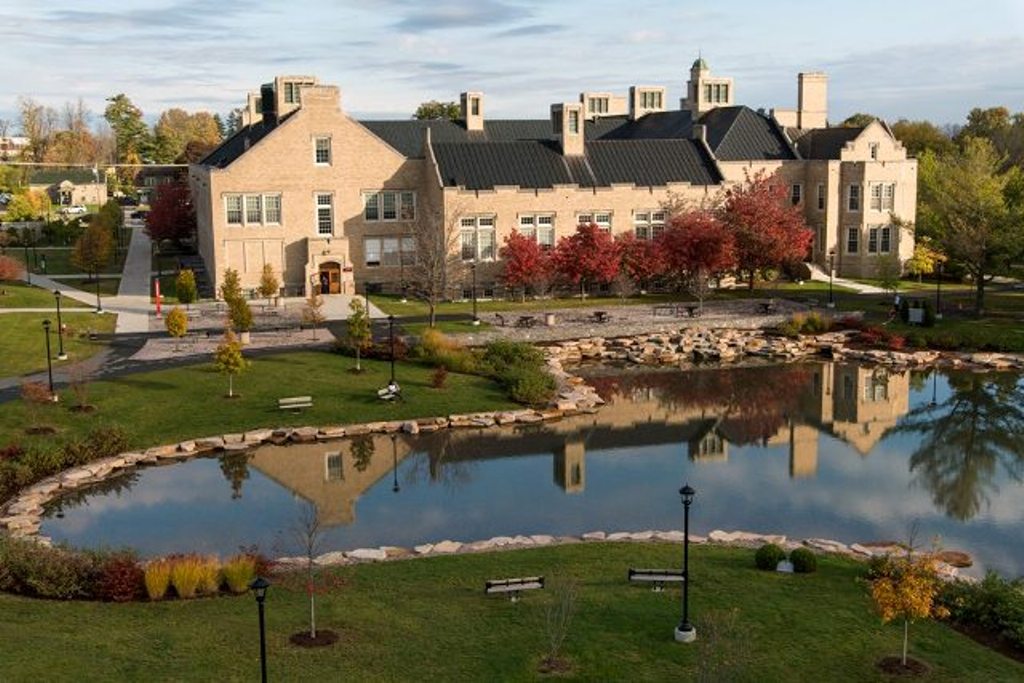 Prospective SUNY Plattsburgh students are able to hear presentations, learn about the admissions process and even visit and tour campus — all from home.
With the intent of social distancing, the college is offering its regular admissions events remotely, including the second of two spring open house programs Saturday, April 25. Virtual general admissions online presentations, Junior Preview Day and a summer open house event are among the events.
General online admissions presentations will be held the week of April 13-17, Mondays, Fridays and select Saturdays with virtual campus tours.
The April 25 and Friday, July 24 virtual open house programs follow the same formats, with:
Live admissions presentations with panels of students highlighting academics, campus life and the admissions process
Live academic and campus breakout sessions with faculty and staff
A virtual campus tour narrated live by a current student
Live Q&A sessions with faculty, staff and students
Financial aid presentations
Panels of faculty who will share more about majors and hands-on learning opportunities available
Junior Preview Day begins at 10 a.m. Saturday, May 9 and features:
Tips and tricks to navigate the college search process as a high school senior
An admissions presentation highlighting academics, student life, the process and next steps
A virtual campus tour highlighting residence halls, dining facilities, classrooms, labs, studios and more, all narrated live by a current student
Live Q&A session with an admissions adviser and students
Additionally, prospective freshmen and transfer students can register for individual 30-minute one-on-one virtual appointments with admissions advisers to ask specific questions about academic programs of study, admissions and enrollment processes, transferring credits, time to degree completion, student life and more.

Graduate students can register for their own 30-minute one-on-one remote appointments to speak with graduate advisers and ask questions specific to graduate programs, certifications, time to degree, and funding opportunities like graduate assistantships and more.

Graduate students can also schedule 30-minute appointments with faculty members from the graduate program of interest via phone or video. Faculty can discuss specific questions about admissions and degree requirements.

For information on any of the virtual visiting opportunities, go to https://www.plattsburgh.edu/_documents/plattslife/college-council-agenda-04132020.pdf or email the Office of Admissions at [email protected].

Unable to retrieve file contents for https://www.plattsburgh.edu/news/news-list.php
Warning: count(): Parameter must be an array or an object that implements Countable in phar:///var/www/staging/_resources/scripts/brei.feedmanager.ext/Filtering/FilteredObject.php on line 126