Jump to Footer
2012 SUNY Chancellor's Award Honors SUNY Plattsburgh Faculty and Staff for Excellence
---
The State University of New York has recognized eight members of SUNY Plattsburgh's faculty and staff through the 2012 Chancellor's Award for Excellence.
This year's recipients:
For scholarship and creative activities: Dr. Linda Luck.
For faculty service: Dr. Nancy Elwess.
For teaching: Drs. Karen Blough, Roberta Wacker and Jean Ann Hunt.
For professional service: Allison Swick-Duttine and Barry Brown.
For classified staff: Jill Myers.
"These awards underscore SUNY's appreciation of faculty and staff who serve our campuses and students with absolute excellence," said SUNY Chancellor Nancy L. Zimpher. "Barry Brown, Allison Swick-Duttine, Jill Myers and Drs. Linda Luck, Nancy Elwess, Karen Blough, Roberta Wacker and Jean Ann Hunt have demonstrated extraordinary dedication and service to SUNY Plattsburgh and are highly deserving of this distinction."
Dr. Linda Luck: Excellence in Scholarship and Creative Activities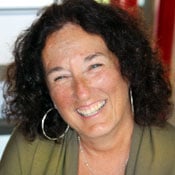 Chair of the Department of Chemistry, Luck is the author or co-author of 39 peer-reviewed articles, three book chapters and 77 peer-reviewed abstracts. She has been on the editorial board of two international journals and has served as a reviewer of more than 20 other scientific and educational journals. She has also served as a grant reviewer for a variety of organizations including the National Science Foundation; the National Institute of Health; the Department of Defense; the Romanian Ministry of Science; the Ministry of Science, Education and Sport in Croatia; and the United Kingdom Medical Research Council.
In addition to her scholarly work, she has provided laboratory training experiences for more than 75 undergraduate students, 13 graduate students, two post-doctoral students and one visiting scientist.
In nominating Luck for this award, SUNY Distinguished Teaching Professor David Franzi called her accomplishments ones "that most of us can only strive to achieve."
Dr. Nancy Elwess: Excellence in Faculty Service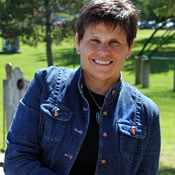 Recipient of a Presidential Award for Excellence in Science, Mathematics and Engineering Mentoring from President Obama and a professor of biological sciences, Elwess has received more than 32 grants for her personal research as well as laboratory equipment and student research. She has mentored more than 90 undergraduate students, giving them opportunities that have resulted in more than 100 presentations of their findings at conferences throughout the country.
She has also served as president, vice president and secretary of the campus chapter of Sigma Xi Research Honors Society. She is the associate editor of the e-journal Scientia Discipulorum and is president-elect of the Society of College Science Teachers and chair of its national conference, in addition to serving as a consultant and reviewer for the National Science Foundation; a member of the Mayo Clinic Alumni Association Board of Directors; president of the Eastern Illinois University Alumni Association Board of Directors; and an undergraduate research consultant for LI-COR Biosciences.
"You are the mentor against whom I'll probably measure every other mentor who may subsequently guide me throughout my years," wrote high school student Markie Palermo in a letter to Elwess. Polermo was one of only 10 youth this year to receive an award for excellence in the environmental sciences from the Obama administration. She received that award for work done under Elwess's tutelage.
Dr. Karen Blough: Excellence in Teaching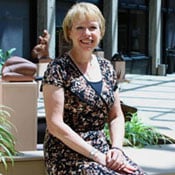 Chair of SUNY Plattsburgh's Department of Art, Blough has designed courses in the art of antiquity, medieval art, Italian Renaissance art, Northern Renaissance art, Jewish art, women in art and the art of the book.
Her students continue to rate her highly on surveys, regardless of the class being evaluated. Their comments paint a picture of a demanding but respected instructor.
One student wrote, "People like Karen will change the world." Another wrote, "I enjoyed Karen's class very much. At first (it was) a little intimidating, but I think that's because she is so knowledgeable. … I really like art history now and did not think that was going to be possible."
In his nomination of Blough for this award, Distinguished Teaching Professor Richard Mikkelson wrote of her teaching style, "It's a winning combination: transparent erudition, passion about the subject, passion about student learning and compelling communication. Once she has captivated the students in the classroom, she encourages them with out-of-class assistance, written feedback or one-on-one mentoring."
Dr. Roberta Wacker: Excellence in Teaching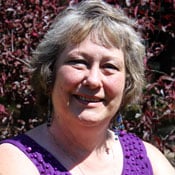 A professor of communication disorders and sciences, Wacker has published several articles and presented more than 20 papers at professional seminars. She has also received a number of research grants.
Student surveys show that her students believe her classes to be difficult, yet rank her quality of instruction highly and her clinical supervision even higher.
According to Michael Morgan, dean of education, health and human services, her work with graduate students is demanding because of the "serious responsibilities around clients," and yet "her students hug her with tears in their eyes during the appreciation gathering for graduate students and their families before graduation. Dedication, commitment to excellence, continued growth and self-sacrifice are the foundation of Dr. Wacker's teaching excellence."
Dr. Jean Ann Hunt: Excellence in Teaching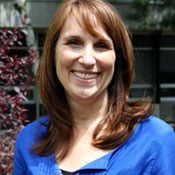 An associate professor of education, Hunt has been highly involved in the campus and community. She is a board member of the North Country Teacher Resource Center, vice president of the Literacy Volunteers Board of Directors, a member of the Faculty Senate and its Executive Committee, chair of the college's Writing Across the Curriculum committee, a member of its Diversity Task Force and an editor of the journal Democracy and Education. She has also co-authored one book and many journal articles and given numerous presentations.
Her student evaluations rank her highly in all of her courses. Comments from these evaluations indicate that she is warm, enthusiastic and passionate about her subject matter.
"Her teaching has changed who I am as a person and as a future educator," wrote Sarah Frankel in a letter of support. "She has inspired me to take action and teach my students to do the same. … Dr. Hunt is not only my professor; she is my mentor and advocate and my inspiration."
Allison Swick-Duttine: Excellence in Professional Service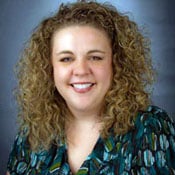 Swick-Duttine has overseen a change in culture since becoming the college's director of fraternity/sorority life and organization development in 1998. When she came to campus, the average sorority GPA was 2.54 and the average fraternity GPA was 2.38. Now those numbers are 2.92 and 2.74 respectively. The number of service hours done by those organizations has risen four-fold during that same time period and the philanthropic donations made by fraternities and sororities has grown from $2,974 in 1998 to $55,500 in 2010.
Swick-Duttine has also won numerous awards, including the Northeast Greek Leadership Association Guenzler Outstanding Advisor Award, the Sigma Sigma Sigma Outstanding Volunteer Service Award, the Student Association William D. Laundry Distinguished Service Award and the Association of Fraternity Advisors Sue Kraft Fussell Distinguished Service Award. She was also named an Anti-Hazing Hero by HazingPrevention.Org in 2007.
"To say that our fraternity and sorority communities have gone through a revolution since Allison's arrival on campus would be an understatement," said Dean of Students Stephen Matthews in a letter of support. "As a person who holds these groups responsible if they violate college policy, I have seen an amazing turn-around in her time at the college."
Barry Brown: Excellence in Faculty Service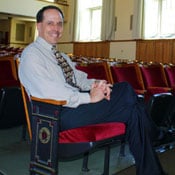 As the college's production manager, Brown has worked hard to train students, manage productions and maintain equipment in a variety of venues across campus.
"The quality of a production can hinge on the integrity of one little wire, one the size of a bristle on your toothbrush," wrote Brown about his professional service on campus. "For the serious technician, if thinking is not occurring at that level, the technician is not thinking deeply enough."
Brown is known for having developed a front-of-the-house safety program that surpasses industry standards and a training program with a rubric for ushers and technicians, through which they are paid according to skills exhibited. He has also played a role in the growth and development of the expeditionary studies program and won many awards including the William D. Laundry Award from the college's Student Association, the Student Association President's Award and a merit award from Alpha Psi Omega Dramatic Fraternity.
"I am especially appreciative of the enhanced learning opportunities afforded our students through the participation and training they receive through Barry's production crew," said Kim Hartshorn, theater department chair. "The physical plant itself, specifically the theatrical spaces used by the department such as the Hartman and Studio theatres have long benefitted from Barry's care, expertise and enormous hours devoted to basic maintenance and upgrades."
Jill Myers: Excellence in Classified Service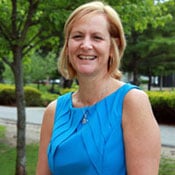 As a secretary 2 at the college, Myers services are shared by three departments: social work, counselor education and human development and family relations. All three department chairs nominated her for this award, citing her ability to foresee and solve problems, her professional skills, her positive attitude, her proficiency with technology and her willingness to go above and beyond.
"Ms. Myers is an exemplary employee," wrote Lynne Soine, social work chair, in a letter of nomination. "She sacrifices her own needs to fulfill her responsibilities. With the amount of work that I, alone, generate, it is amazing to me that she is also efficiently serving two other departments, more than a dozen faculty members, countless numbers of students and the college in general."
In his letter of support, Stephen Saiz, chair of counselor education, shared how Myers came to his rescue when he suddenly found himself needing to prepare a budget in the midst of cuts at the college.
"Partly, through her efforts, our department was able to adapt to the budget cuts without disrupting services to our students and still providing modest travel money for our untenured faculty," he said.
"She makes faculty, staff and students feel comfortable, and she makes coming to work a pleasure," wrote Marty Frost, chair of human development and family relations.