Jump to Footer
SUNY Plattsburgh Social Work Program Reaccredited Another Eight Years
---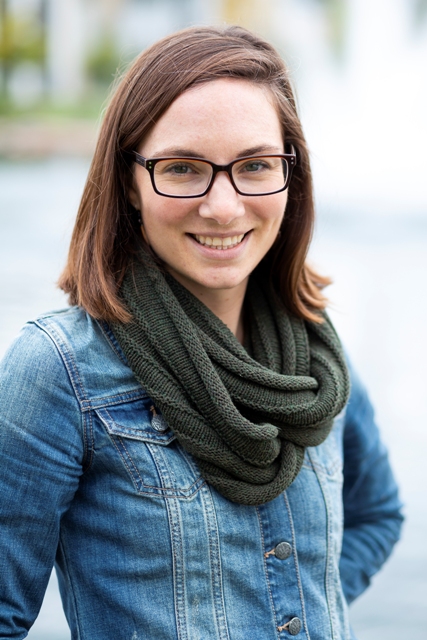 The SUNY Plattsburgh social work program has received a re-affirmation of accreditation from the Council on Social Work Education for another eight years.
"Reaffirming our accreditation signals a continuation of maintaining the high standards set by the social work profession and the Council on Social Work Education," said Dr. Kim McCoy Coleman, assistant professor and program director. "It communicates our long tradition of being in compliance and upholding our professional educational standards."
The program has received accreditation since 1994.
"Importantly, by indicating the on-going nature of our accreditation, I think it also acknowledges the hard work of former esteemed faculty members who have laid such a solid foundation upon which we have build," she said. "We could only be re-affirmed (now) because of the hard work and dedication of those who came before us."
She also gave a nod to current faculty and administration including President Alexander Enyedi, Provost and Vice President for Academic Affairs Anne Herzog, Dr. Denise Simard, dean, education, health and human services, and Elin O'Hara and Dr. Julia Davis, co-chairs, counseling and human services, among others.
Eight Years with 'Progress Report'
The Council on Social Work Education reaffirmed the SUNY Plattsburgh program for the eight years with a progress report, which means in this case providing an updated full-time equivalent faculty-to-student ratio not greater than 1:25 and explaining how the ratio is calculated, McCoy Coleman said.
"Our calculation was unclear, and we did not include in that calculation that we will have another full-time professor in fall 2021," she said. In short, she said, the program is fully in compliance; the council just needs clarification.
"This is a relatively minor point and does not subtract from the satisfaction of having received the full eight-year approval," she said.
Like any accreditation process, this one is ongoing, with program assessment reflection and self-improvement, McCoy Coleman said.
"However, our efforts at achieving this milestone began in earnest approximately three years ago," she said. "Anyone familiar with accreditation knows it can be a seemingly grueling process."
'Respect Diversity, Equity and Inclusion'
Objectives have to be met, data and assessment outcomes must be collected.
"Some of the most important aspects of this process entails demonstrating, with evidence, how we respect diversity, equity and inclusion and what we do to create a safe and respectful learning environment," McCoy Coleman said. "Our accreditors look for a strong explicit and implicit curriculum."
Following review of the program's three-volume self-study, a virtual site visit was completed n October.
"Our site visitor had decades of experience in social work education and administration," she said. "We considered ourselves lucky to have someone review our program with such a wealth of experience."
The re-accreditation "means everything to our students, graduates and prospective students," McCoy Coleman said.
"The strength and guidance of social work education's accrediting body has all but required aspiring social workers to graduate from a CSWE-accredited program. This holds across the United States and applies equally to both undergraduates and graduate social work degrees," she said. "In practical terms, individuals who wish to become social workers must attend a CSWE-accredited social work program.
"Importantly, it also means that they are receiving the highest standard program as a SUNY Plattsburgh social work student," McCoy Coleman said. "It means we are doing well at fulfilling our program's mission and that our mission supports SUNY Plattsburgh's mission."
For more information, contact McCoy Coleman at 518-564-2163 or email [email protected].