Jump to Footer
Staff
---
Brooke Layhee, Coordinator of Study Away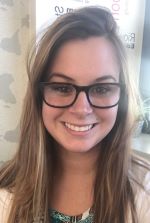 Office: 210 Kehoe
Phone: 518-564-3287
Email: [email protected]
As the coordinator of study away, I oversee program administration, planning, budgeting, marketing and recruitment and advise on all study away programming. My goal is to get you out into the world! This could be a short-term, semester-length, or academic year study abroad through one of our 17 international partners, or a study away experience at another university in North America through our National Student Exchange program. With over 700 programs in SUNY, there really is something for everyone! Our office will also assist with your preparations before you leave via our extensive pre-departure orientation and will assist with your credit transfer upon return.
Academic credentials: M.S. in student affairs and higher education and a B.A in mathematics, both from SUNY Plattsburgh.
Personal biography: I'm a Plattsburgh native, growing up not too far outside of the city. I absolutely love where I'm from and having grown up in the Adirondacks is what inspired me to want to see more. My family is what drove my desire for travel and we took advantage wherever possible. I knew in high school that I wanted to study abroad during college — so that is what I did! It led me to my passion for international education, where I can work with college students looking for a life changing experience. After graduating from SUNY Plattsburgh, I found my graduate program here at Plattsburgh, which ultimately led to my career here in the GEO office!
Places I have visited: I absolutely love traveling and exploring new areas! When studying in England, I traveled throughout Europe as much as possible, including Scotland, Ireland, Portugal, Spain, Germany, and I spent over two weeks in Italy, with some time in a little Italian villages with friends over the holidays. I've also traveled quite a bit within the U.S with my family, including Hawaii, cities in Canada, and other countries like Mexico, the Bahamas, Bermuda, and the Dominican Republic. I hope to expand my travels further west in the U.S and across Europe into Asia as soon as I can — or anywhere I can get myself to!
Favorite SUNY Plattsburgh activity: Of course studying abroad was my absolute favorite activity! I truly believe this activity solidified my future career path and life goals. This could be the same for you! While here though, I really enjoy the many different events taking place across campus. I suggest stepping out of your comfort zone and going to a club's event you may not normally attend, or looking for different ways to get involved to enrich your experience as much as possible.
Favorite experience as GEO staff member: I love watching the transformation in students, from being apprehensive about the journey they are about to embark on, to the pure confidence they have when they return. They've often caught the travel bug too and they're excitedly awaiting their next adventure. I get to see that passion grow and develop within them, which is extremely rewarding.
Best advice for prospective study abroad students: As one of my favorite professors from graduate school said, "tolerate the distress", and I've found this applies to a lot in life. We are here to support you through something that is very much "the unknown". It is "the unknown" for many. Do not let that hold you back! Embrace it! You'll be surprised with how quickly you learn and grow throughout this process. Take the leap! You'll certainly be glad that you did.
Marlee Bickford-Bushey, Graduate Assistant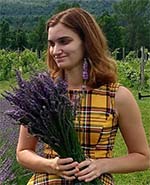 Office: 210 Kehoe
Phone: 518-564-3287
Email: [email protected]
As the graduate assistant in study away, my job is to provide students with a helping hand in preparing for choosing a study away program that fits their needs. I assist students in the application process and prepare students with pre-departure information so that they are ready to take off for their new adventure.
Academic credentials: M.S. in student affairs and higher education, SUNY Plattsburgh (continuing); B.S. in individualized studies minored in Canadian studies and Latin American studies, SUNY Plattsburgh
Personal biography: I grew up in Plattsburgh, N.Y. and love hiking and exploring in the Adirondacks. I am the person you want to go to if you are looking for a good weekend trip, hike, and a good meal. I am also a local historical tour guide at the Kent Delord House Museum here in Plattsburgh and offer tours in historical costume. I also love to bake and cook food from around the world. I always love trying new things.
Places I have visited: I have visited Canada, my favorite province is Quebec. I have also visited Nicaragua. I also took part in the first-ever virtual SUNY Global Coil and virtually worked with the National Resource Center Children with Disabilities in Ghana. I hope to someday have the opportunity to travel to more places. I really want to visit England, Japan and Romania.
Favorite SUNY Plattsburgh activity: I am a big bookworm and love reading so I always love visiting Feinberg Library and looking through the books. My favorite time of the year is the start of a new semester. It's always nice to meet new people.
Best advice for prospective study abroad students:My advice to prospective students who are interested in studying abroad is to ask yourself, "what environment is best for you to succeed and what are you hoping to get out of this experience?" Making sure you have an academic environment that suits your individual needs is extremely important for success when studying abroad. I would also say it is important not to be afraid to make connections and ask for help. Creating a support network is key.