Jump to Footer
Noreen M. Houck, PhD, RN, CNE
---
Nursing Department Chairperson
Associate Professor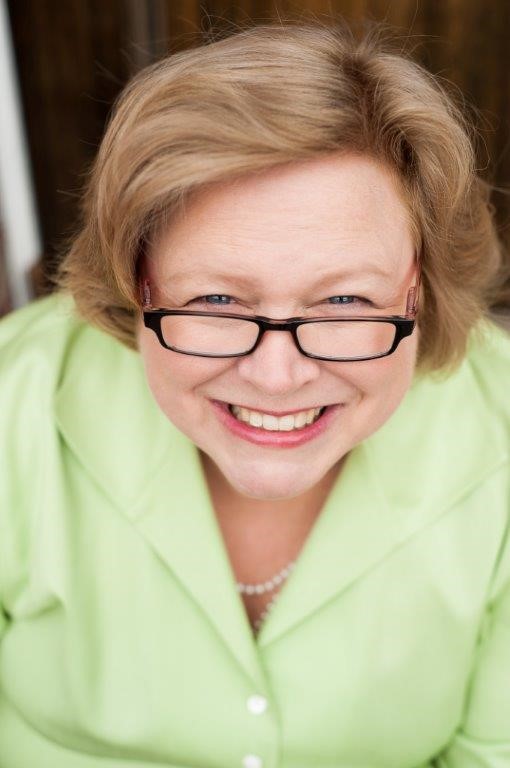 Dr. Houck has served in a variety of administrative, academic, and clinical positions. She is a clinical nurse specialist in perinatal nursing and has been an advance practice nurse providing clinical and academic leadership as well as professional consultation in educational administration, accreditation, and curriculum development.
A certified Nurse Educator, Dr. Houck has taught in associate, baccalaureate, and master level programs including courses in curriculum design, bioethics, professional issues, maternal child, research, management, and leadership. Dr. Houck primarily teaches senior-level students in the traditional and the RN completion programs through online and traditional formats. Under her guidance, students have participated in a legislative advocacy experience in the state capitol. Dr. Houck has participated in an immersion experience in Italy to study transcultural care from a global health perspective bringing that global health perspective to her participation in the nursing program study abroad experience Oaxaca, Mexico and Costa Rica.
Dr. Houck's is an active member of several professional organizations. Her community service activities include serving as the external member of CVPH Medical Center's LEAD program for nursing leadership, excellence, and recognition. Dr. Houck is the past president of the Plattsburgh's chapter of Sigma Theta Tau International Honor Society of Nursing, and past vice president and board member of the local district state nurses association.
Academic philosophy
Today's nursing graduate enters a profession influence by rapid transformation in healthcare that presents nurses with complex challenges and unprecedented opportunity for professional growth and advancement. My approach to teaching and learning strives to prepare students for this environment by helping them develop critical and reflective approaches to learning with an emphasis on student involvement and empowerment. I encourage students to challenge their assumptions, to think through, and to interpret situations they encounter from multiple perspectives. Collaborative learning allows the teacher and student to focus their attention on thinking and interpreting as communal experiences, where teacher and student pool their wisdom, challenge their preconceptions, and envision new possibilities. Problem and team-based activities that include critical-reflective practices characterize the learning experience.
Education
Ph.D., Duquesne University
M.S., Syracuse University, Perinatal Clinical Nurse Specialist,
B.S.N., Villanova University, Nursing
Interests
Patient safety and quality care
Workplace relationships
Healthcare leadership
Nursing education, teaching and learning, instructional design, and curriculum
Global health perspectives and transcultural care
Selected Publications & Presentations
Houck, N.M. (2018) Workplace Bullying, Nurse Practice Environment, Patient Outcomes: A Descriptive Study (Doctoral dissertation). Duquesne University. ProQuest EDT ID 11135.
Houck, N.M., & Colbert, A.M. (April 2017). Patient Safety and Workplace Bullying: An Integrative Review. Journal of Nursing Care Quality, 32(2), 164-171. JNCQ-D-15-00183R2.
Houck, N.M., & Colbert, A.M. (April, 2017). Patient Safety and Workplace Bullying: An Integrative Review. Journal of Nursing Care Quality, 32(2), published ahead of print August, 2016.
Gregg, K., Irwin, R., Houck, N.M., Zoucha, R., Stayer, D., Kattan, B., Kramer, N., Wills, J., & Turk, M., (2013). Fieldwork as a way of knowing: An Italian immersion experience. Online Journal of Cultural Competence in Nursing and Healthcare, 3(3), 16–30.
Houck, N. M. (2011, March). Integrative review of workplace aggression in nursing and patient safety. Poster session presented at the 23rd Annual Scientific Session of the Eastern Nursing Research Society, Philadelphia, Pa.
Houck, N. M. & Bongiorno, A. W. (2010, October). Ethical decision-making: Building a foundation for critical thinking. Presentation at the meeting of the Northeastern New York Organization of Nurse Executive meeting at the Foundation of New York State Nurses, Guilderland, N.Y. Granted 1.5 continuing education credits from the New York Nurses Foundation.
Houck, N.M., & Bongiorno, A.W. (2008). Innovations in the public policy education of nursing students. The Journal of the New York State Nurses Association. 37(2), 4–9.