Jump to Footer
Dr. Samy Garas
---
Associate Professor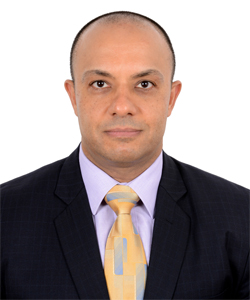 Dr. Samy Garas has joined SBE at SUNY Plattsburgh in Fall 2018 as an associate professor of Accounting at the School of Business and Economics. He has 27 years of experience in academia as well as business. He taught at different universities in the U.S. as well as the Middle East and held several executive positions in auditing firms and accounting associations. He taught several topics in accounting and finance such as auditing, forensic accounting, advanced accounting, governmental accounting, federal taxation, managerial accounting, financial accounting, and corporate governance to both graduates and undergraduates.
In addition to his extensive academic experience, Dr. Garas held different executive roles in multinational firms such as Ernst & Young and the Association of Chartered Certified Accountants and others in the Middle East.
His research interests include the areas of Corporate Social Responsibility, Corporate Governance, Forensic Accounting and Accounting Education. He has published several articles and book chapters and presented at different conferences.
Education
Ph.D., University of St. Gallen
M.S., University of Phoenix
B.S., Ain Shams University
Recent Publications
Garas, S. and Hasan, M. (2018) "Student performance on computer-based tests versus paper-based tests in introductory financial accounting: UAE evidence", Academy of Accounting and Financial Studies Journal, Vol. No. 2, pp. 1–14.
Garas, S. and El Massah, S. (2018) "Corporate governance and corporate social responsibility disclosures: the case of GCC countries", Critical Perspective on International Business, Vol. 14 No. 1, pp. 2–26.
Garas, S., Tessema, A., and Tee, K. (2017). "The impact of Islamic financial services board standard no 3 on corporate governance of listed firms in Kuwait", International Journal of Disclosure and Governance, Vol. 14 No. 3, pp. 251–263.
Tessema, A., Garas, S., and Tee, K. (2017). "The impact of Islamic accounting standards on information asymmetry: the case of GCC member countries", International Journal of Islamic and Middle Eastern Finance & Management, Vol. 10 No. 2, pp. 170–185.